A Dog / Puppy Bill of Sale is given to the buyer of a dog after the sale has been completed. The form is similar to a receipt or an adoption contract, and makes it so the buyer can backup their claim as ownership of the dog should they be questioned. Even if the dog was a gift or was given up for adoption, a bill of sale should be completed to document that the change of ownership occurred. The form is easy to complete and provides only the most essential information, such as the names of the seller and buyer, information on the dog or puppy, the amount it was sold for ($0 if it's a gift), and the signature of both parties.
How to Sell Your Dog
There are a host of reasons why one may be looking to give up their dog. Be it a personal problem such as moving, or an issue with the pet (such as not getting along with other pets in the house). If your pet is aggressive or has an issue that can get someone hurt (or even killed), you should not give up or sell the dog unless the person is equipped to train a dog with behavioral issues. With all said and done, selling your dog or puppy may be an emotionally involved process, especially if you've had your dog for a long time. Consult the steps below to begin the process of getting your dog a new home.
Step 1 – Prepare your Dog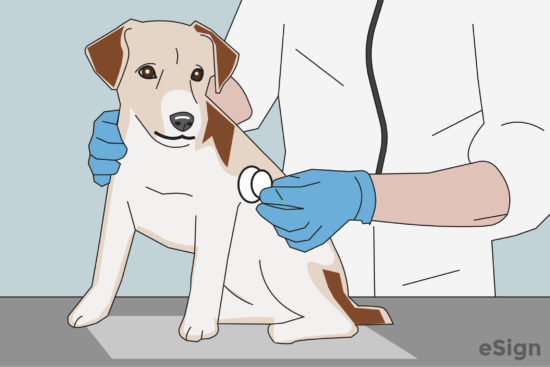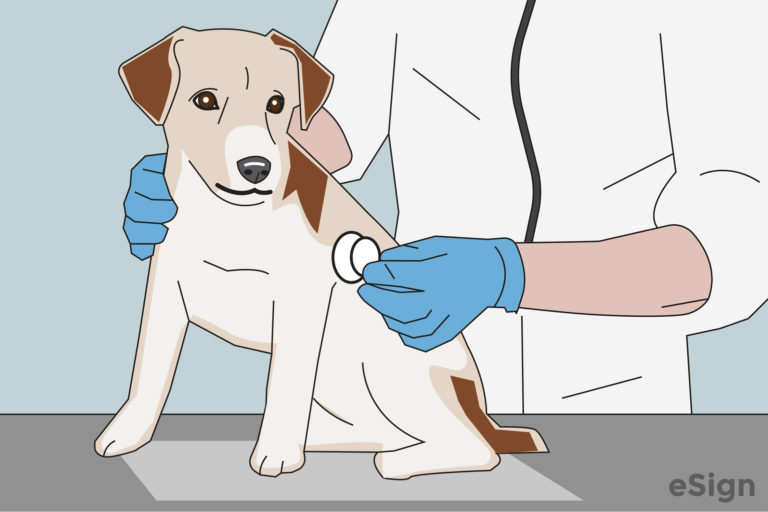 Only you know your dog's personality and traits. Even if your dog is sweet and lovable, if it's unkept and/or not kept up on its shots or medication, people may be skeptical on adopting it. Give your dog a good grooming and bring him or her to the vet for a checkup. If your dog was never spayed or neutered, it is highly suggested that this be done to increase the desirability of your dog.
Note on dogs from breeders: If you originally purchased your dog from a reputable breeder, you most likely signed a contract that required you to bring the dog back if you cannot keep it. There are several reasons for this, a major one being the breeder wanting to ensure the dog ends up in a safe and loving home. If this is the case for you, the process ends here.
Step 2 – Reach Out to Friends & Family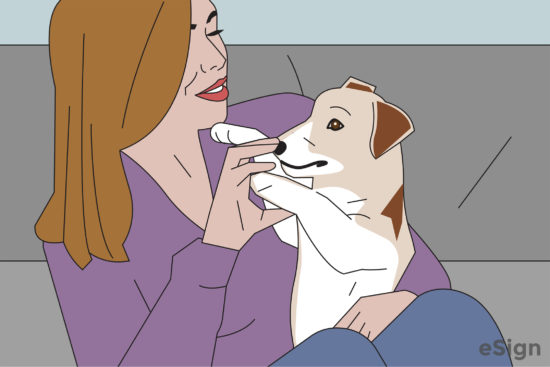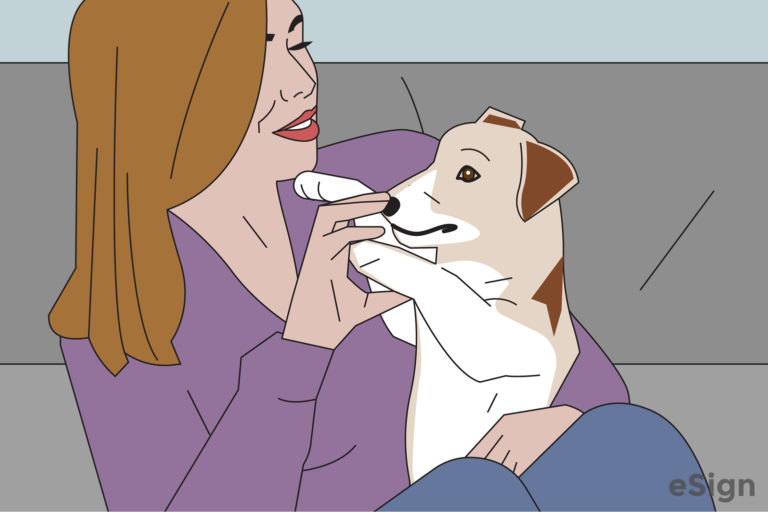 The benefit of giving a dog to someone you know personally is that you can trust them in that they'll take good care of the dog. Make sure to question the potential adoptee, however, to make sure they understand the requirements of your dog and to ensure they have the lifestyle and home environment that fits what your dog needs. Even if no one in your circle is looking to adopt or buy a dog, they can aid substantially in getting the word out about your available pet.
Step 3 – Advertise your Dog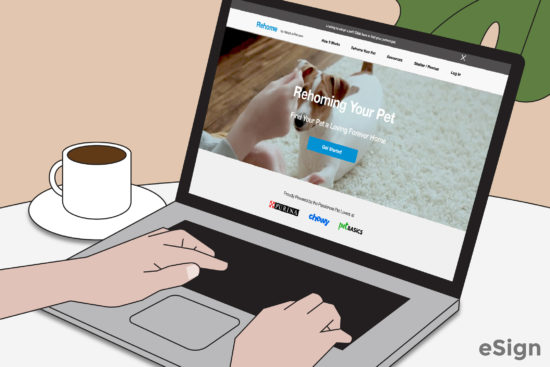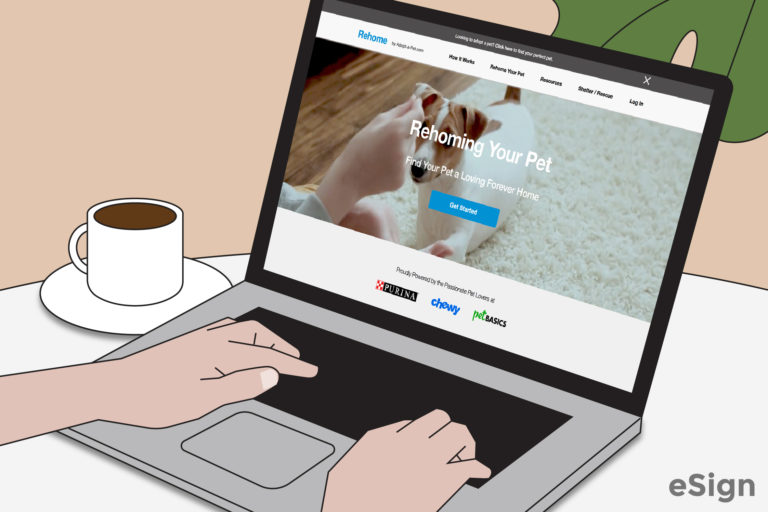 Be careful of listing your dog on the internet blindly. Always state you will need to visit the potential buyer in-person prior to the sale. If you're not selling a puppy, the dog can be listed for a small fee to help recover the costs of medical care, grooming, and advertising. Reach out to your vet to see if they have a bulletin board for listing your pet. The following online listing platforms can be used to get into contact with potential adoptees:
Step 4 – Complete the Bill of Sale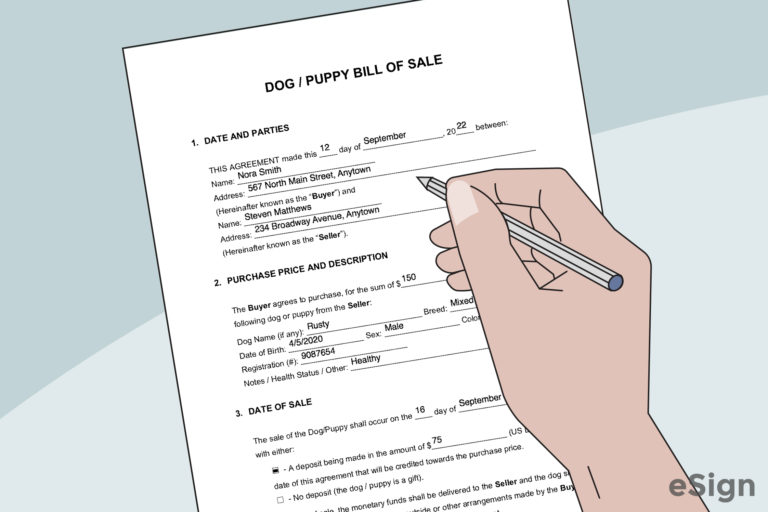 Once a suitable owner has reached out to you, you've properly vetted them, and they're ready to pay (or adopt) the dog, you can complete the bill of sale. Customarily, the money should be received prior to writing the form, but this matters little if the transaction is low-value or the dog is being given for free. Make sure the following information is readily available prior to completing the document:
Names and addresses of the buyer and seller;
Purchase price (if any); and
Dog info:

Name
Breed
Date of birth
Sex
Color
Registration number (if any)
---
Sample Dog Bill of Sale
Download: Adobe PDF, MS Word (.docx), OpenDocument