An Idaho bill of sale form is a document that individuals used as proof of purchase for the private sale of personal property. The completed form must include the amount paid, the date of sale, a description of the item, and the contact information of the seller and the buyer. Both parties will need to sign the document to confirm that the item was paid for and transferred to the buyer. A signed IDT bill of sale must be presented during the registration process.
Types (4)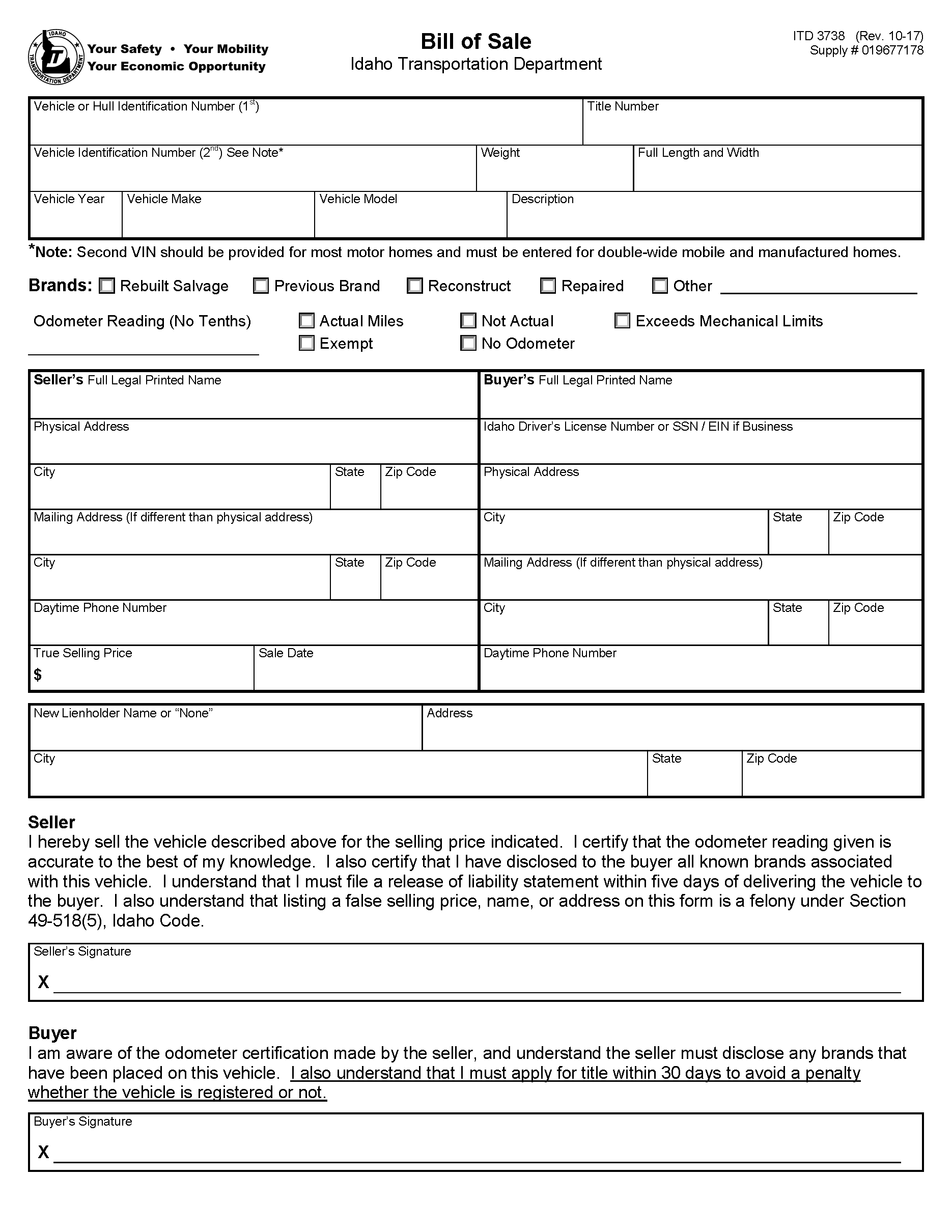 Motor Vehicle Bill of Sale – This bill of sale details the transfer of vehicle ownership between a buyer and seller.
Download: PDF
---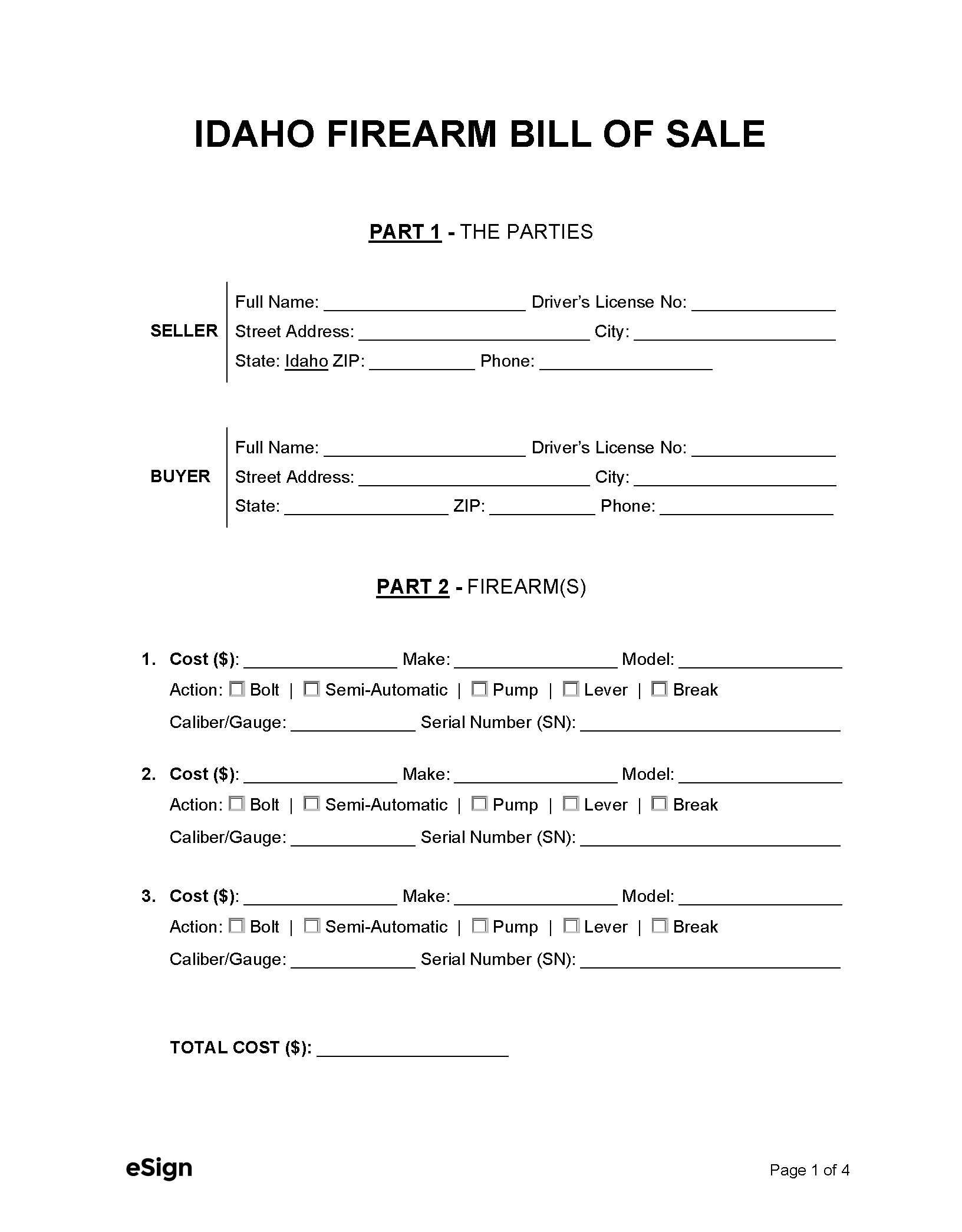 Firearm Bill of Sale – While not required in the registration process, this firearm bill of sale can still be a useful tool to record the transfer of a firearm.
Download: PDF, Word (.docx), OpenDocument
---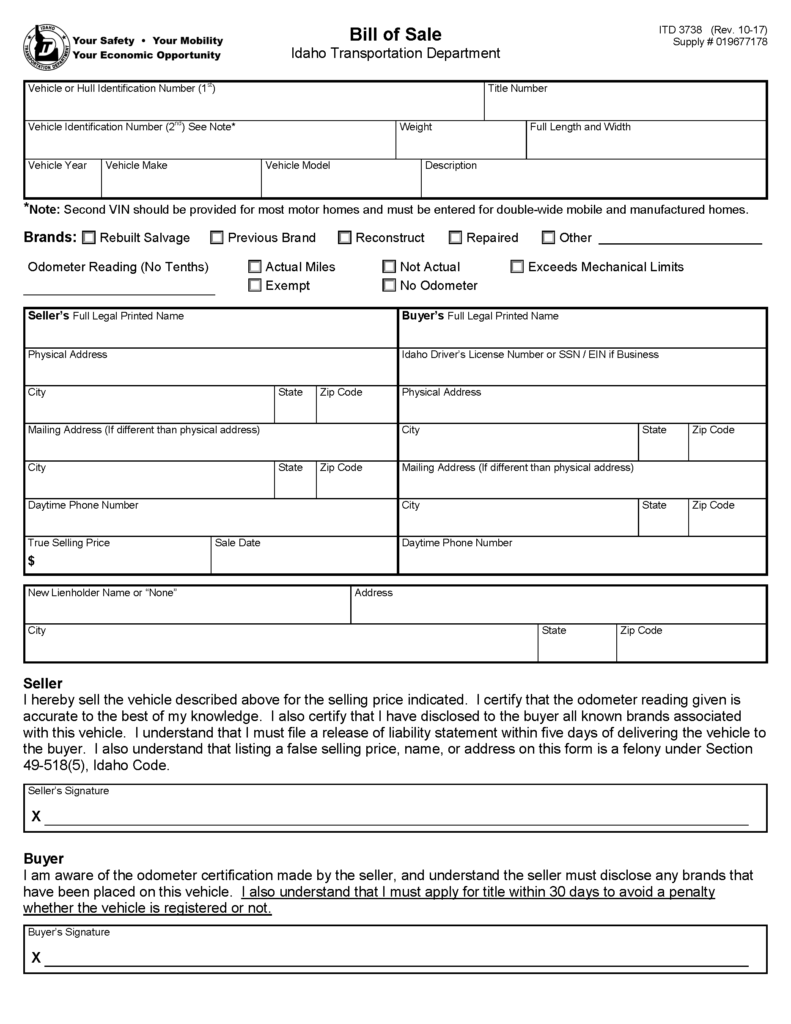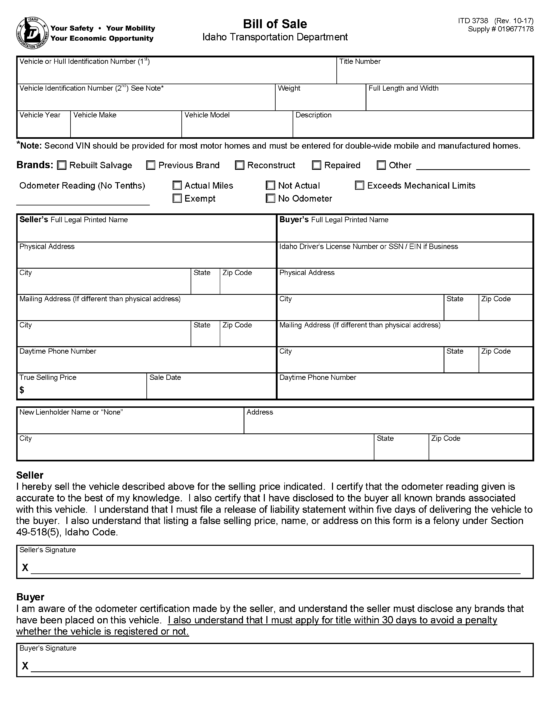 Boat Bill of Sale – Records the transfer of ownership of a boat from a seller to a buyer, including the sale price, vessel description, and signatures of the parties.
Download: PDF
---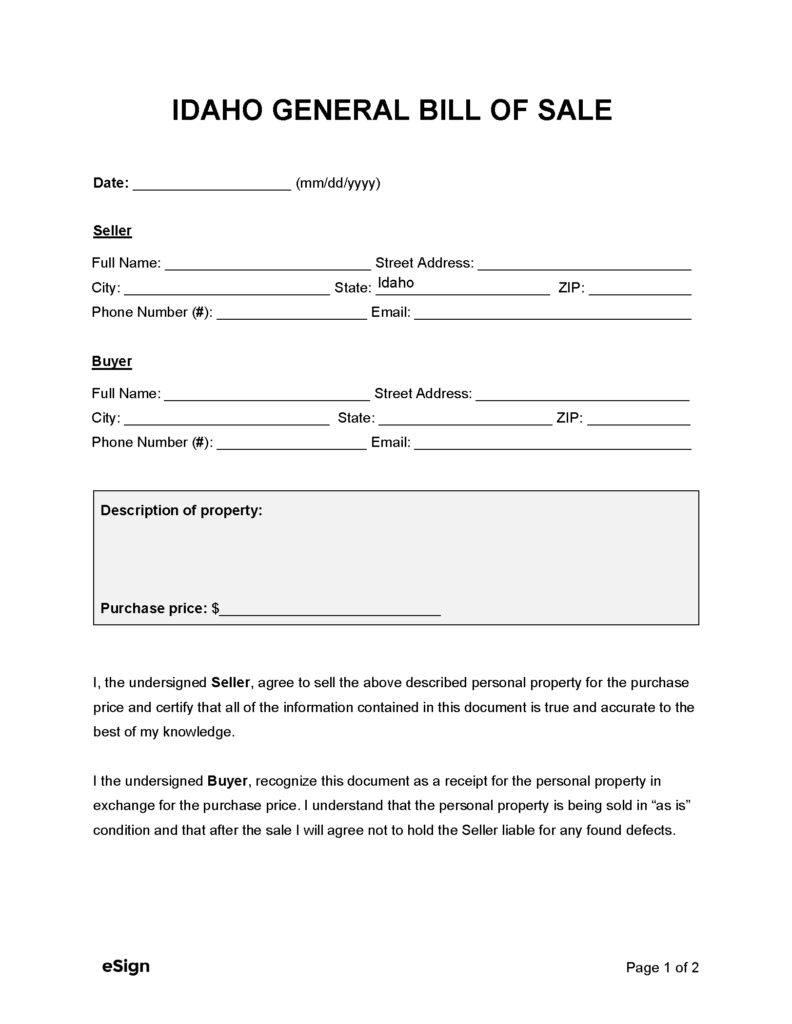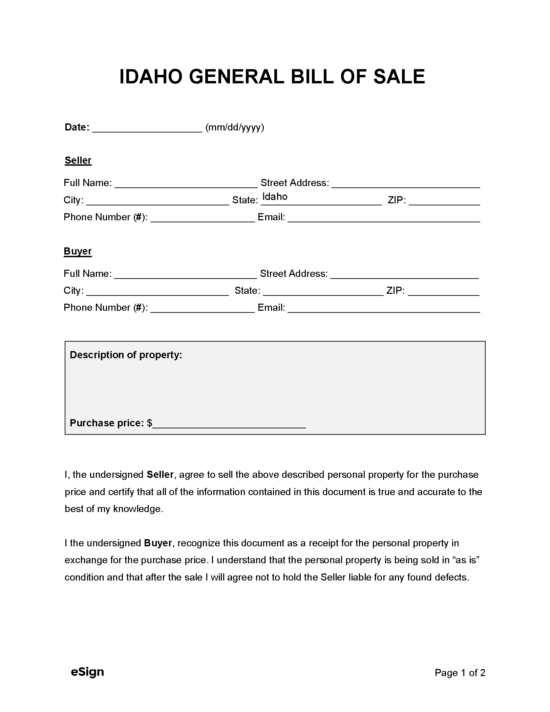 Generic Bill of Sale – Records the sale and transfer of ownership of used articles such as clothes, furniture, electronics, equipment, and antiques.
Download: PDF, Word (.docx), OpenDocument
---
---
Registration Resources
Motor Vehicle
Firearm
Boat