A Kansas bill of sale form is a proof of purchase document completed and signed by the seller and buyer of personal property in a private transaction. When selling vehicles, firearms, and valuables, keeping a record of the parties involved, the date of the sale, and a description of the item will aid in establishing the item's ownership and averting liability. Bills of sale for used boats must include the names, addresses, and signatures of the buyer and seller, as well as the hull ID number, boat registration number, transaction date, and purchase price of the boat, because these will be required when the buyer registers the boat in their name.
Types (4)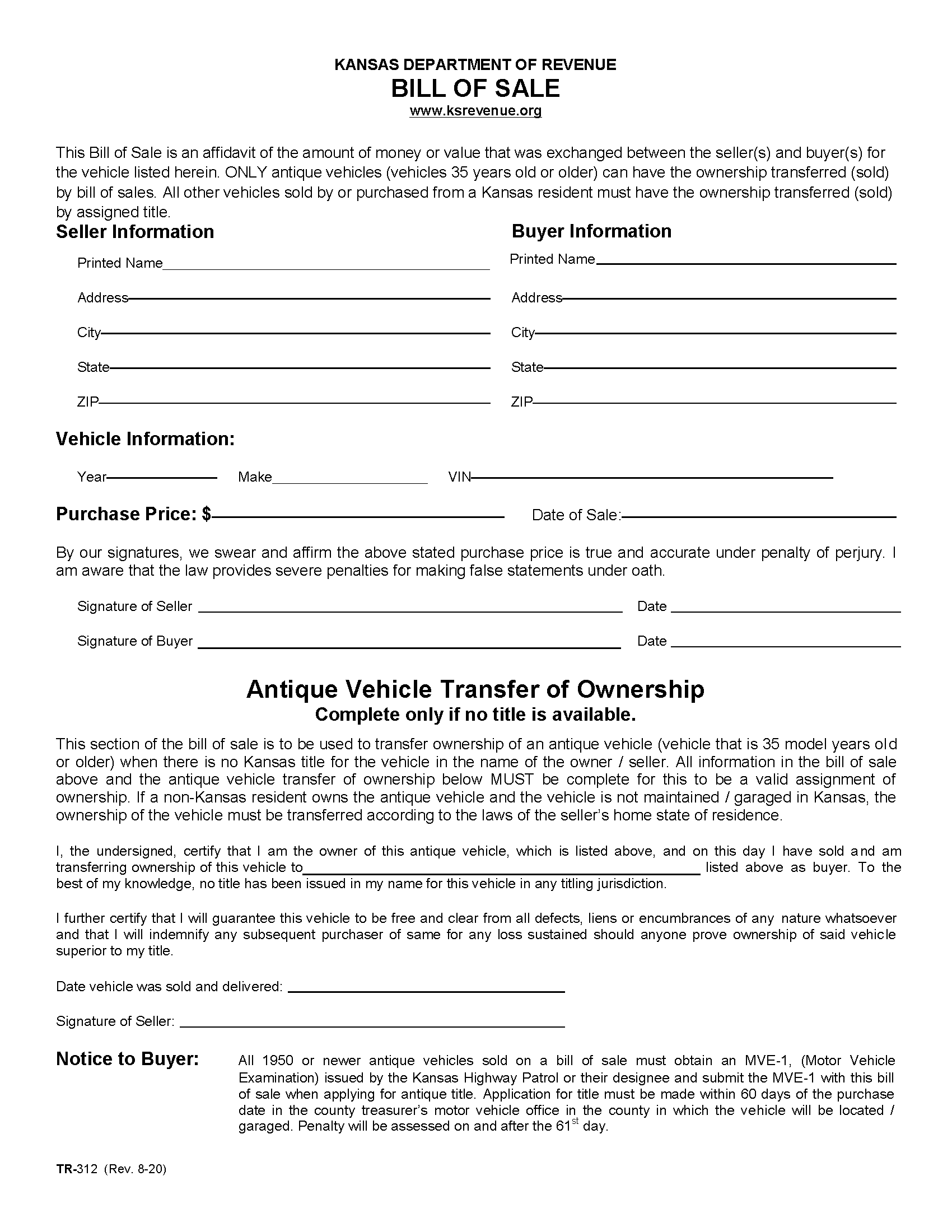 Motor Vehicle Bill of Sale
– Used as proof of purchase following the transfer of ownership of a motor vehicle.

Download: PDF
---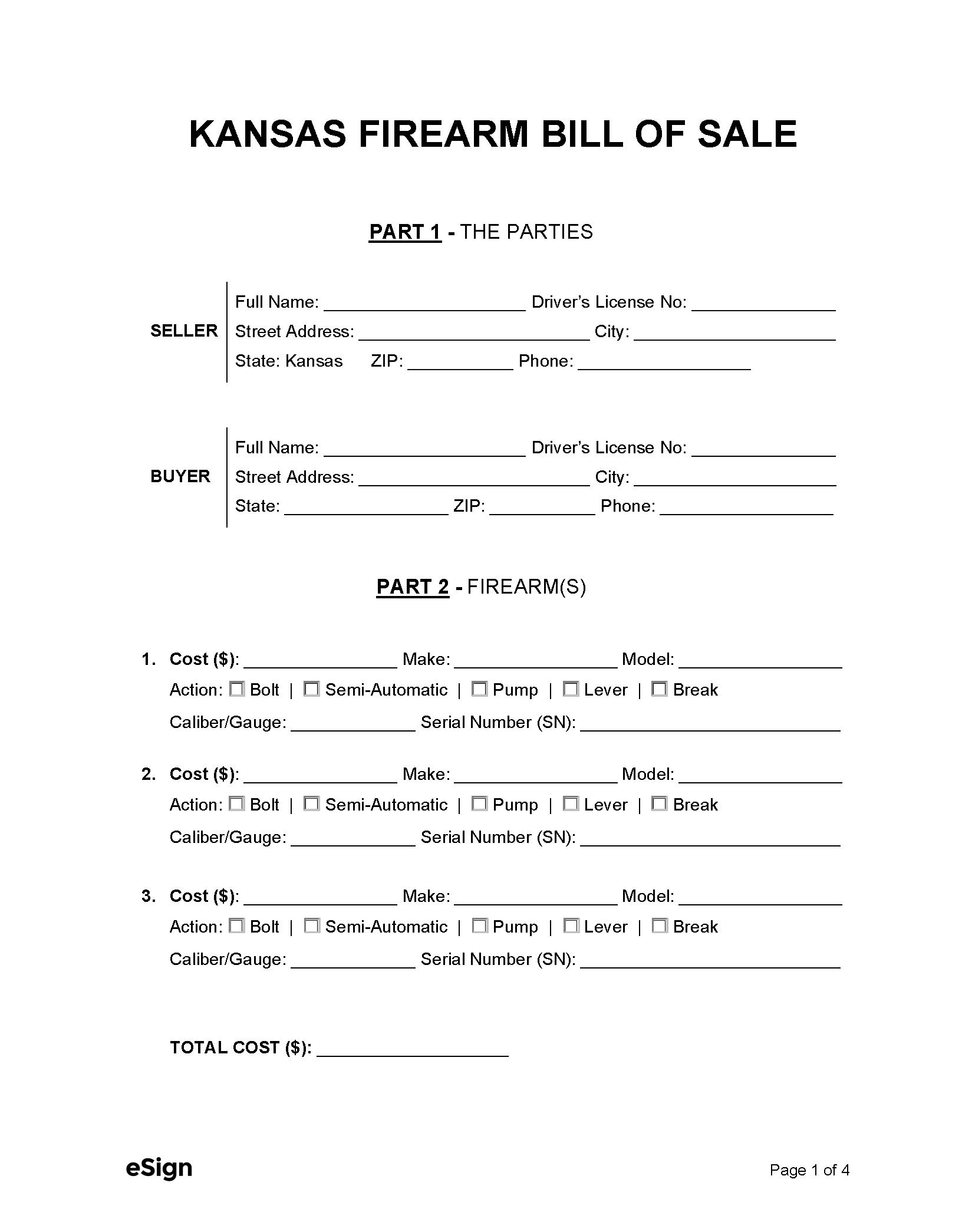 Firearm Bill of Sale – A document that shows the transfer of a firearm from a seller to a buyer.
Download: PDF, Word (.docx), OpenDocument
---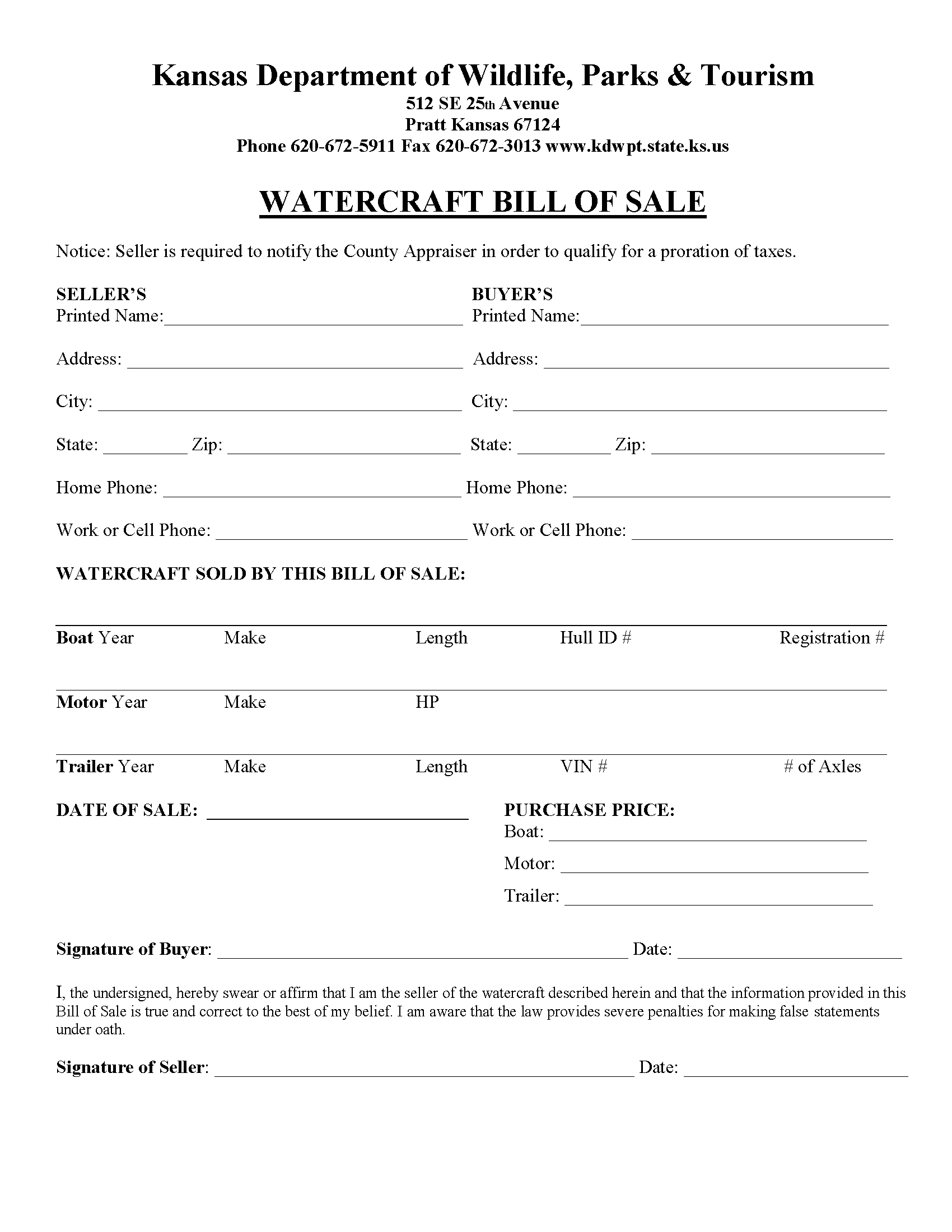 Boat Bill of Sale – Completed upon the sale of a boat to provide evidence of the transfer of ownership.
Download: PDF
---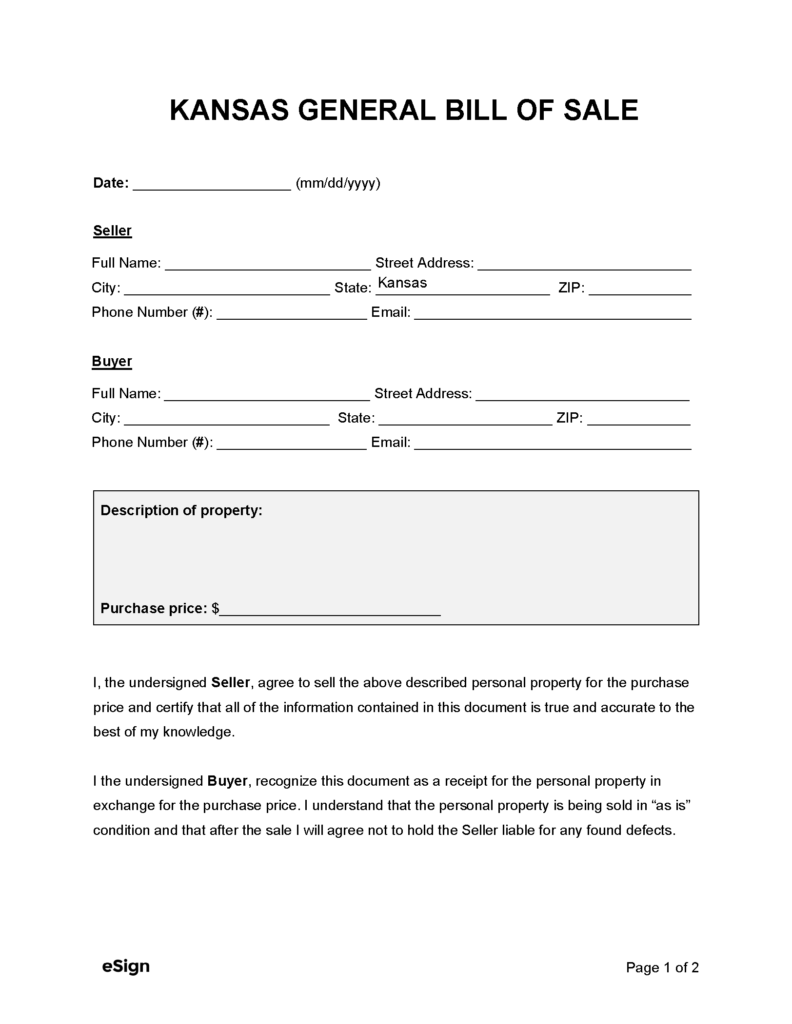 Generic Bill of Sale – A general bill of sale that can be used to record the transfer of ownership of personal property from an individual or business to the buyer.
Download: PDF, Word (.docx), OpenDocument
---
---
Registration Resources
Motor Vehicle
Firearm
Boat