A Maryland bill of sale form is a document that relays the details of an item's sale and transfer between two parties. The completed form will include the purchase price, transaction date, and a description of the article being sold. The buyer and the seller will also need to provide their names, addresses, contact information, and signatures for authentication. When purchasing a used vehicle or boat, buyers will need to obtain a signed bill of sale because it will be required when they apply for titling and registration. If the vehicle or boat doesn't have a certificate of title at the time of purchase, or the certificate is incomplete, the bill of sale must be notarized.
Types (4)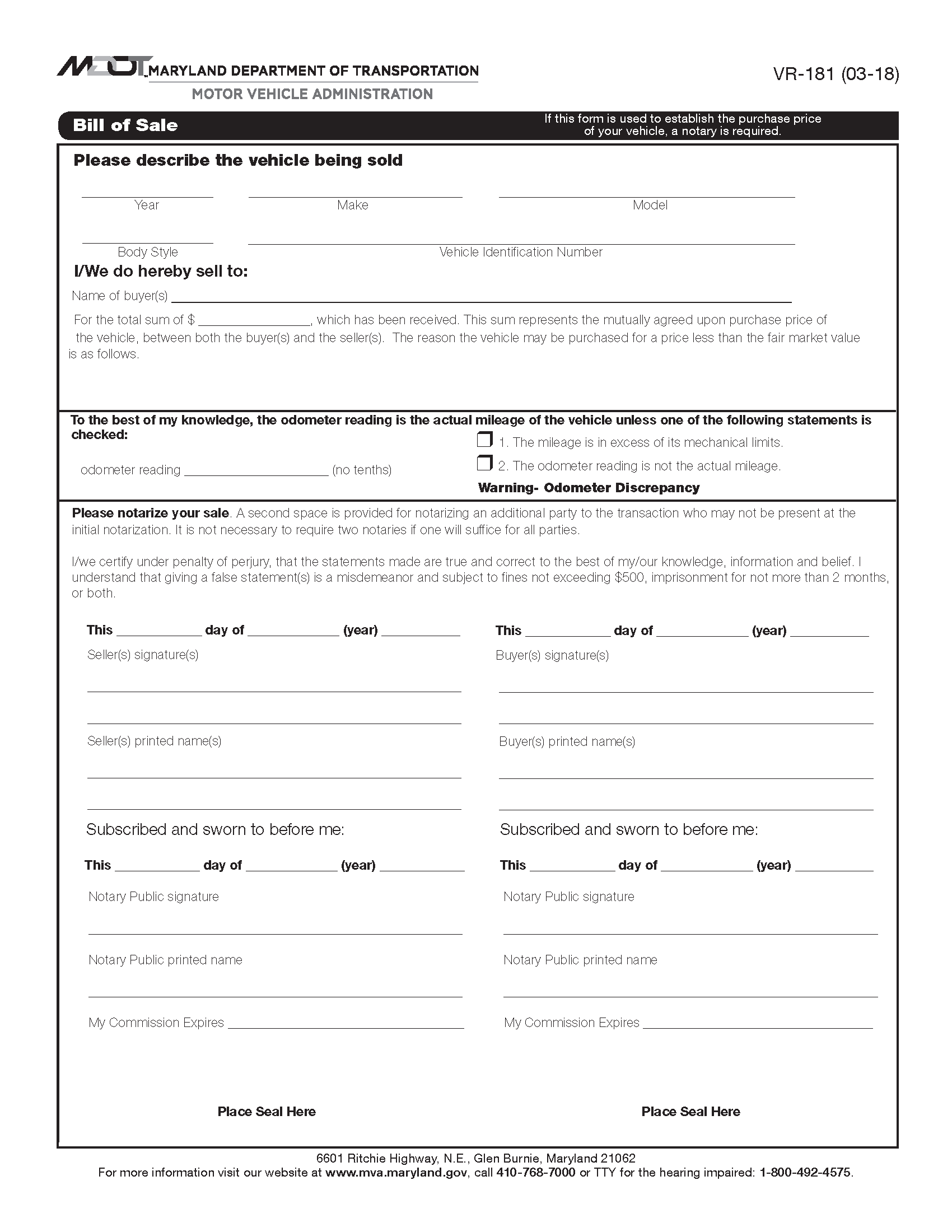 Motor Vehicle Bill of Sale
– This bill of sale must be completed following the purchase of a motor vehicle so the new owner can register it with the Maryland Department of Transportation.
Download: PDF
---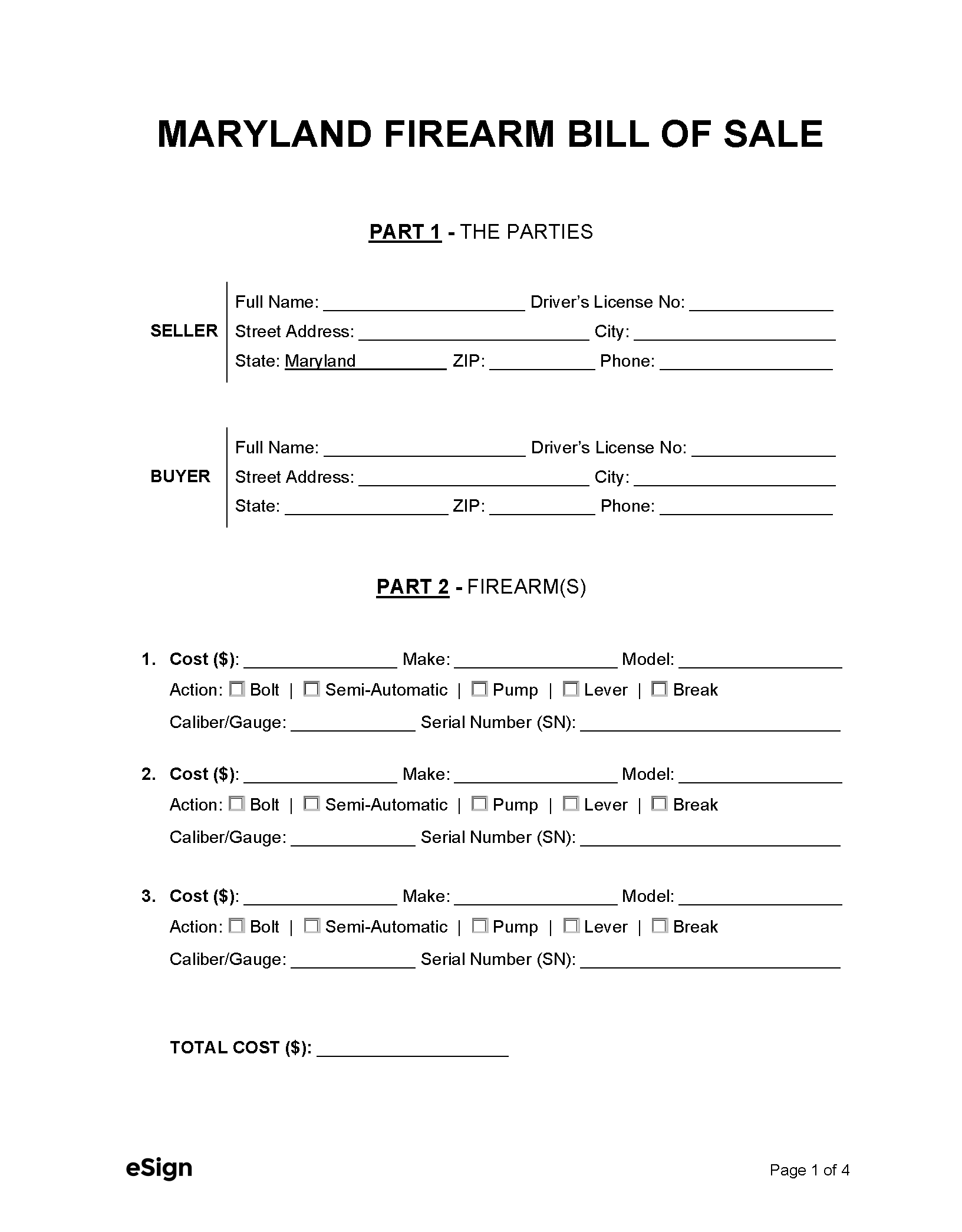 Firearm Bill of Sale – This form enables the buyer and seller of a firearm to obtain a record of the transaction.
Download: PDF, Word (.docx), OpenDocument
---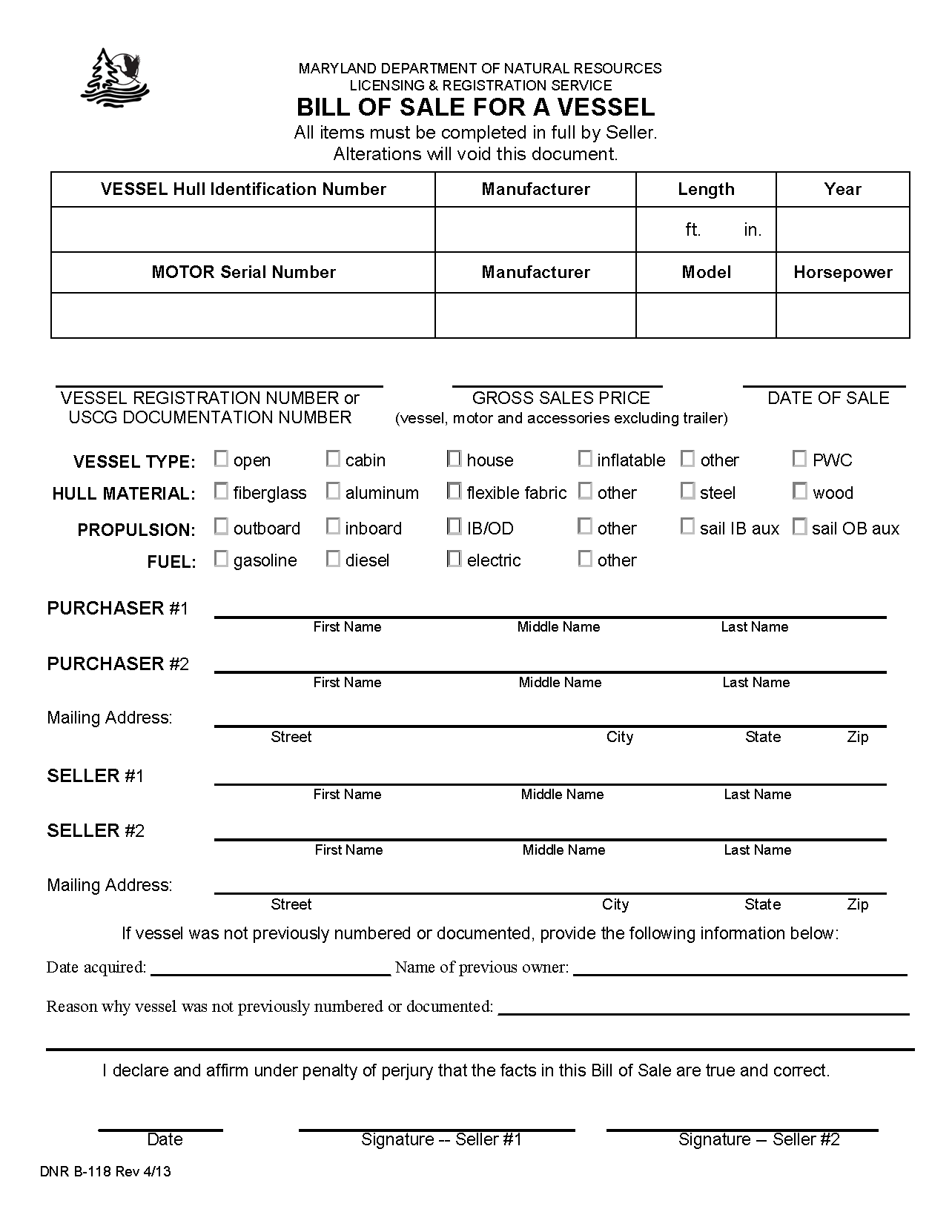 Boat Bill of Sale – A document that is completed by the seller of a boat to confirm the sale and provide proof of the transfer of ownership.
Download: PDF
---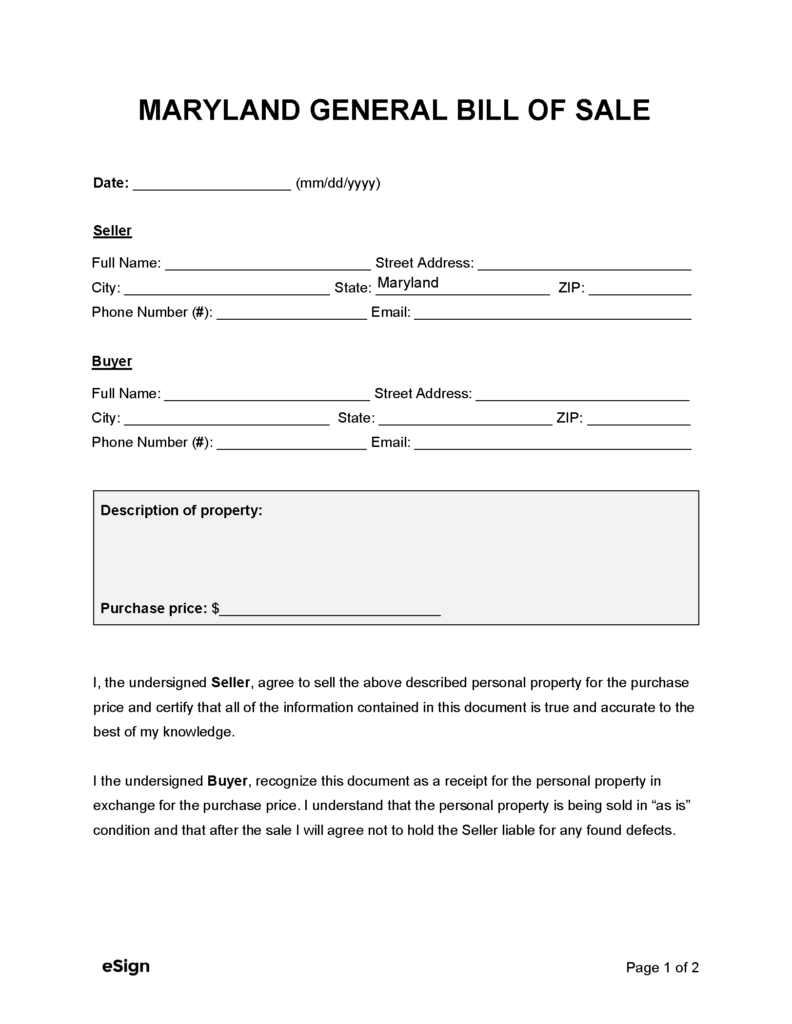 Generic Bill of Sale – A bill of sale form that can be filled out to record the sale of personal property.
Download: PDF, Word (.docx), OpenDocument
---
---
Registration Resources
Motor Vehicle
Firearm
Boat