A New Mexico bill of sale is designed to record a private sale of personal property between two (2) parties: a buyer and a seller. A generic bill of sale covers all types of personal property, while the bills of sale for motor vehicles, boats, and firearms are used only for those specific items. Each bill of sale contains blank fields for the parties to enter their names and contact information, define the property being sold, list the sale price, and inscribe their signatures. For cars and boats specifically, a bill of sale is almost always required, as the new owner will use the document to register and title the vehicle/vessel in their name. For firearms and other property, it can be beneficial to complete a bill of sale if the items are expensive or the buyer will later need to prove ownership.
Types (4)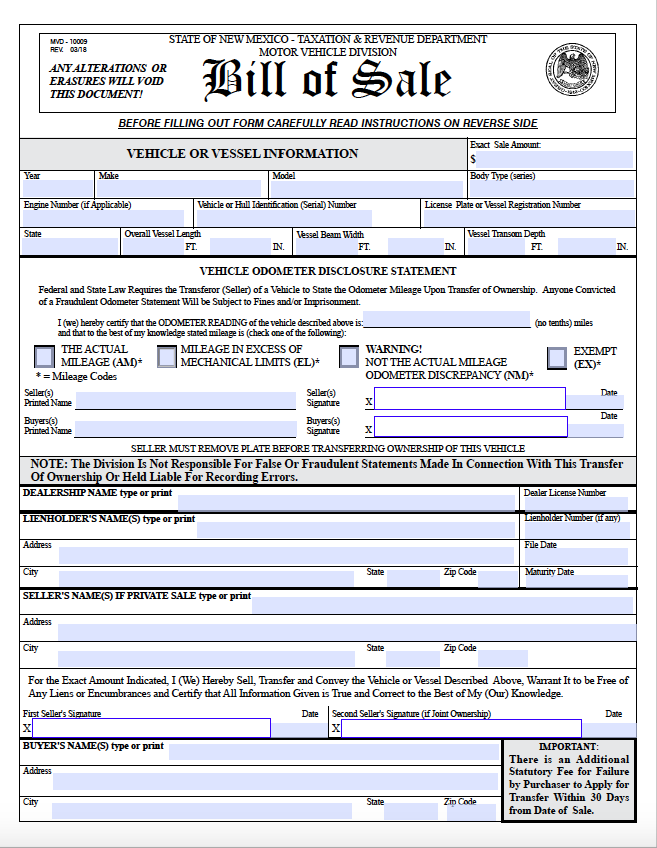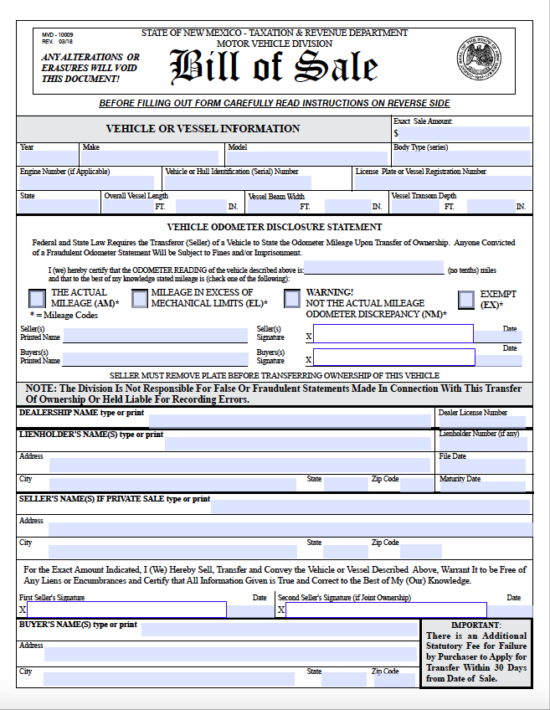 Motor Vehicle Bill of Sale – A document provided by the Motor Vehicle Division to record the sale of a motor vehicle.

Download: PDF
---
Firearm Bill of Sale – A proof of purchase used when an individual buys a firearm from an unlicensed seller.
Download: PDF, Word (.docx), OpenDocument
---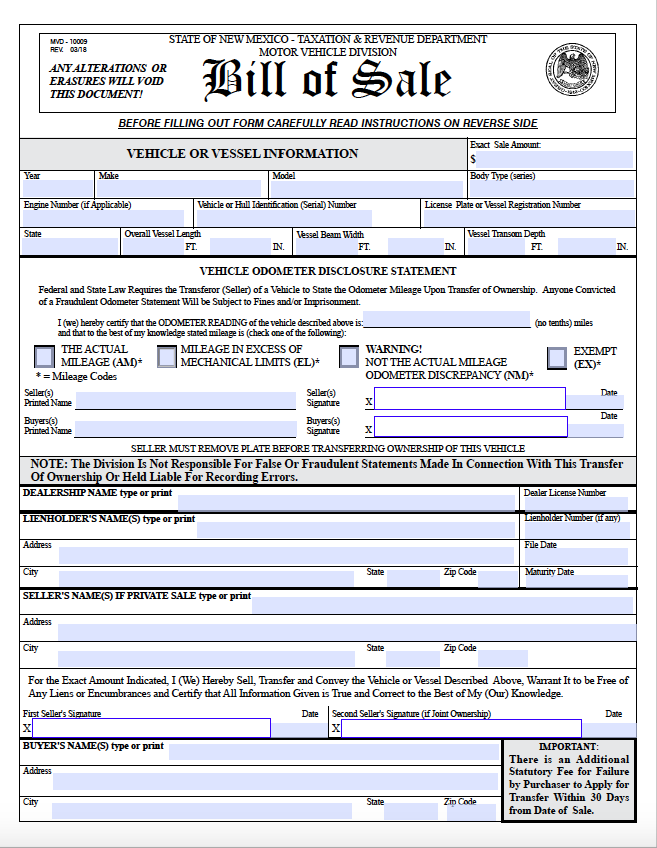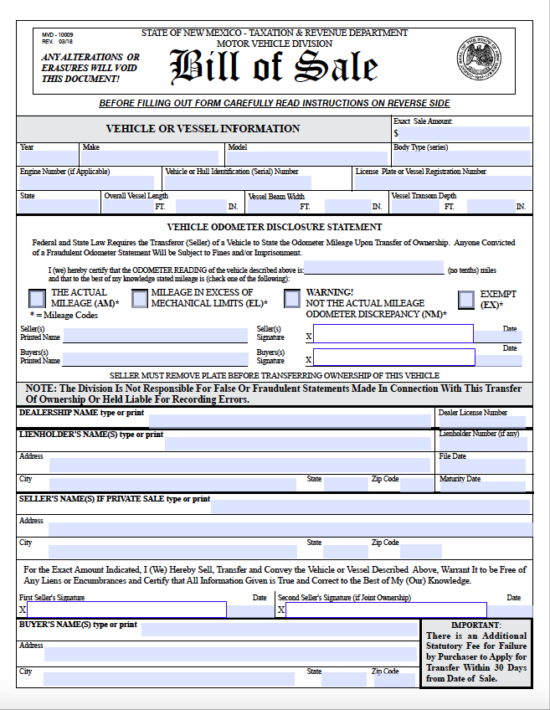 Boat Bill of Sale – A form that documents the sale of a water vessel between a buyer and a private seller.
Download: PDF
---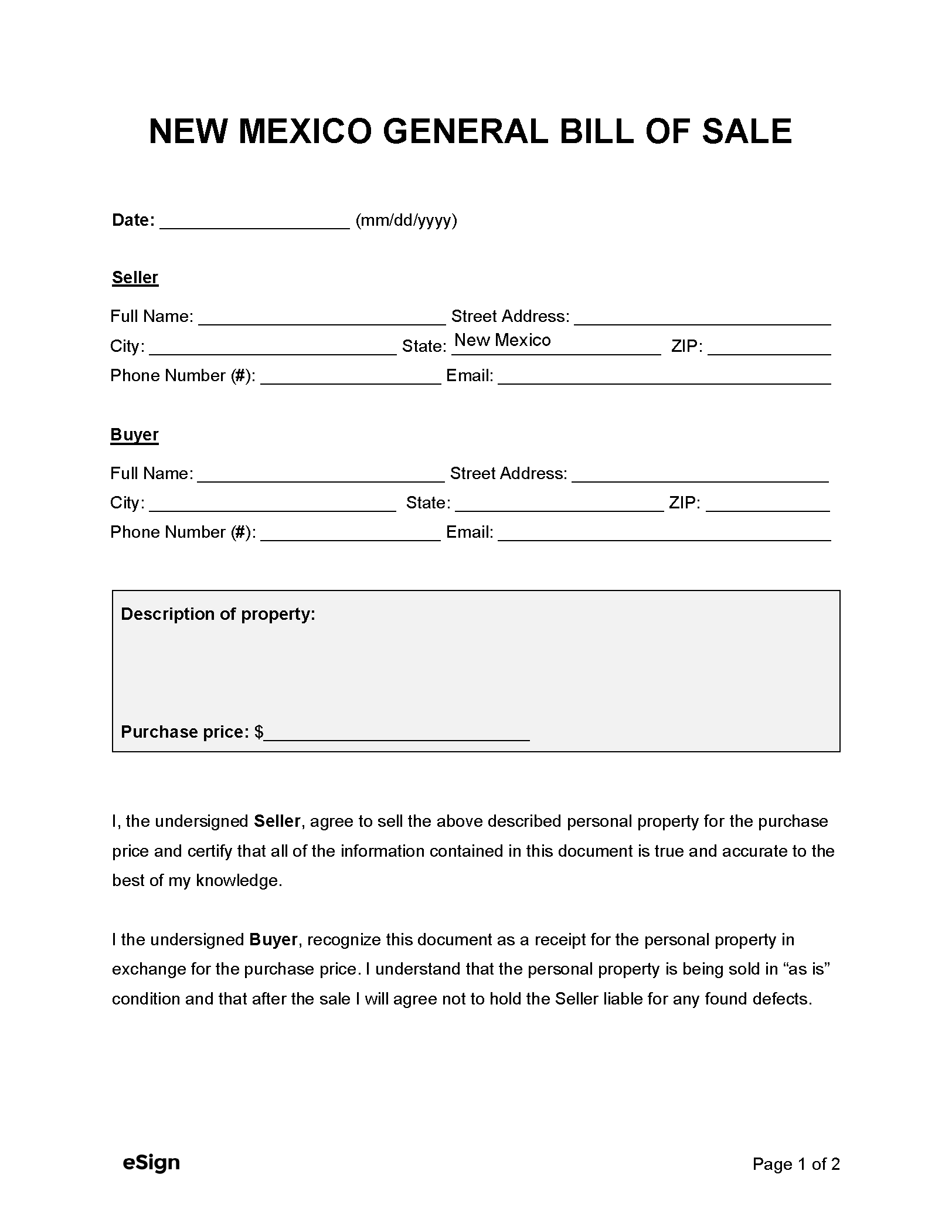 Generic Bill of Sale – A bill of sale that can be used to document the purchase of clothing, furniture, electronics, or any other type of personal property.
Download: PDF, Word (.docx), OpenDocument
---
---
Registration Resources
Motor Vehicle
Firearm
Boat