---
Updated on March 29th, 2022

An Oregon bill of sale is used to prove that a buyer provided payment to a seller in exchange for ownership of their personal property. It creates a record of the transaction, demonstrating when and where the property was acquired and to whom it belongs. If purchasing a motor vehicle from a private seller (outside of a dealership), a bill of sale is needed to report manufacturing details needed to register the vehicle in the new owner's name. The document becomes valid once signed by the buyer and seller. While not required, notarization can further prove the authenticity of the signatures.
Types (4)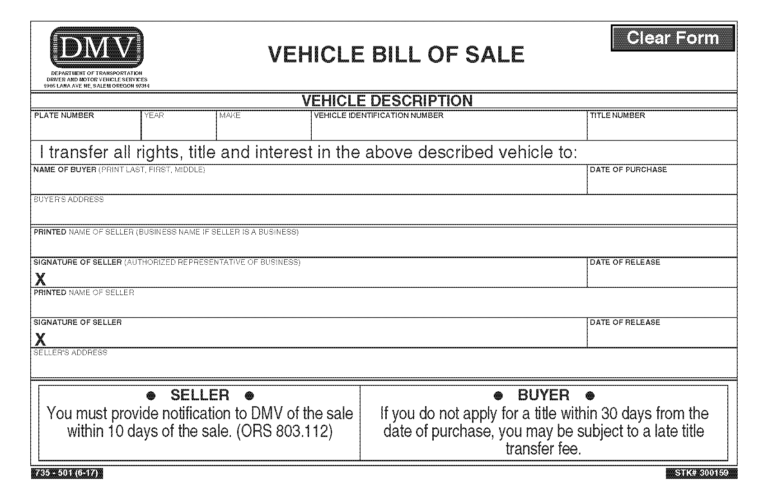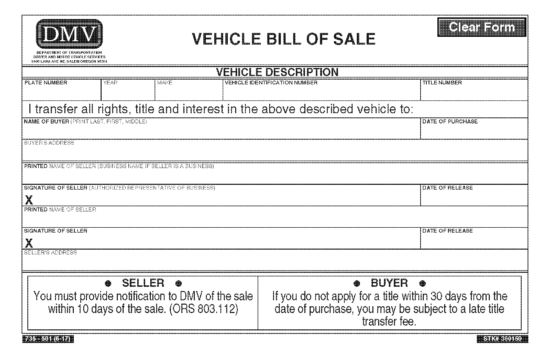 Motor Vehicle Bill of Sale
– A proof of purchase for the sale of a motor vehicle that is signed by the buyer and the seller.
Download:
PDF
---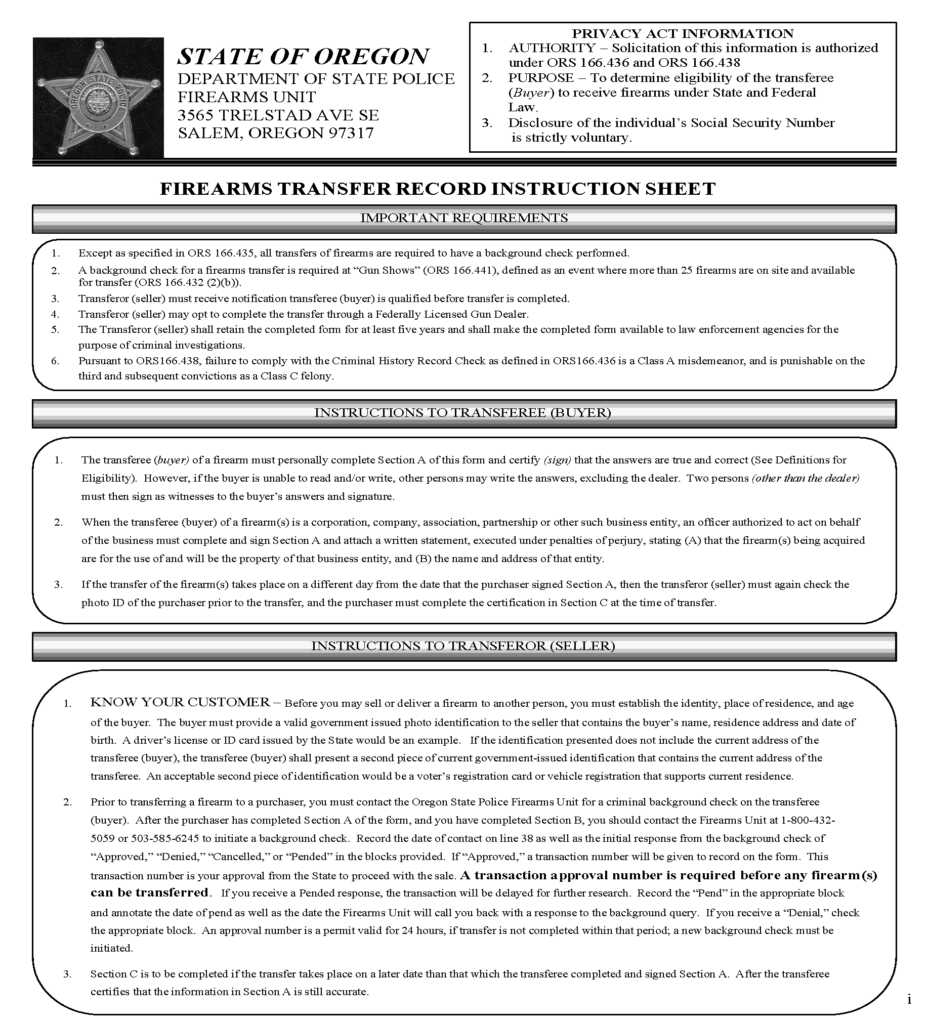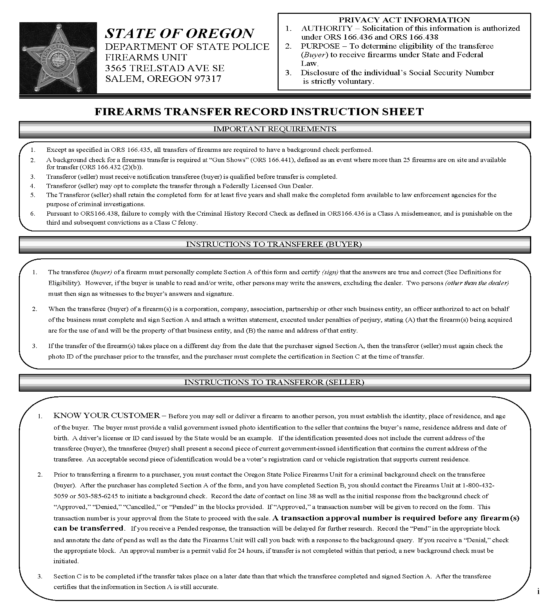 Firearm Bill of Sale – Otherwise known as a Firearms Transfer Record, a firearm bill of sale is a legal document detailing the transfer of firearms from a seller to a buyer.
Download: PDF
---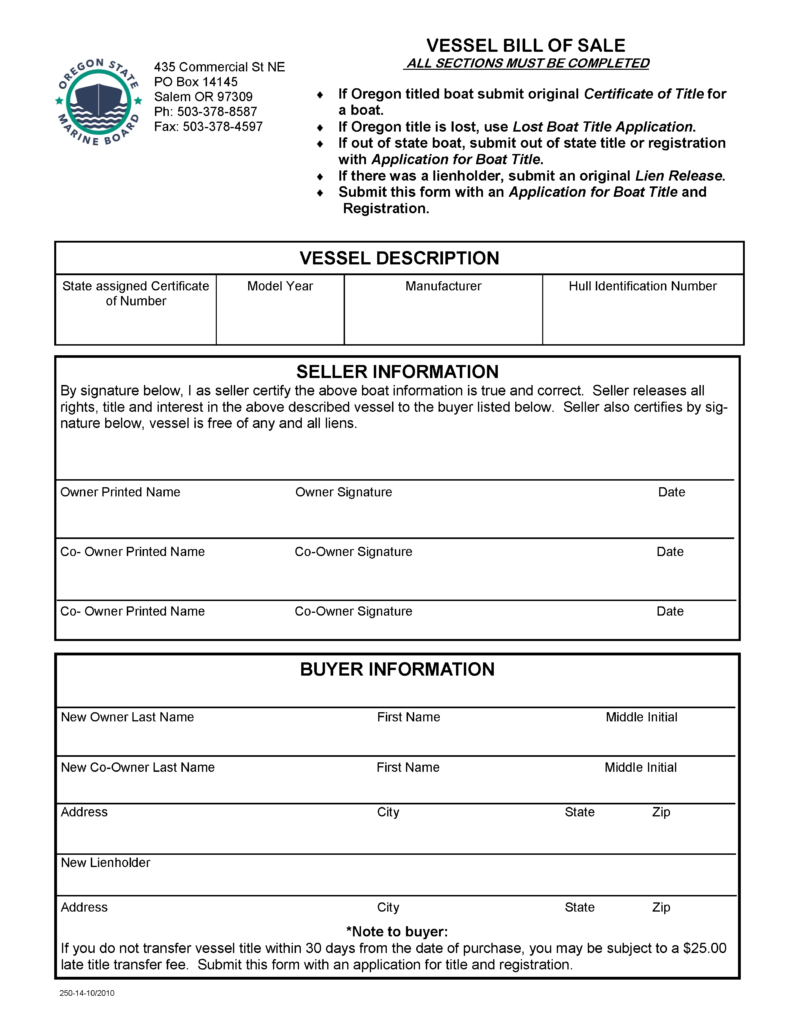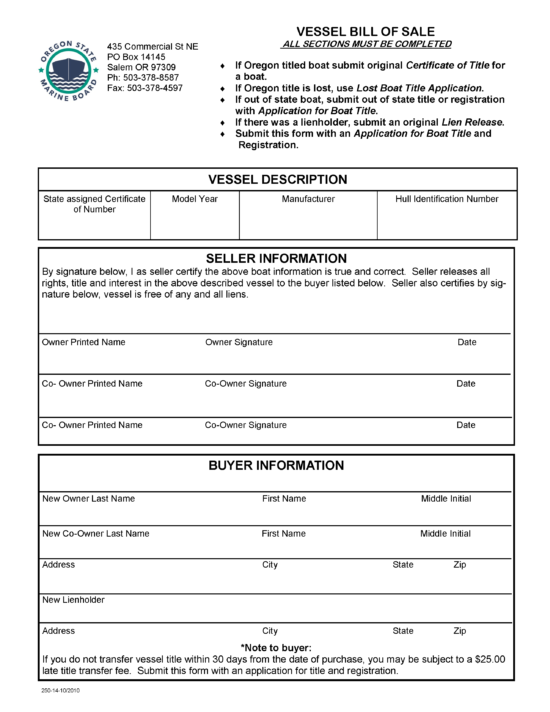 Boat Bill of Sale – A document that private sellers must give to buyers following the sale of a vessel.
Download: PDF
---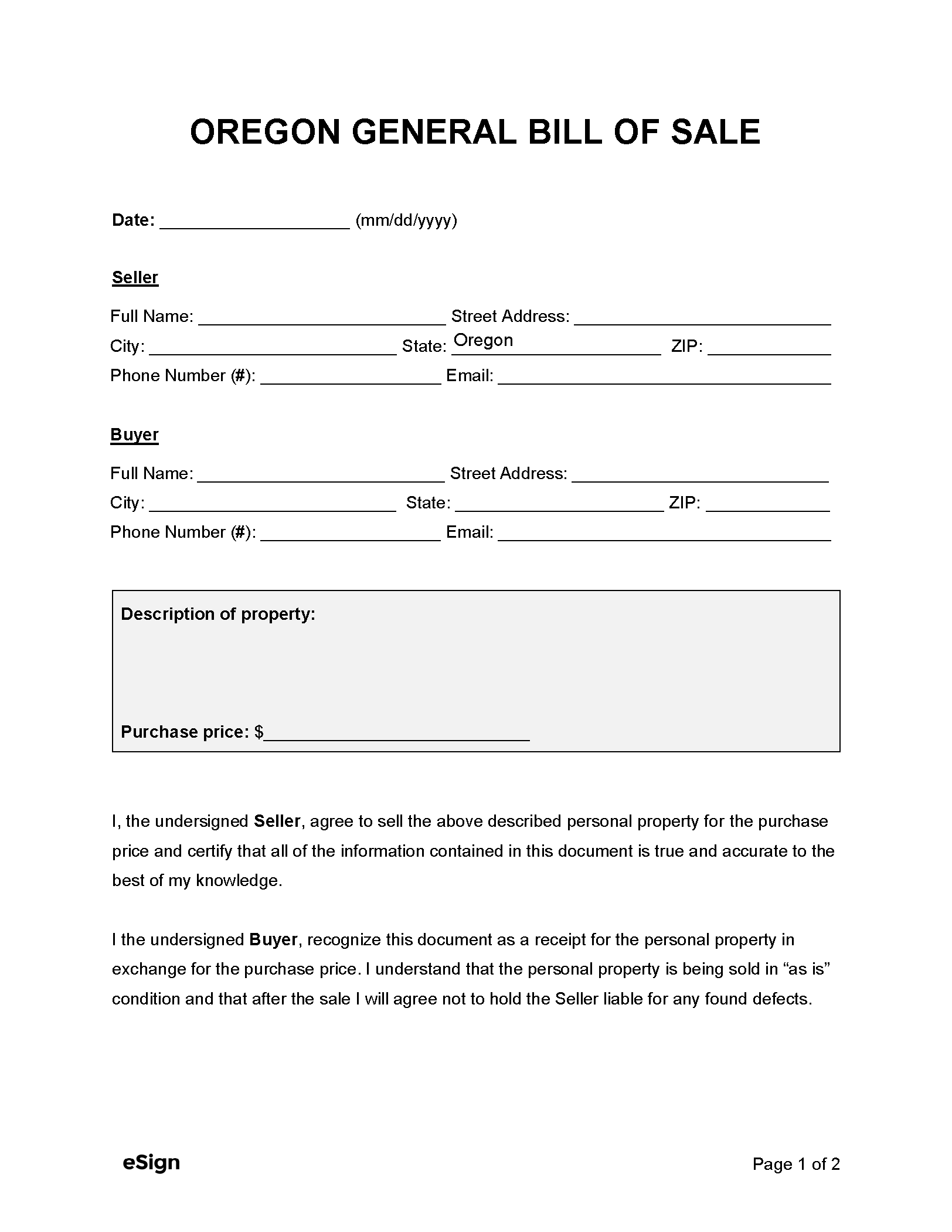 Generic Bill of Sale – A proof of purchase statement that may be used when selling any type of personal property.
Download: PDF, Word (.docx), OpenDocument
---
---
Registration Resources
Motor Vehicle
Firearm
Sheriff's Offices – The sheriff's offices where firearm owners can apply for a concealed handgun license.
Boat