A West Virginia bill of sale documents a transaction in which a seller transfers ownership of their personal property to a buyer. The form includes the sales price, transaction date, a description of the purchased item, and the personal information of the buyer(s) and the seller(s). The West Virginia DMV has created a bill of sale to record the transfer of motor vehicles, trailers, and boats. For these transactions, the form must also contain an odometer reading (vehicles only), manufacturing details, and a notary public's certificate of authentication. In all circumstances, the parties must inscribe their signatures to complete the document and finalize the transaction.
Types (4)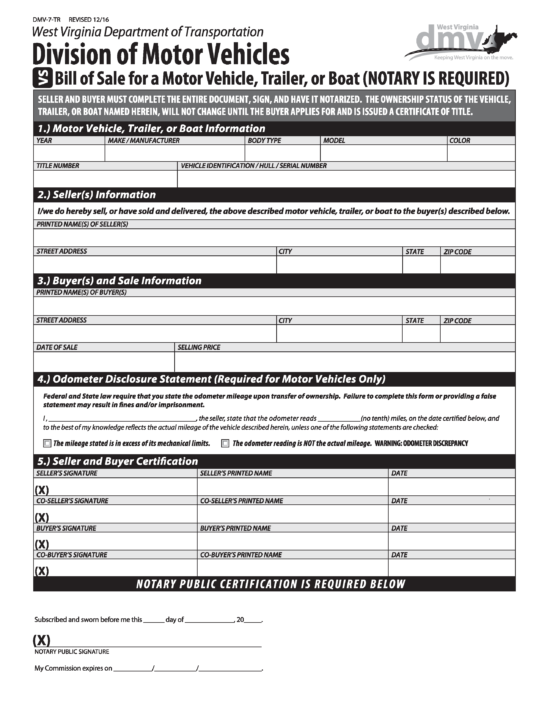 Motor Vehicle Bill of Sale – A receipt for a motor vehicle transaction between a buyer and a seller detailing the vehicle's information and the purchase price.
Download: PDF
---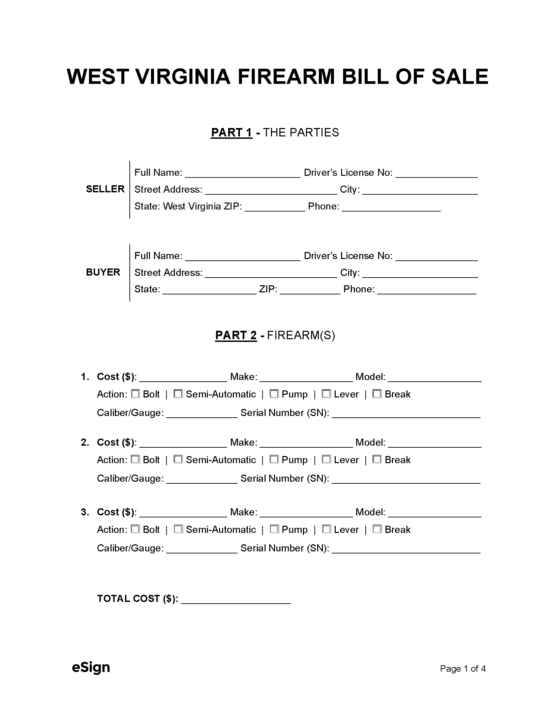 Firearm Bill of Sale – A document that records the transfer of a firearm (sale or trade) between a private seller and a buyer.
Download: PDF, Word (.docx), OpenDocument
---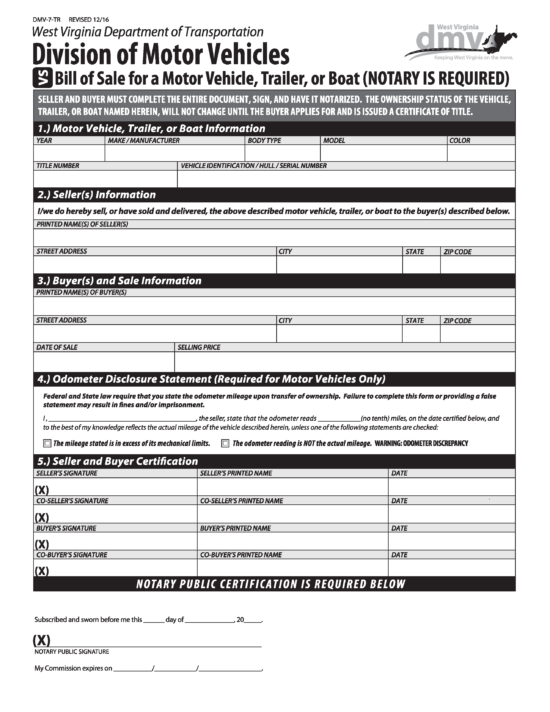 Boat Bill of Sale – A receipt for privately sold boats that must be signed by the seller and the buyer.
Download: PDF
---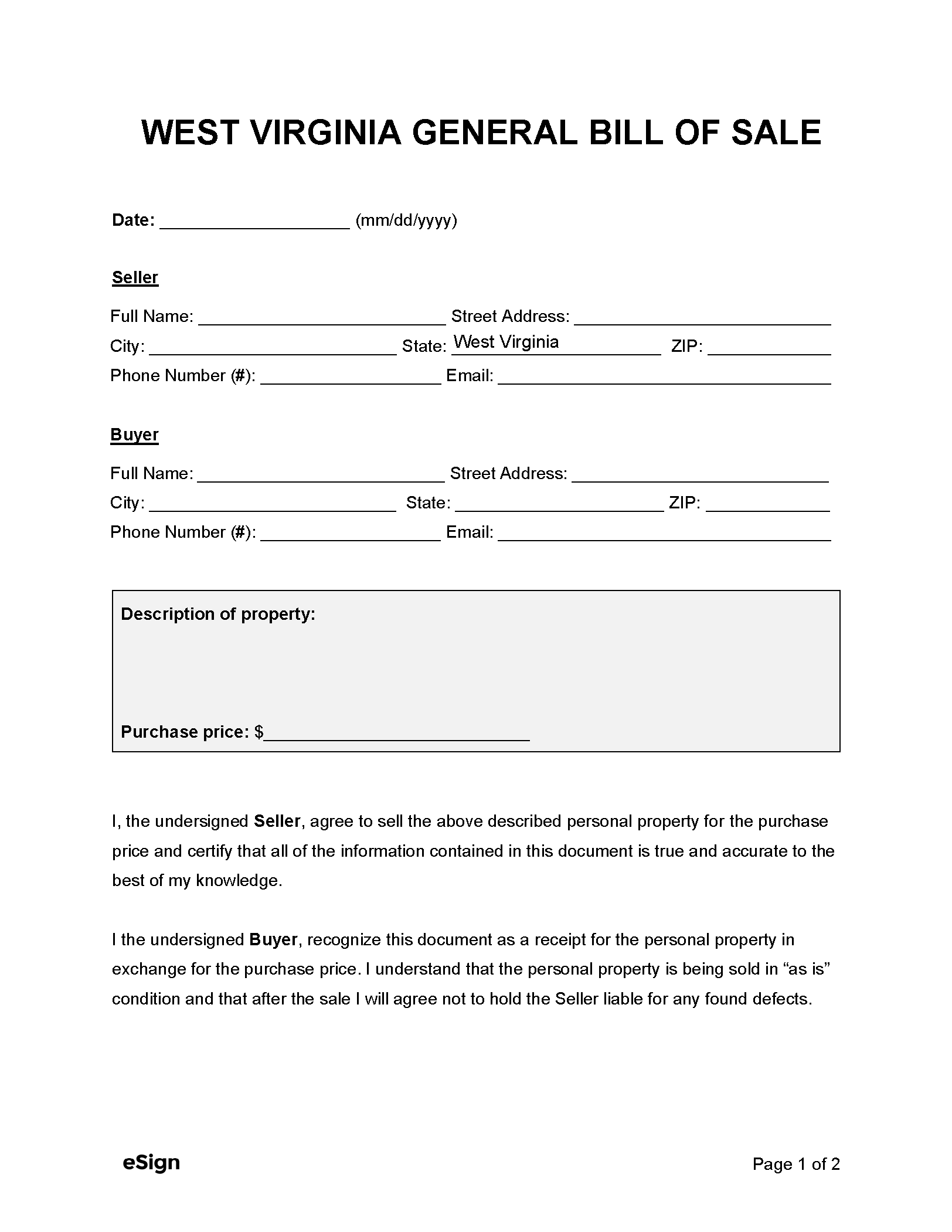 Generic Bill of Sale – This general bill of sale can be used to sell personal property of any kind.
Download: PDF, Word (.docx), OpenDocument
---
Registration Resources
Motor Vehicle
Firearm
Boat