A Delaware special warranty deed transfers property from a grantor to a grantee with the guarantee that the grantor has not encumbered the property nor conveyed it to another party. The warranties that this deed provides do not account for any prior owner's encumbrance; that is, any title defect caused by a property owner before the grantor's period. Any outstanding liens, encumbrances, or other easements made by previous owners will be the grantee's responsibility to clear.
Versions (2)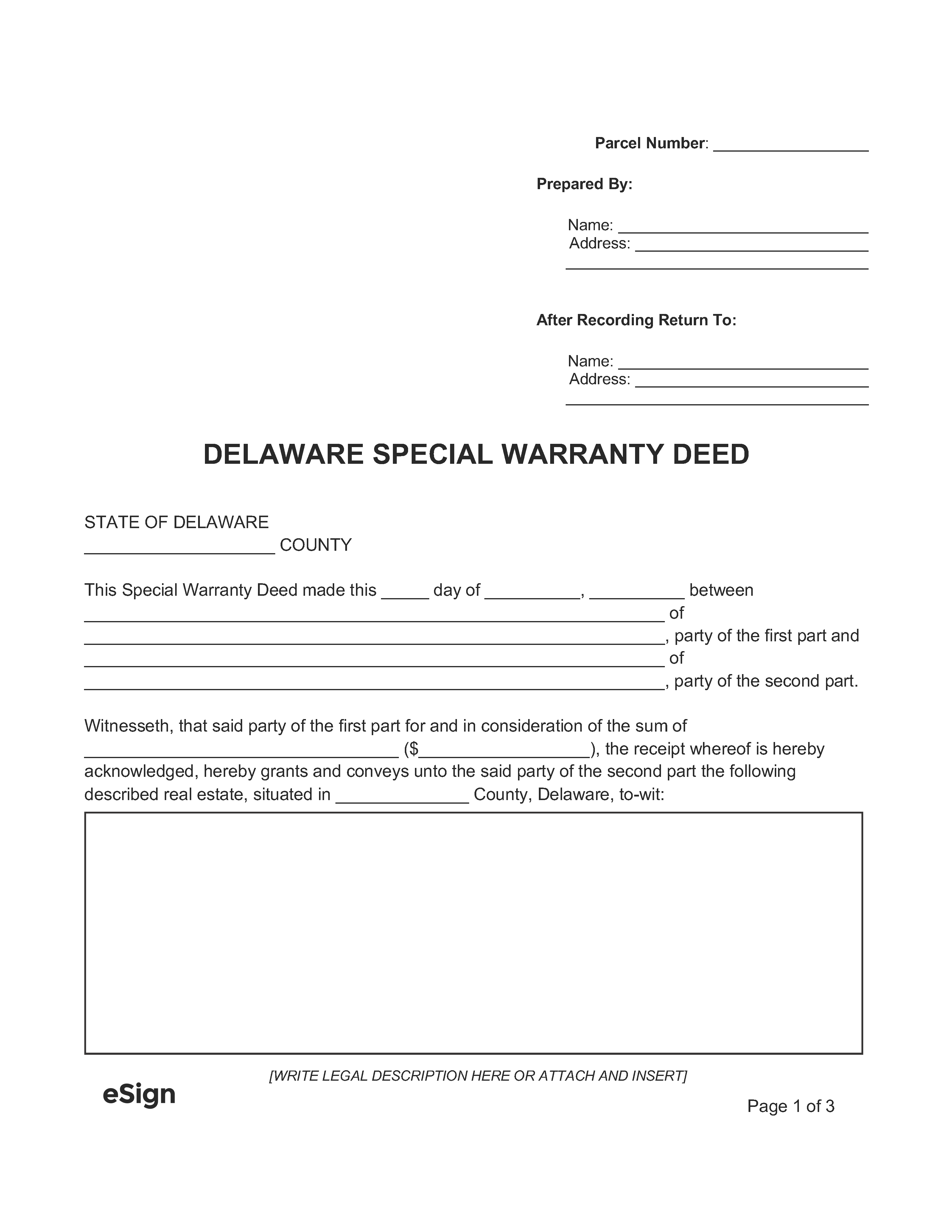 Kent and New Castle County Version – Residents of these counties should use this form to comply with specific county formatting requirements.
Download: PDF, Word (.docx), OpenDocument
---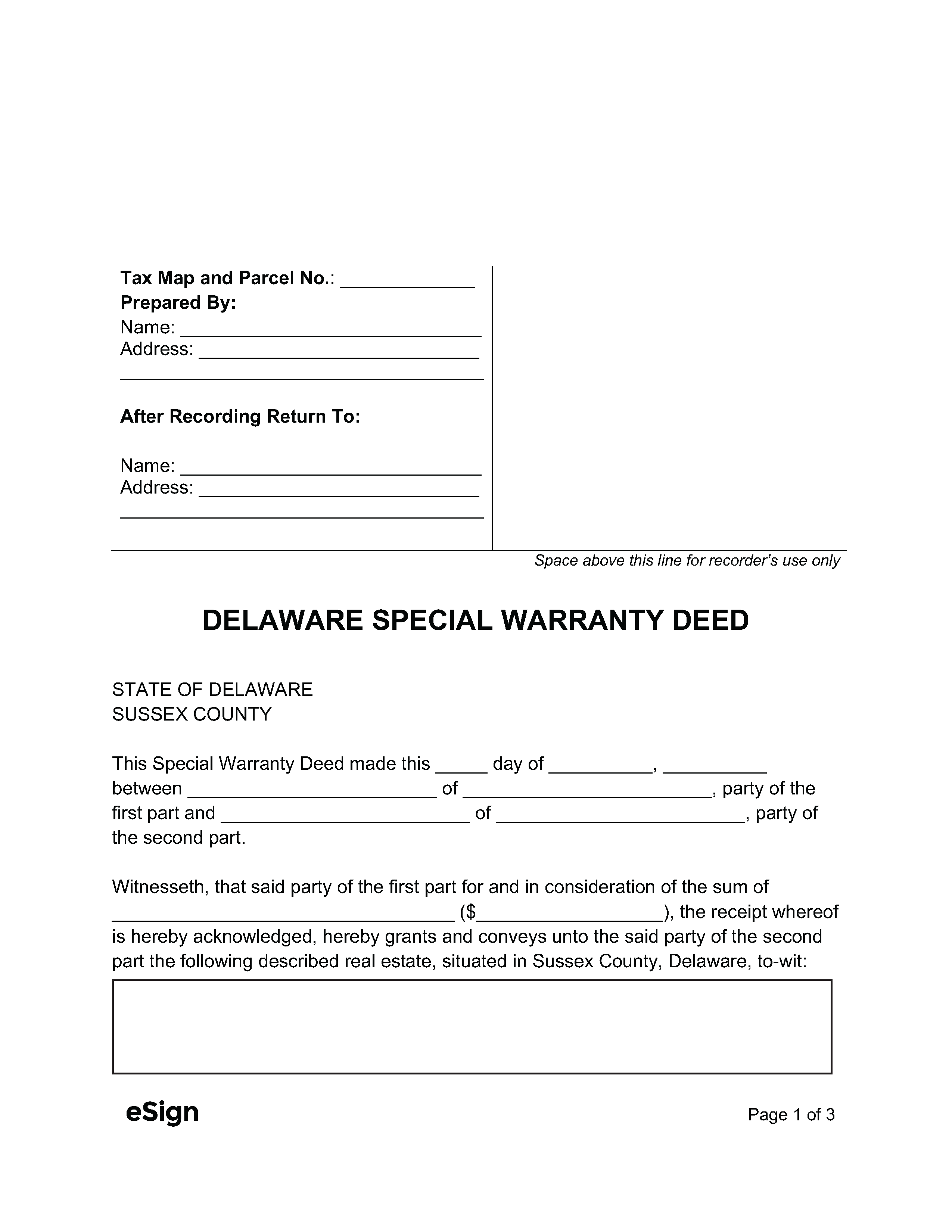 Sussex County Version – Sussex County residents should use this document to record a special warranty deed.
Download: PDF, Word (.docx), OpenDocument
---