---
Updated on August 25th, 2022

A Delaware general warranty deed conveys an interest in property to a buyer and assures them that the real estate they purchase has a clear title and that the owner has the right to sell it. The execution of this document guarantees the grantee (buyer) that there are no liens or other encumbrances attached to the property. If an unexpected claim does arise, the grantor will defend the title provided the encumbrance was made prior to the deed's signing.

It should be noted that the formatting requirements differ between Delaware counties; users should ensure that they draft their deeds correctly to avoid rejection come recordation.
Versions (2)
Kent and New Castle County Version – Kent and New Castle County residents should use this document if they require a general warranty deed.
Download: PDF, Word (.docx), OpenDocument
---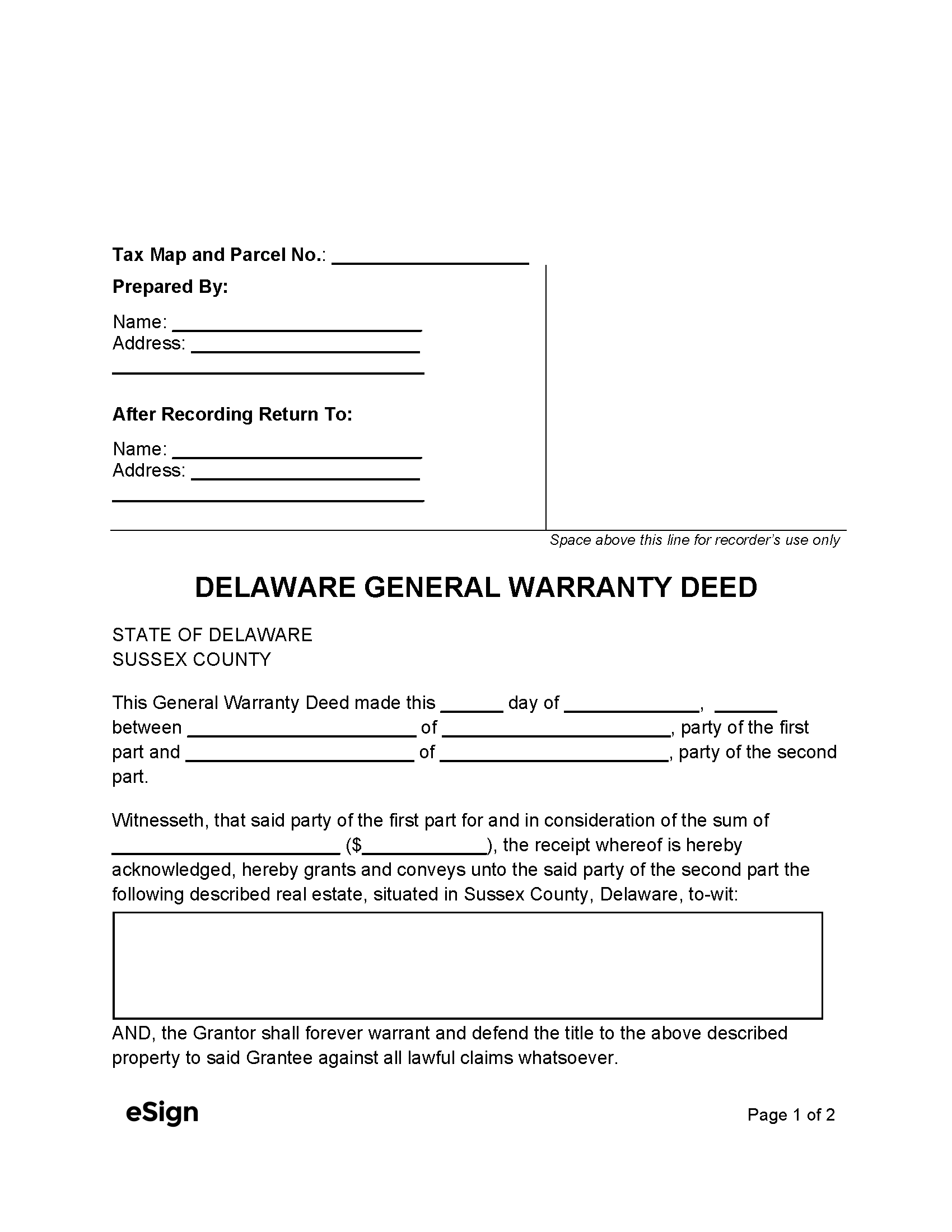 Sussex County Version – To be used by Sussex County users requiring a general warranty deed.
Download: PDF, Word (.docx), OpenDocument
---