---
Updated on October 26th, 2022

A Florida deed is a document that records the transfer of property between two (2) parties, the grantor and the grantee. The "grantor" is the property owner, and the "grantee" is the person to whom the property is being transferred. In most cases, a deed will be used for real estate transactions between a buyer and seller. However, a deed may also be used to transfer an estate to a beneficiary. The form must be witnessed, notarized, and filed with the circuit court clerk to be legally valid.
Types (4)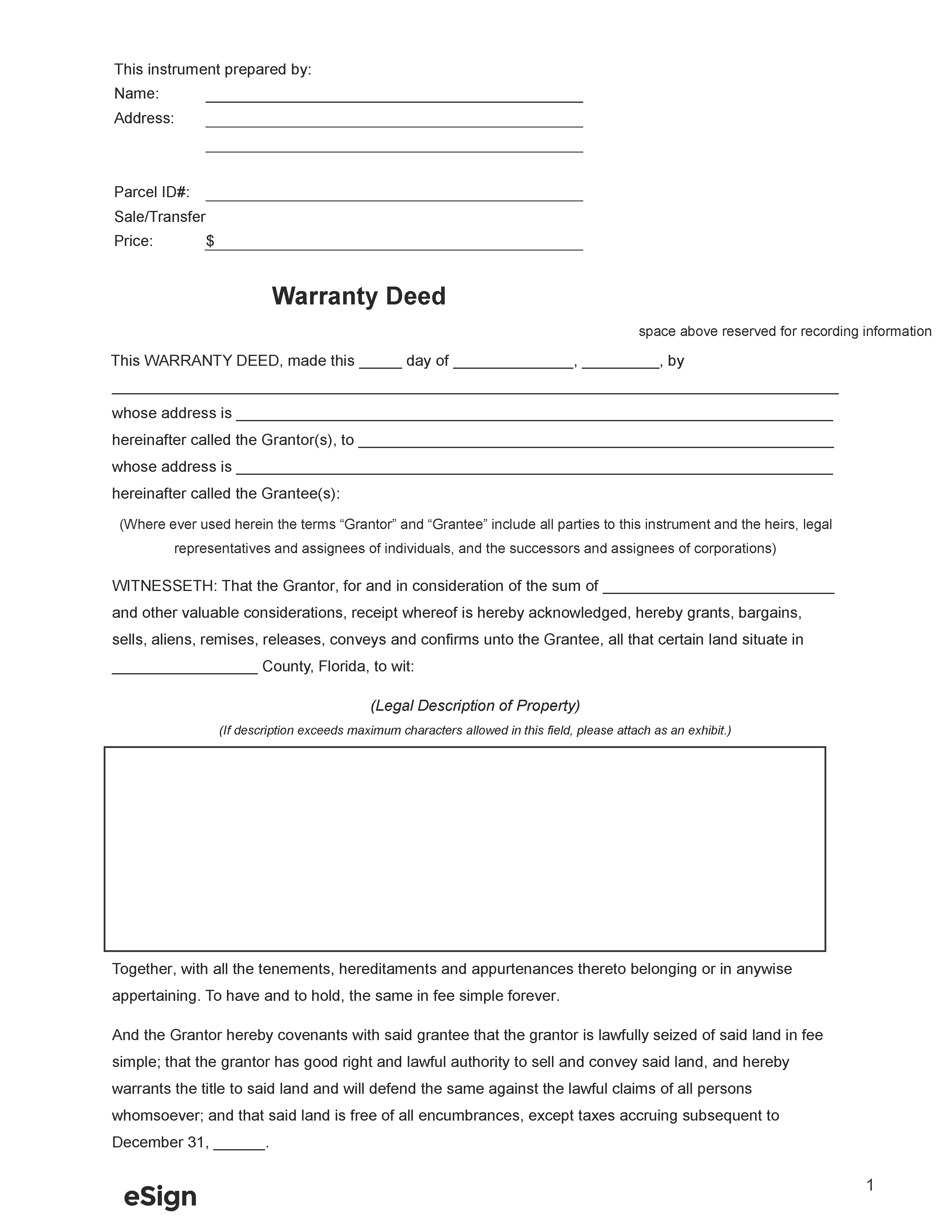 General Warranty Deed – Transfers real estate with the guarantee that there are no claims on the property on account of all current and previous owners.
Download: PDF
---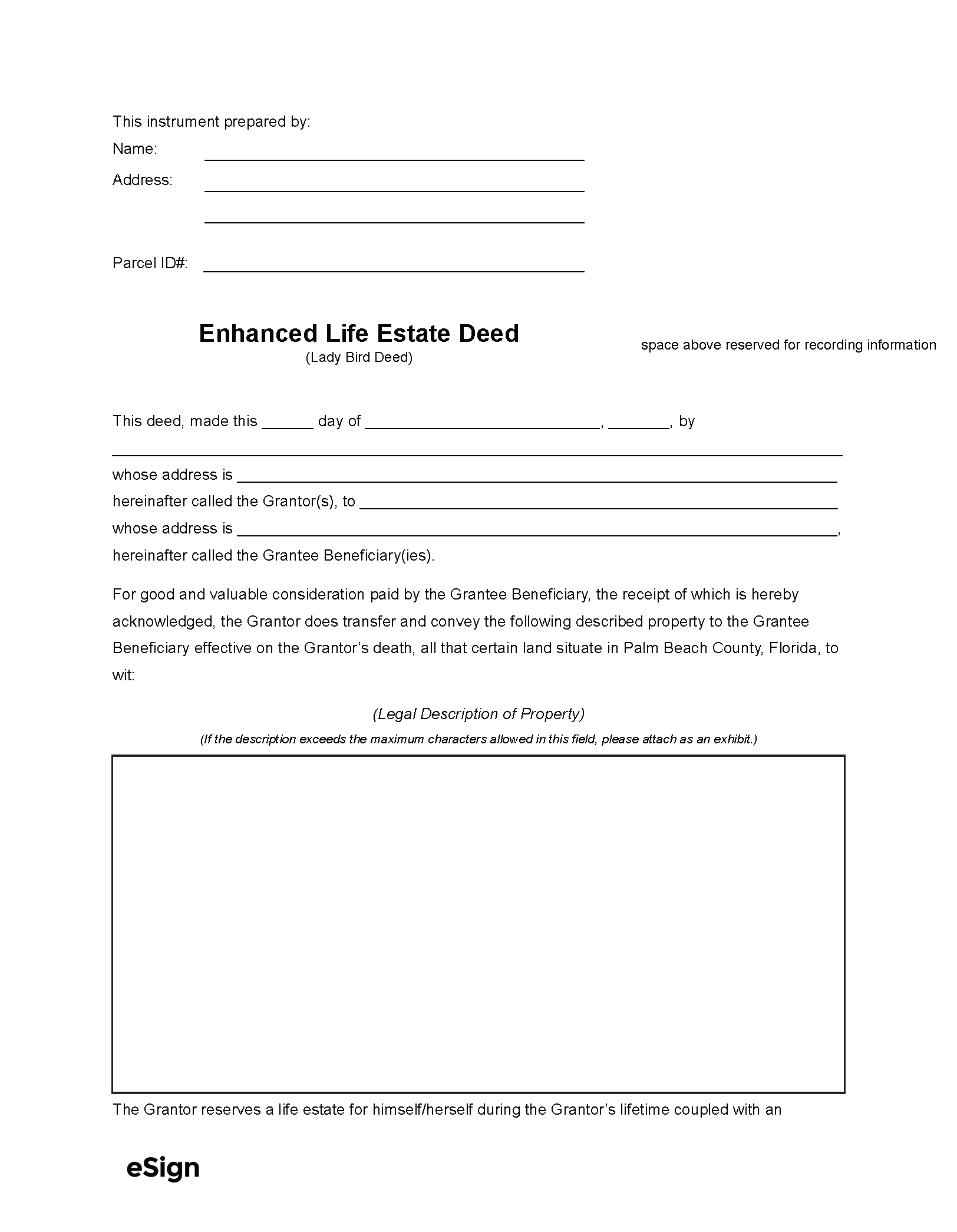 Lady Bird Deed – This allows an owner to arrange for the transfer of their property to a beneficiary while retaining ownership during their lifetime.
Download: PDF
---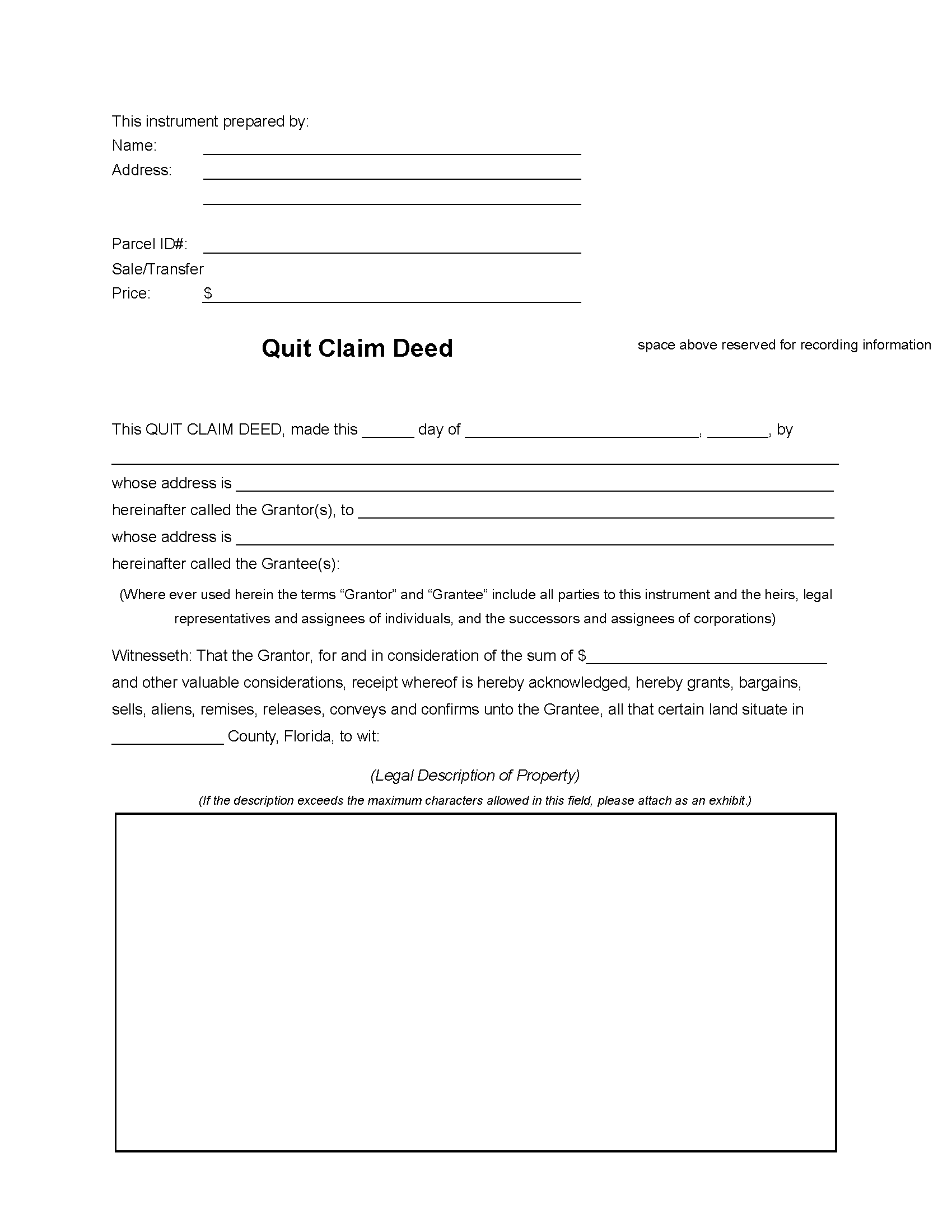 Quit Claim Deed – Used to transfer real estate between two (2) parties without guaranteeing that there are no existing liens or encumbrances.
Download: PDF
---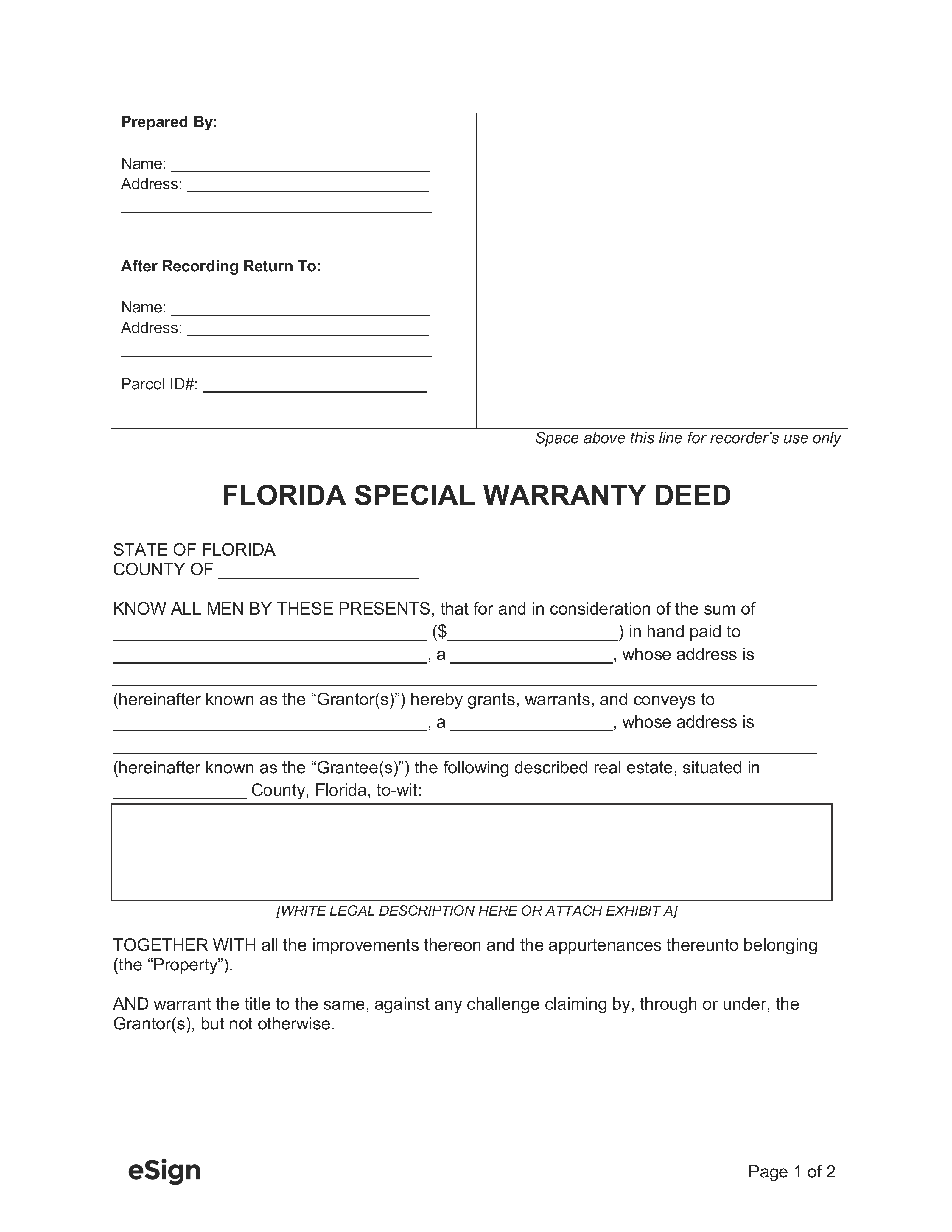 Special Warranty Deed – Provides the grantee with the guarantee by the current owner that there are no encumbrances on the property. However, this guarantee does not apply to any previous owners.
Download: PDF, Word (.docx), OpenDocument
---