---
Updated on October 26th, 2022

A Michigan deed is a public document that records the transfer of property ownership from a grantor to a grantee. When a piece of real estate is purchased, its ownership isn't legally transferred to the buyer until a deed has been filed with the Register of Deeds for the county in which it is located.

The three most commonly used deeds are the warranty deed, covenant deed, and quit claim deed, with the primary difference between them being the level of security against encumbrances granted to the grantee. Michigan also allows for deeds of trust, which put a property title in a trust as security on a loan, and lady bird deeds that are used to arrange the transfer of real estate to the grantor's heir.
Types (5)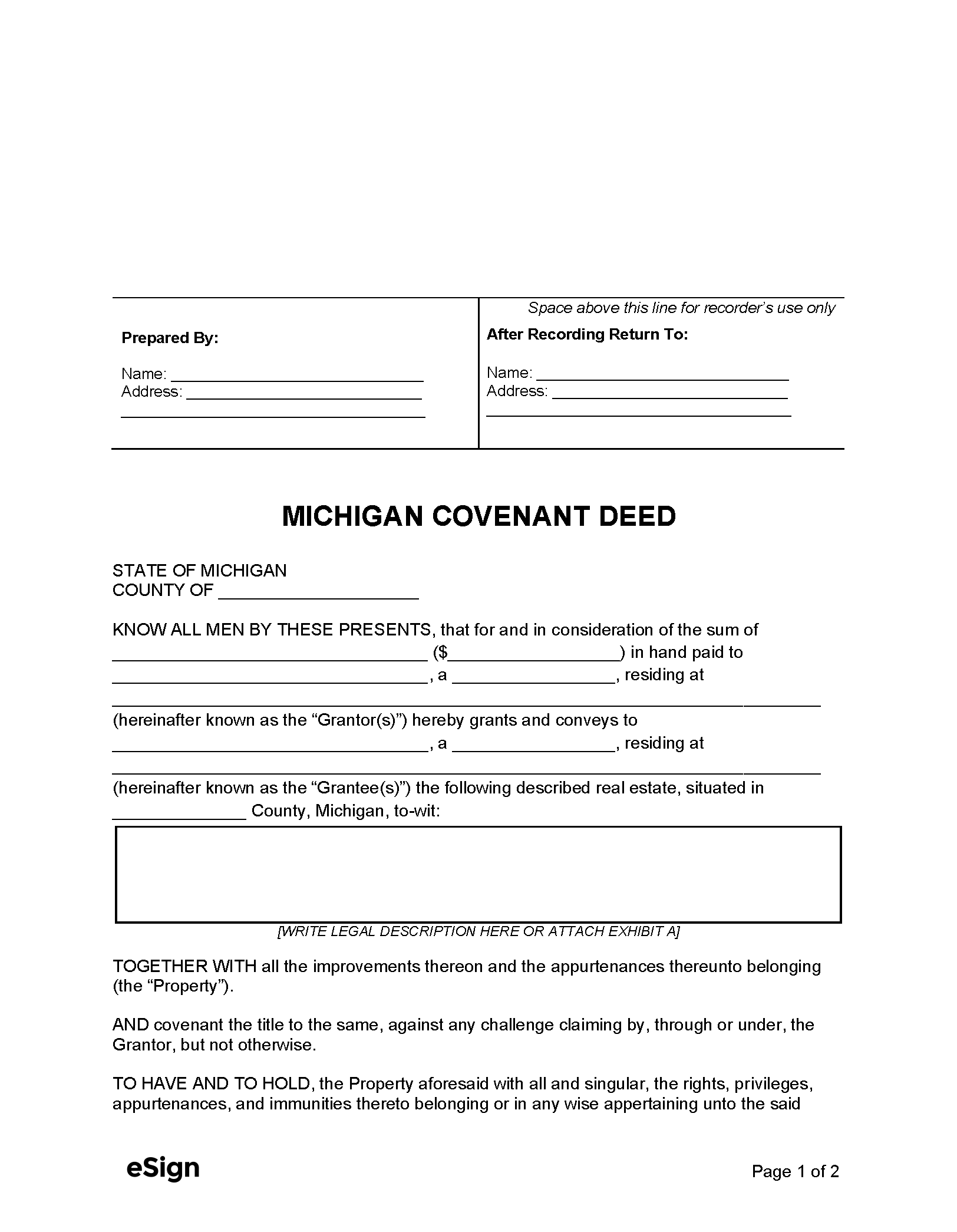 Covenant Deed – A deed that guarantees that there are no outside claims to the property that occurred during the grantor's period of ownership. Known in most other states as a "special warranty" deed.
Download: PDF, Word (.docx), OpenDocument
---
Deed of Trust – An agreement between a borrower, lender, and trustee whereby the trustee will take possession of the borrower's property until the lender has been repaid.
Download: PDF, Word (.docx), OpenDocument
---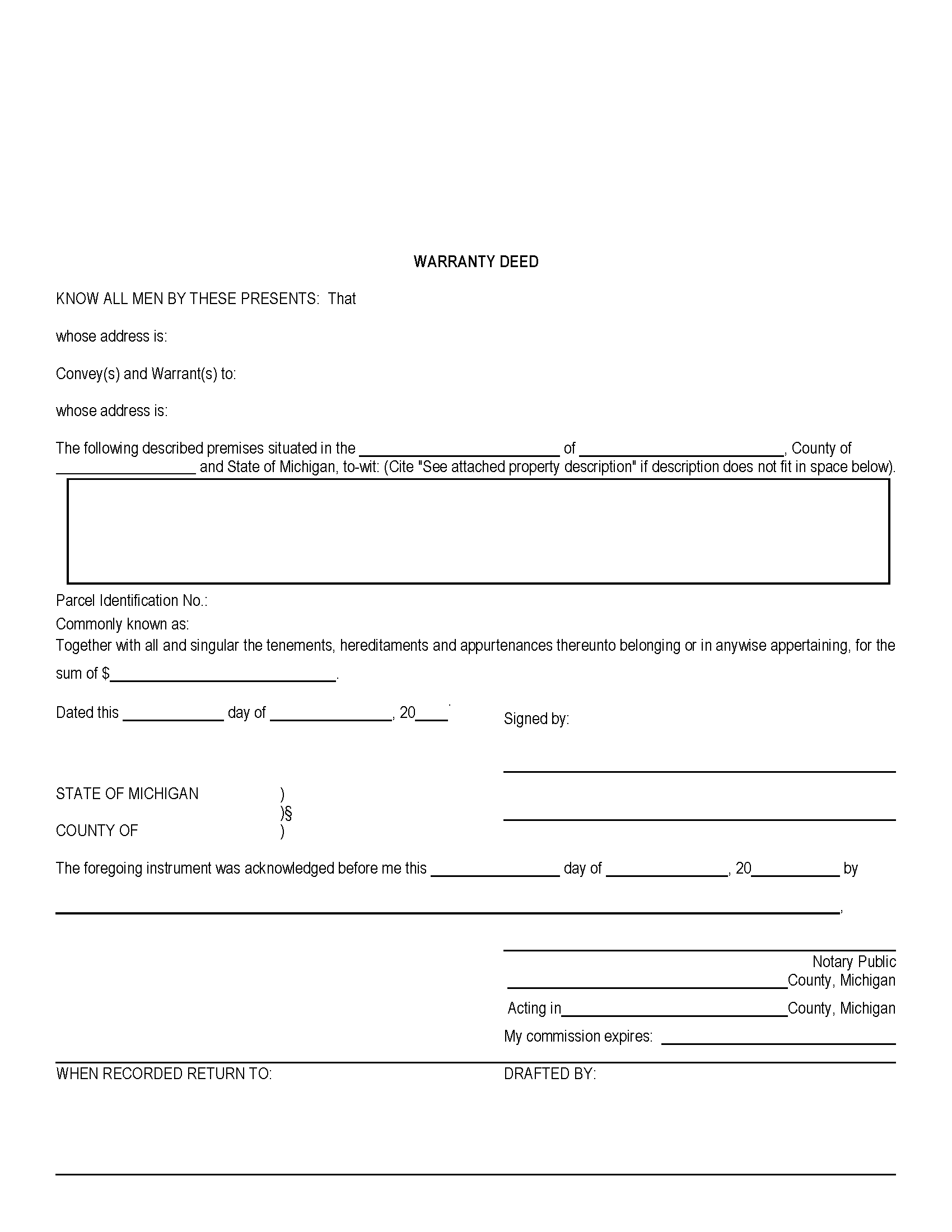 General Warranty Deed – A document that transfers real estate ownership with the full guarantee that the property is free of all encumbrances.
Download: PDF
---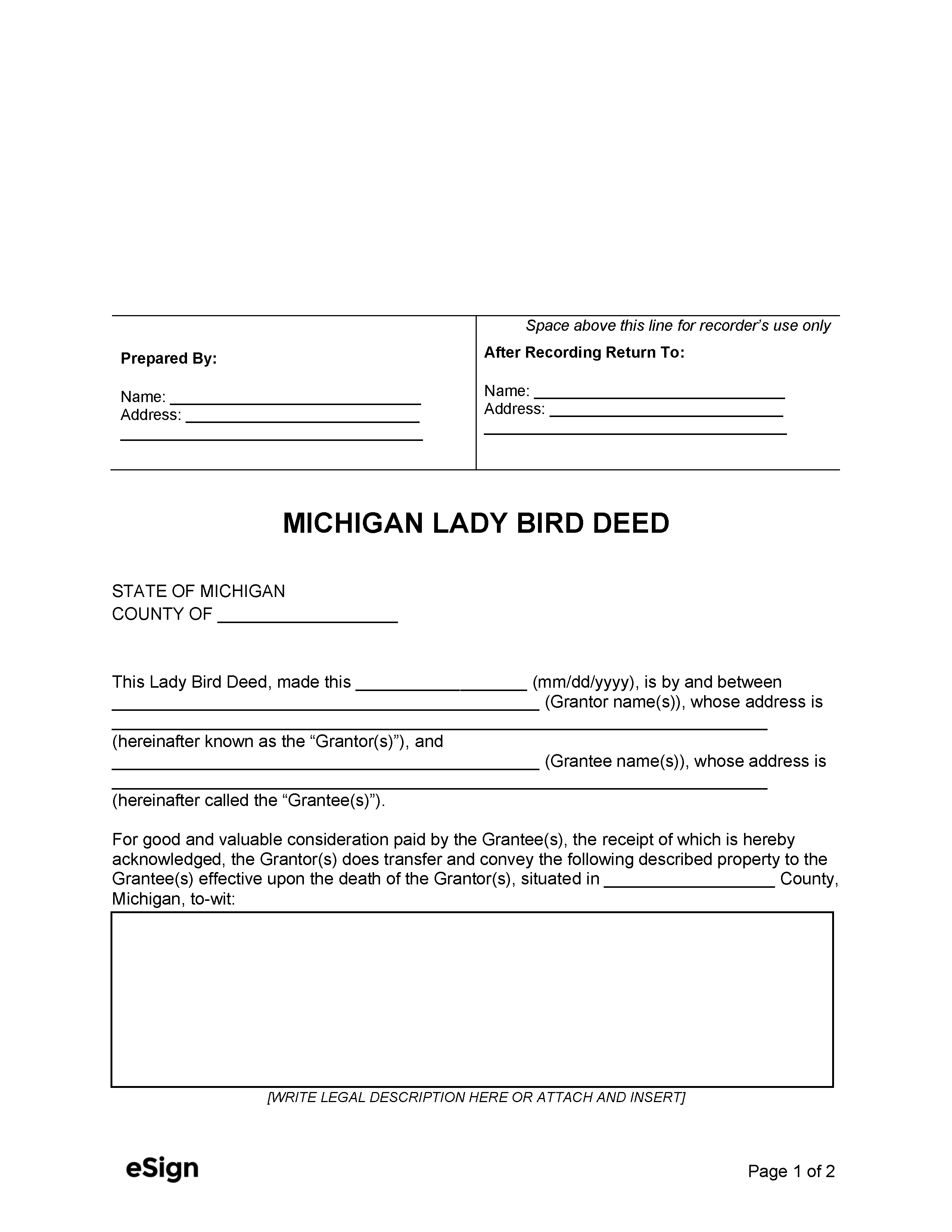 Lady Bird Deed – A type of quit claim deed that transfers the grantor's property to an heir upon their death.
Download: PDF, Word (.docx), OpenDocument
---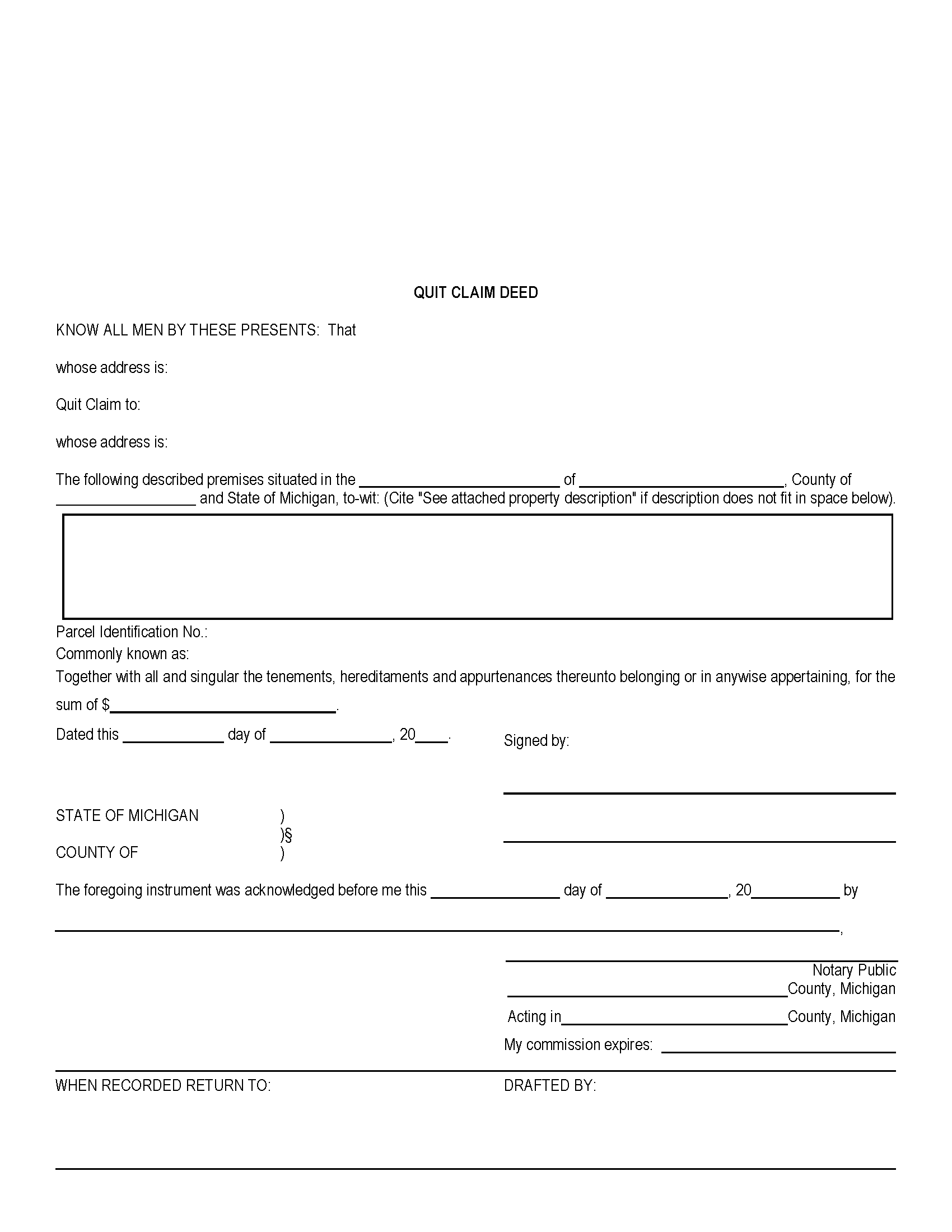 Quit Claim Deed – A legal instrument for the conveyance of property without any warranty provided by the grantor.
Download: PDF
---