A Michigan deed of trust is a real estate document used in conjunction with a promissory note to place a property title in a trust until the borrower has repaid the lender in full. The arrangement involves three (3) parties: the borrower, the lender, and a trustee. In most cases, the lender and trustee will be entities, such as a bank, escrow company, or title company.
If the borrower repays the lender in accordance with the deed of trust, they will be granted full ownership of the property. In the event that the borrower defaults, the trustee trustee will be within their rights to put the property up for sale to repay the lender. Due to the fact that a deed of trust bypasses the judicial foreclosure process, it is preferable for lenders to use this financing instrument over a mortgage.
---
Related Forms (1)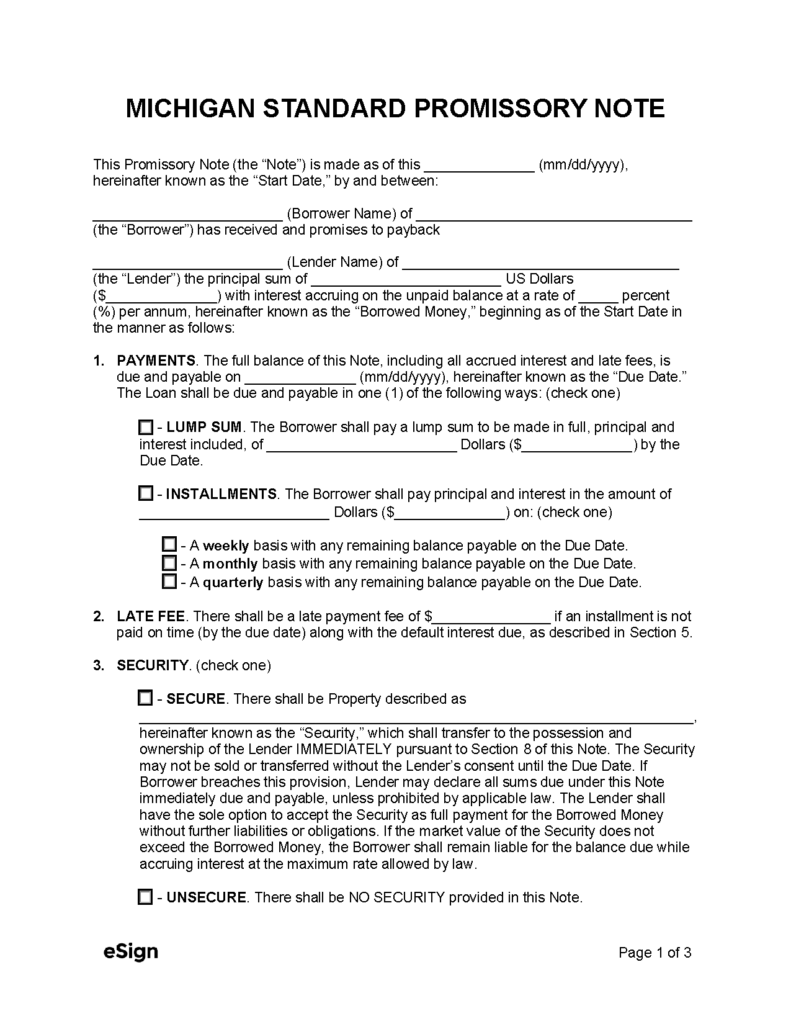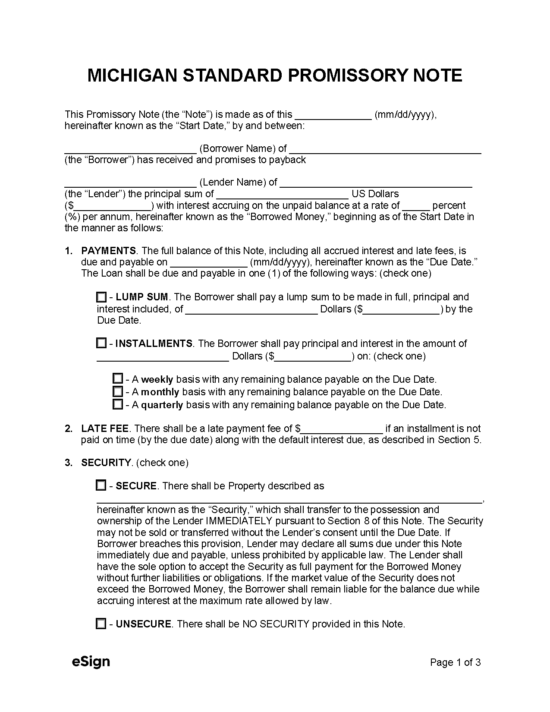 Michigan Promissory Note – A document that lays out the terms of a loan arrangement between a lender and borrower.
Download: PDF, Word (.docx), OpenDocument