A Michigan promissory note is a written record of a loan that establishes the terms for repayment. The completed document will indicate the involved parties, loan amount, interest rates, and how often installments are made. A promissory note is often used between parties that know each other well as it is less involved and punitive than a formal loan agreement. If the form is breached, it will allow the lender to declare all balances due immediately, increase the interest rate (up to the maximum legal rate), and file a lawsuit if the parties are unable to resolve the default.
The document can be drafted to incorporate a security provision, which will have the borrower put up collateral to be transferred to the lender if they cannot repay in a timely manner.
---
Types (2)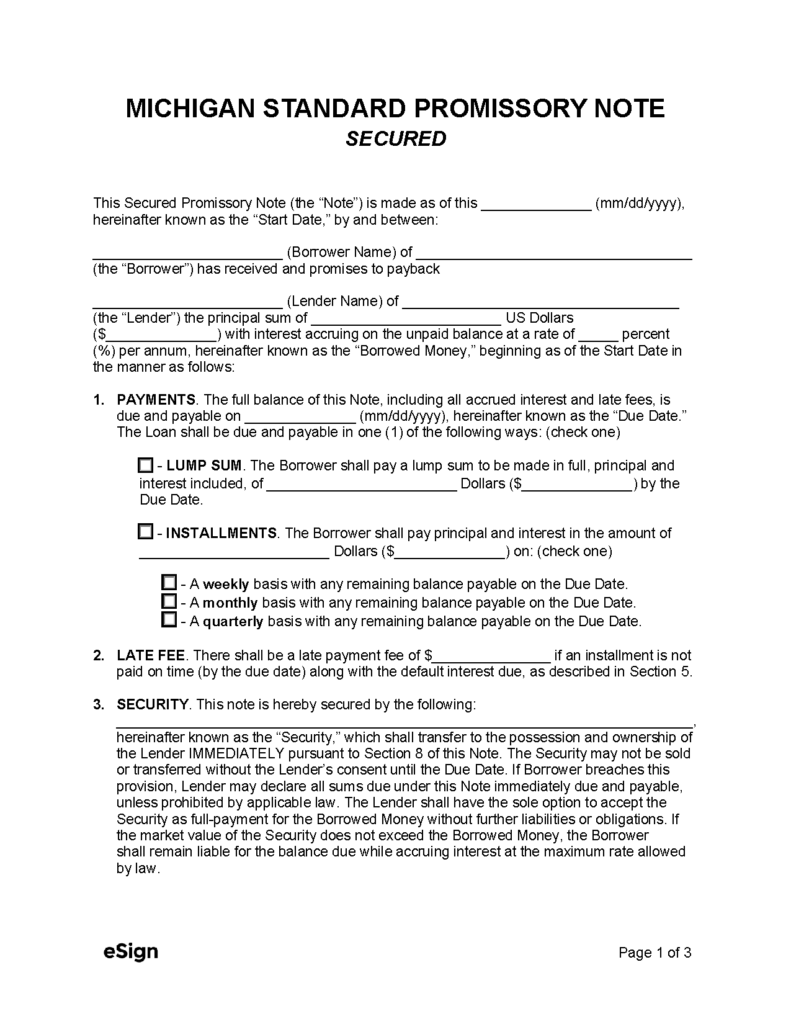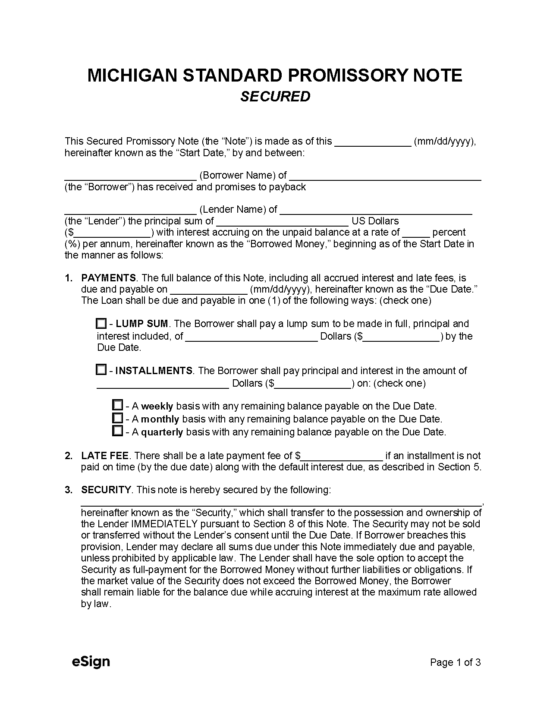 Secured Promissory Note – A loan agreement requiring the borrower to pledge collateral as a condition to obtain the loan.
Download: PDF, Word (.docx), OpenDocument
---
Unsecured Promissory Note – Describes the terms of a loan transaction, but does not require the borrower to commit any property as collateral.
Download: PDF, Word (.docx), OpenDocument