A Michigan unsecured promissory note is an agreement whereby a lender agrees to transfer funds to a borrower without the requirement that the recipient put up property or assets to protect the loan. The form is referred to as "unsecured" as it does not require any collateral on the borrowing party's behalf. The borrower must nevertheless observe the contract's terms and conditions, such as its payment schedule and interest rate. The contract also includes provisions that provide the lender with financial protection; for instance, if the debtor defaults, they may charge the maximum interest allowed by law (7%) and accelerate the maturity date.
An unsecured promissory note is ideal for loaning money to a party the lender is familiar with, one they can anticipate will deliver the owed amount without complication.
---
Related Forms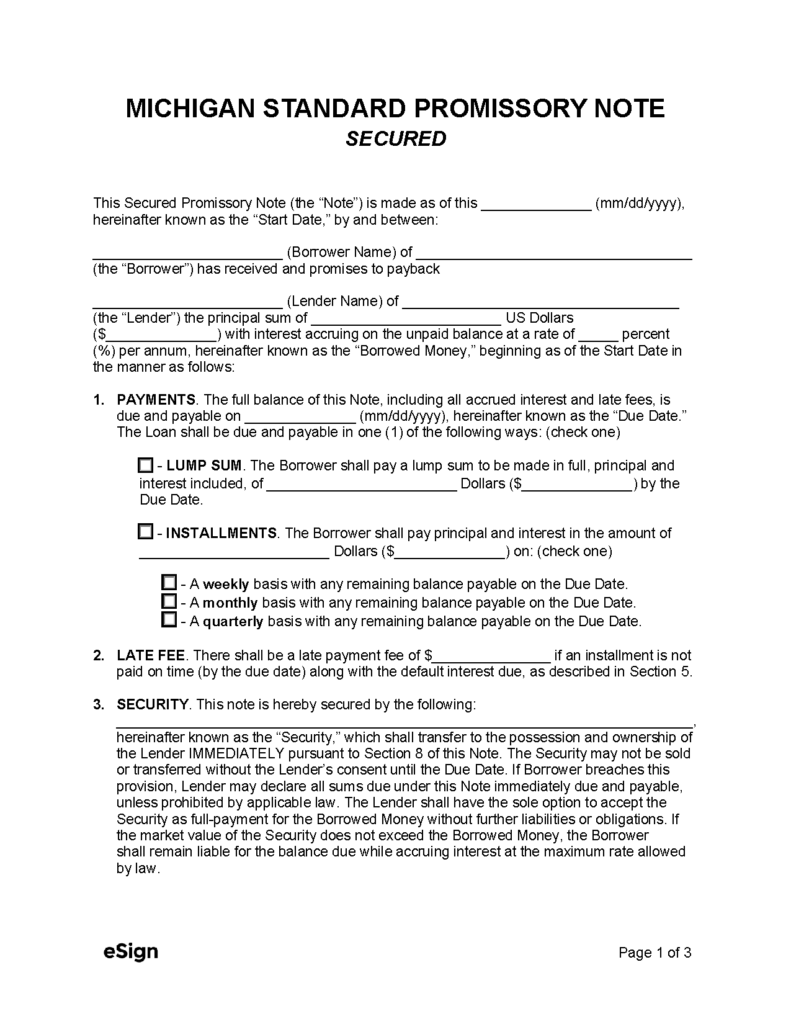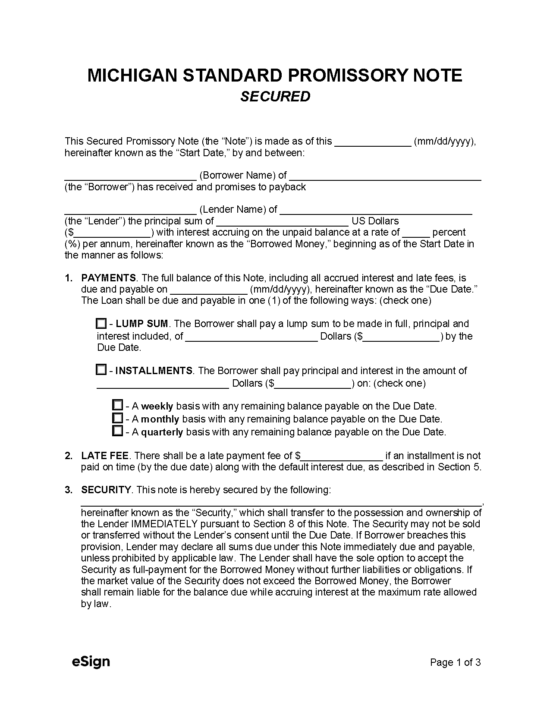 Secured Promissory Note – Used to outline the terms of a loan that is secured by the borrower's assets.
Download: PDF, Word (.docx), OpenDocument