A Michigan secured promissory note allows a debtor and creditor to negotiate loan terms; principally, the type of collateral posted in case of default. The completed document will outline the borrower's obligations, the due date for full repayment, the rate of interest to be charged, and whether payment will be delivered in a lump sum or installments. Unlike an unsecured promissory note, the loan will not be approved without the borrower providing an asset as payment security.
Should the borrower stop paying on time, the lender will acquire the assets in question, either holding them until the debt is paid, or selling them to satisfy the debt. Upon a breach of contract, the lender may enforce the state maximum interest rate, which is 7% per annum in Michigan (§ 438.31), and declare all dues payable immediately.
---
Related Forms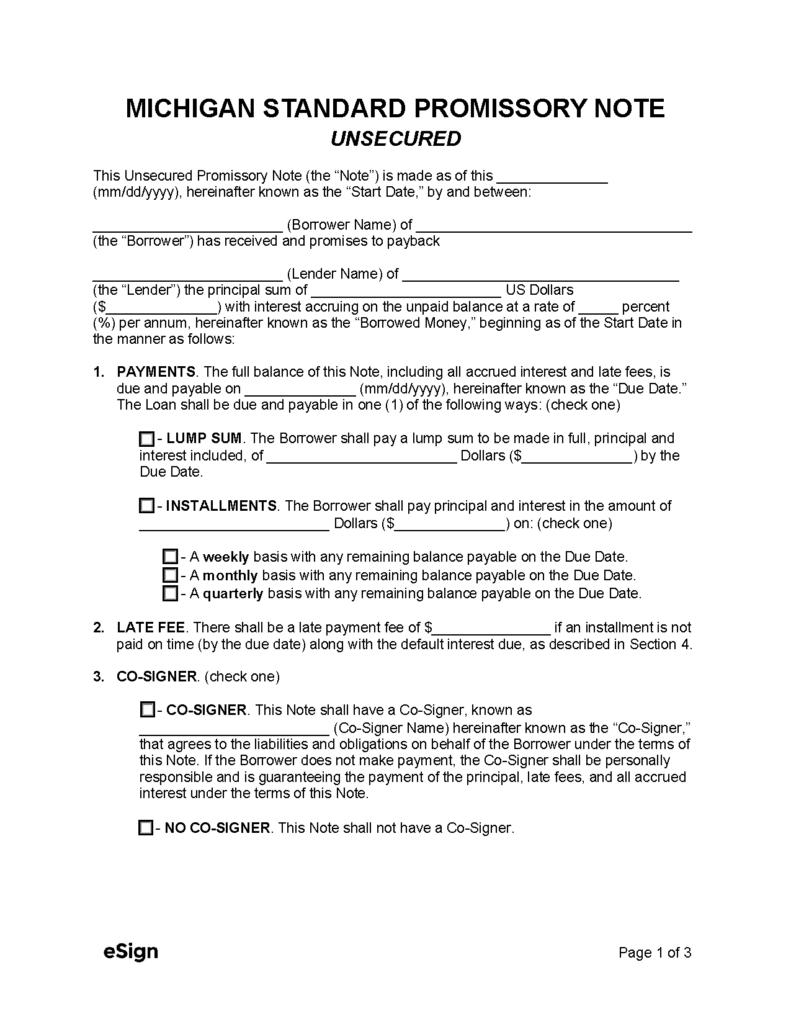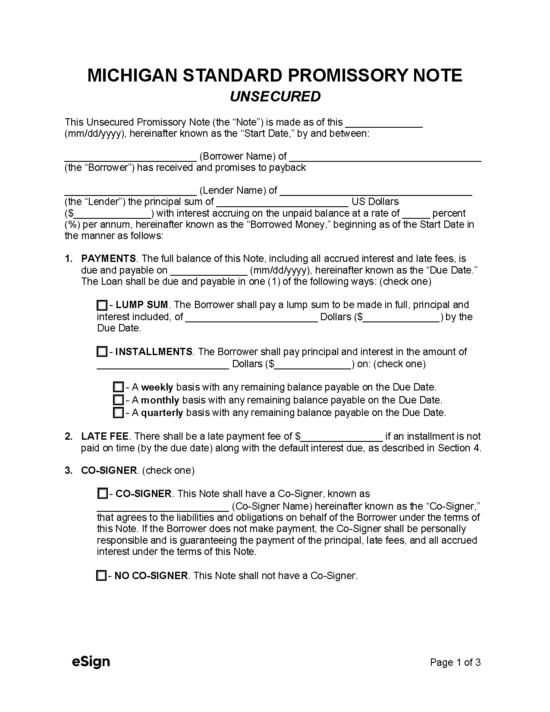 Unsecured Promissory Note – Outlines the terms of a loan transaction but does not provide any collateral to the lender.
Download: PDF, Word (.docx), OpenDocument