A South Dakota transfer on death deed is a legal document that transfers a property owner's interest in real estate to a beneficiary upon their death. The deed must be recorded during the owner's lifetime in order to be valid. The grantor's ability to convey the property by another means during their lifetime is unaffected by the execution of a transfer on death deed, and they retain the right to the right to revocation up until the moment they pass. This type of deed does not include any warranty of title, and the beneficiary is liable for outstanding property encumbrances left by the previous owner.
Upon inheriting the property, a notarized Affidavit of Confirmation must be completed by the beneficiary and presented for recording to the Register of Deeds, accompanied by a certified copy of the grantor's death certificate.
---
Related Forms (2)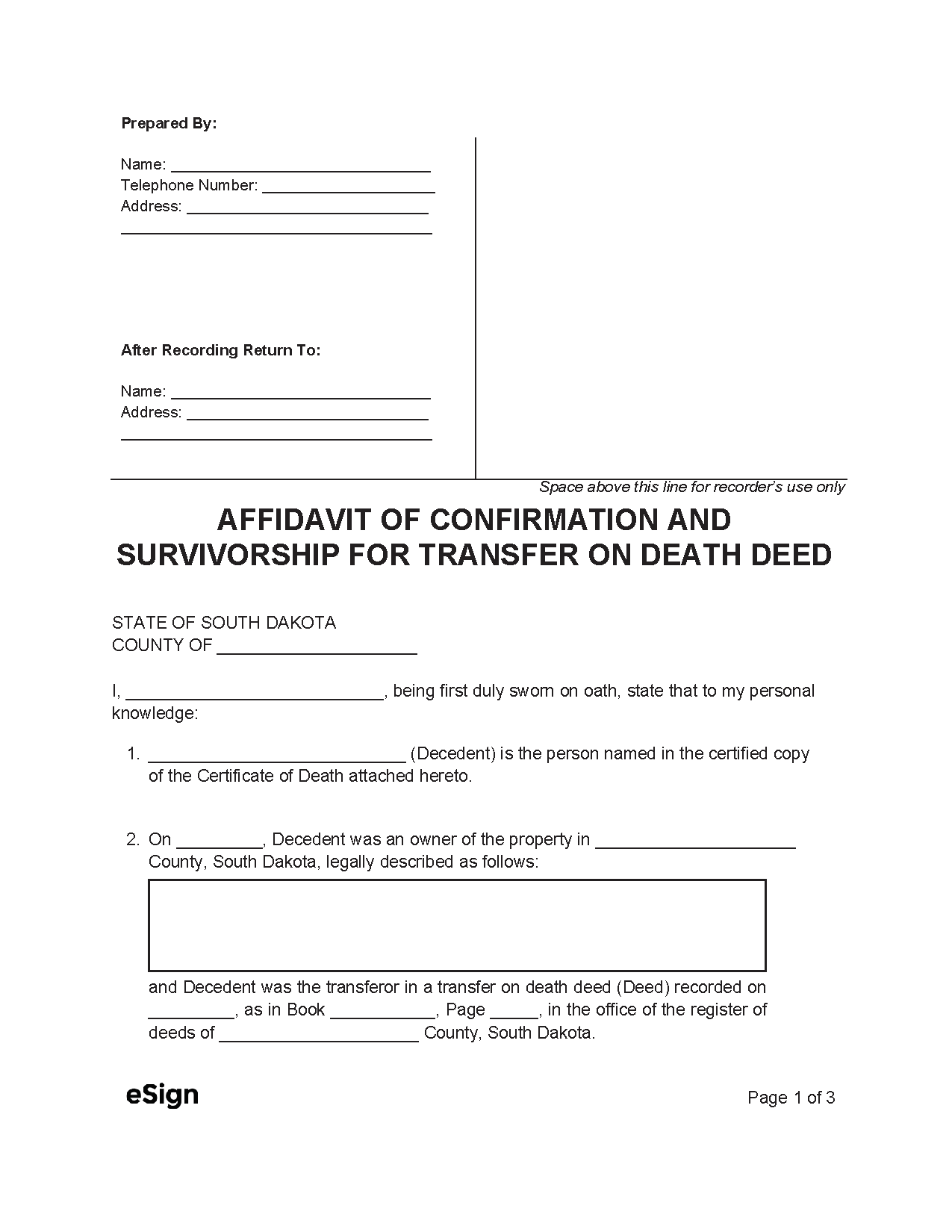 Affidavit of Confirmation (§ 29A-6-427) – Must be notarized and submitted to the Register of Deeds with a certified copy of the transferor's death certificate upon the beneficiary receiving the property.
Download: PDF, Word (.docx), OpenDocument
---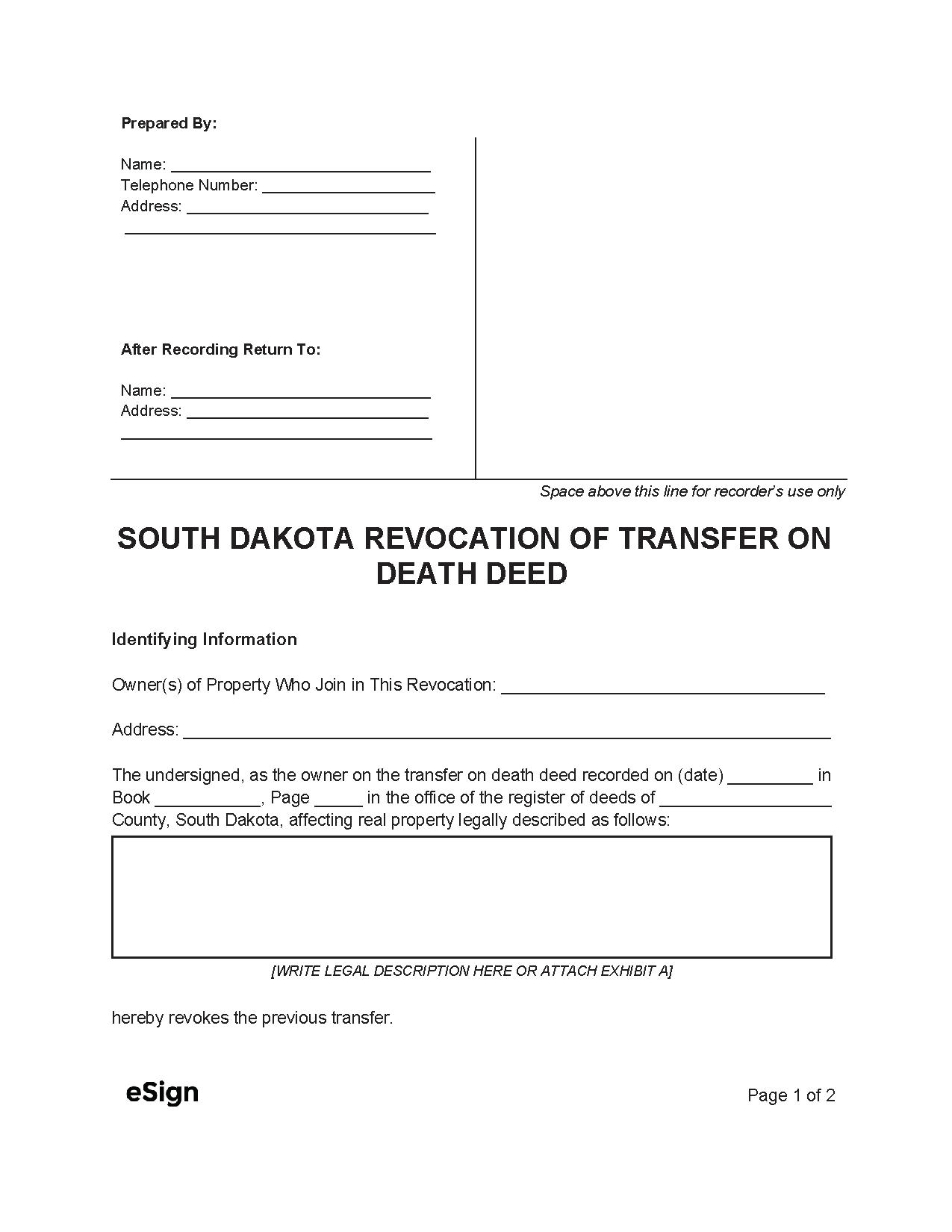 Revocation of Transfer on Death Deed (§ 29A-6-410) – Used to revoke a transfer on death deed.
Download: PDF, Word (.docx), OpenDocument