A Utah deed of trust is a legal instrument that temporarily assigns an interest in real estate to a trustee until the owner settles their financial obligation to a lender. The deed secures the lender's loan by authorizing the trustee to foreclose the property should the owner default on the loan terms. A trustee in a deed of trust must be an active member of the Utah State Bar or an entity operating in Utah, such as a title company, trust business, or a legal firm that employs a member of the Utah State Bar.
Foreclosures under this type of deed are done without any court procedures (a "non-judicial foreclosure"), as the instrument contains a power of sale clause, providing the trustee the ability to seize and sell the property if necessary.
---
Related Forms (1)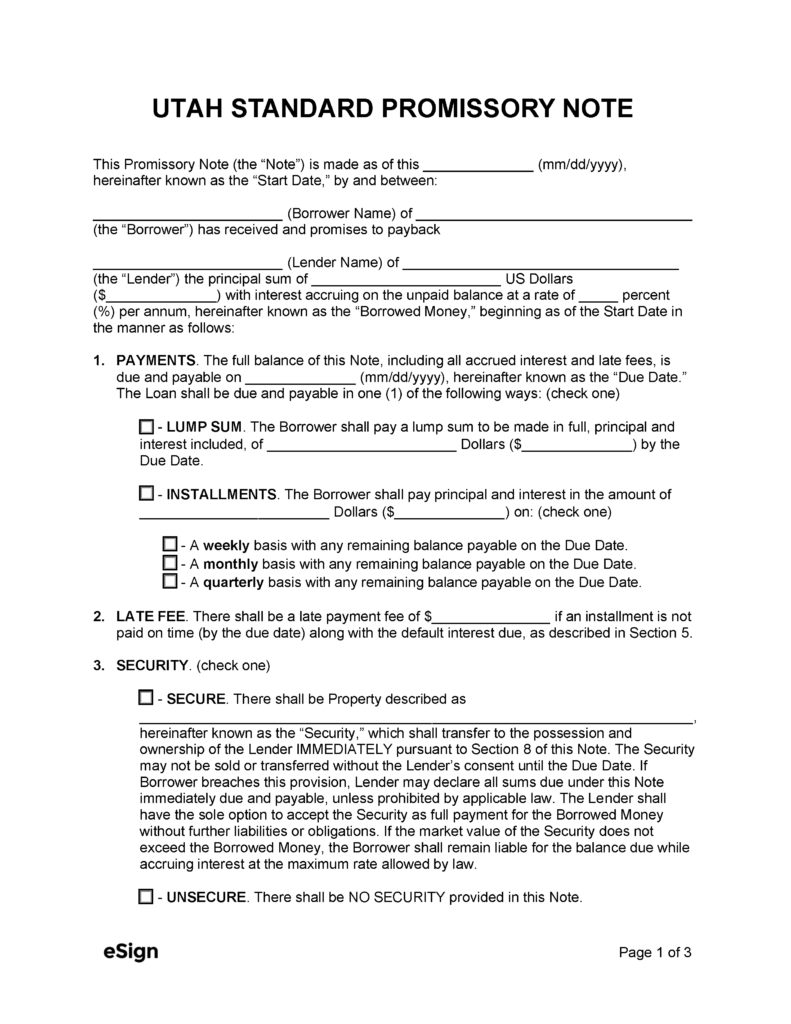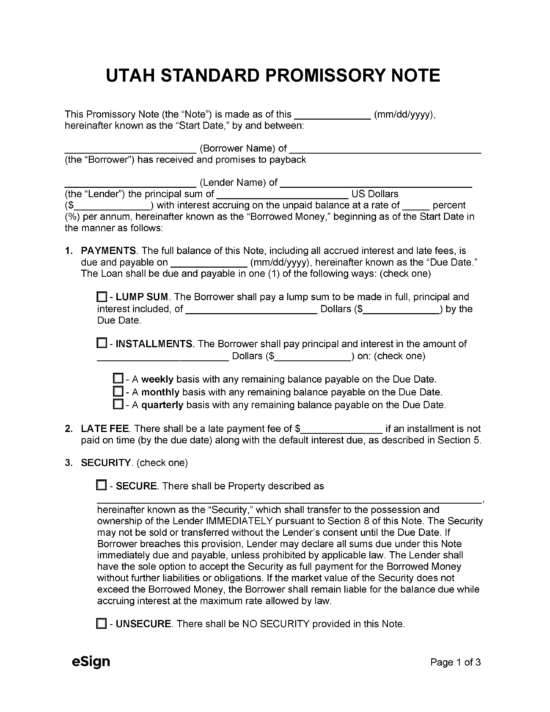 Utah Promissory Note – Used to document a loan made between two (2) parties.
Download: PDF, Word (.docx), OpenDocument