A Utah promissory note establishes the conditions by which a lender loans a monetary sum to a borrower. The lender will usually charge interest on the loan, and is legally entitled to do so. There is no state cap on the amount of interest an individual may require as long as it is written in the contract. Lenders are also permitted to require physical collateral or a co-signer as security for repayment.
In the event that the payment is past due, the lender may begin legal action against the borrower to enforce their loan.
---
Types (2)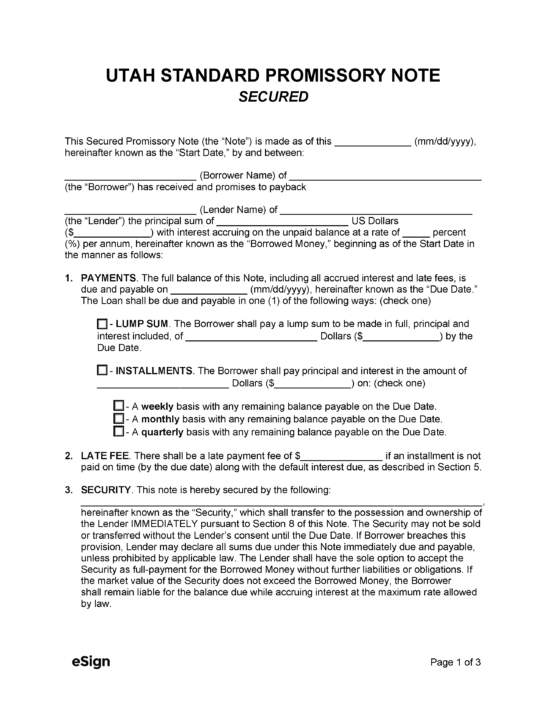 Secured Promissory Note – A personal loan with collateral provided as security on repayment.
Download: PDF, Word (.docx), OpenDocument
---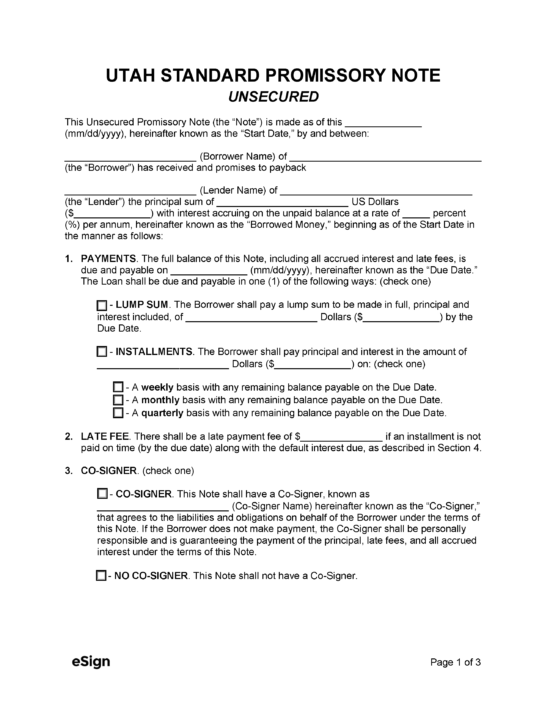 Unsecured Promissory Note – A promissory note that doesn't require the lender to put up their assets as collateral on the loan.
Download: PDF, Word (.docx), OpenDocument