A Utah unsecured promissory note relays the terms of a borrower's promise to repay a loan to the lender that is not secured by collateral. Although the document is legally binding, it is less complicated than a formal loan agreement and is generally used for informal arrangements between parties who are familiar with each other (such as family members, relatives, friends, or co-workers). By executing a contract, the lender secures a record of the loan and (if applicable) the agreed-upon interest rate and penalties for late payment.
Because an unsecured promissory note has no accompanying collateral, the lender has no security and can only be recompensed through legal action if the borrower defaults.
---
Related Forms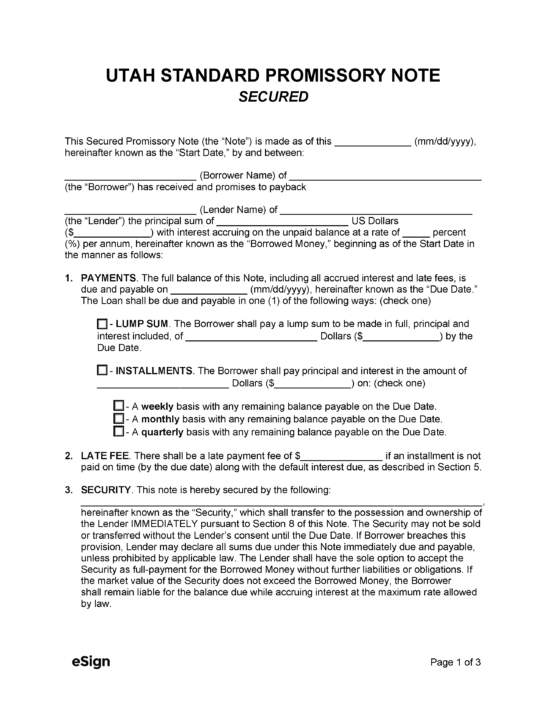 Secured Promissory Note – Unlike an "unsecured" promissory note, this type requires the borrower to promise collateral.
Download: PDF, Word (.docx), OpenDocument