---
Updated on September 20th, 2022

A Virginia transfer on death deed is a legal document completed by a real estate owner to transfer their property to a named beneficiary when they pass away. This document allows a decedent's title to be transferred without probate or a will, both of which would involve court administration and additional expenditure.

The execution of a transfer on death deed does not affect the owner's right to convey the property to another party, and the deed can be voided by the owner through a revocatory instrument. Once the deed takes effect, the named beneficiary will inherit the property, subject to all outstanding encumbrances, debts, and obligations at the time of death.
---
Related Forms (1)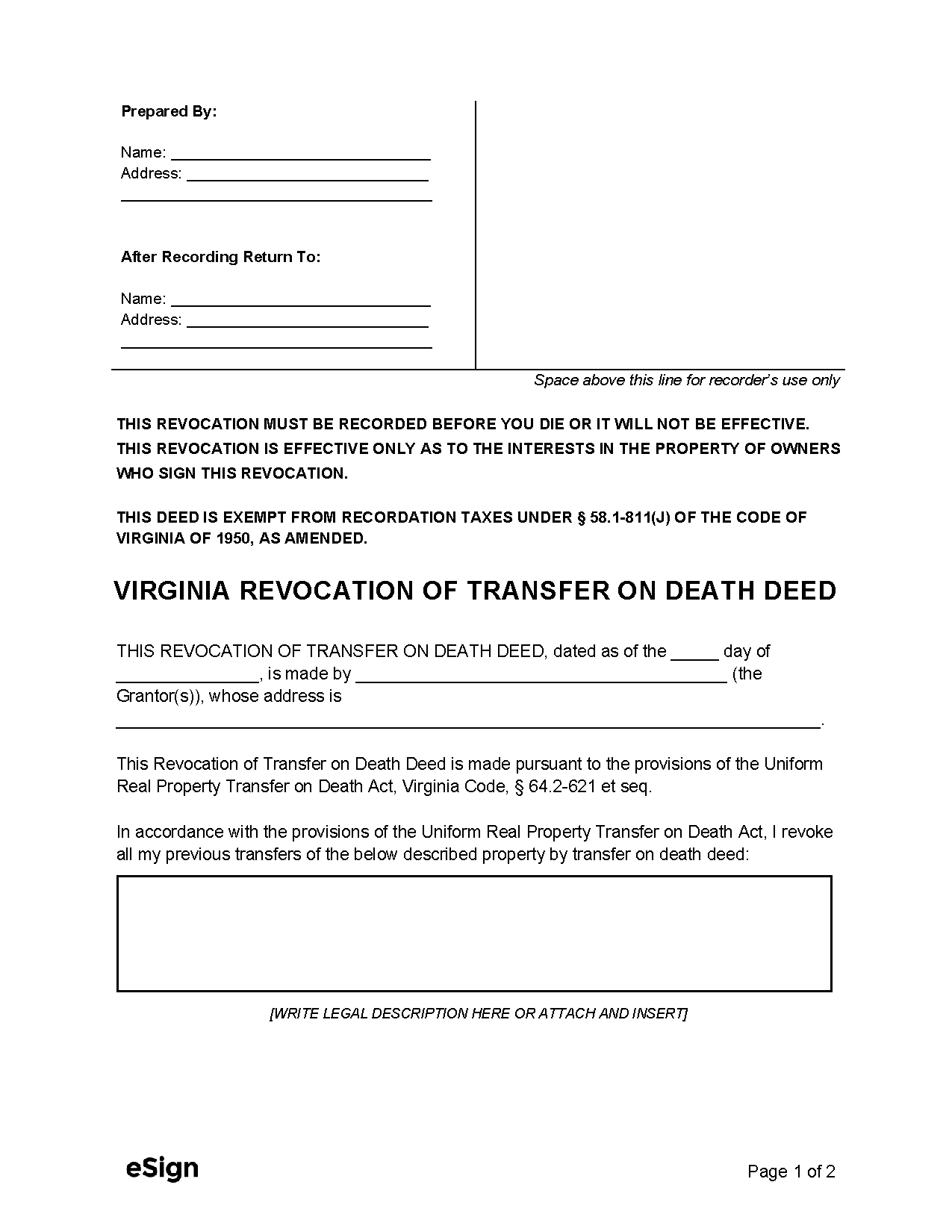 Revocation of Transfer on Death Deed – Allows a property owner to revoke an executed transfer on death deed.
Download: PDF, Word (.docx), OpenDocument