An Alaska employment contract establishes the rights and obligations of an employee and the organization that hired them. The form outlines how the two parties will work together, including the role the employee has in the company, how they'll be paid, the benefits they'll receive, when they can take time off, and the length of their employment.
Alaska permits "at-will" employment, which gives the employer the option to terminate the employee at any time, for nearly any reason (see exceptions below). The alternative to at-will employment is contracted employment, which provides an official start and end date to the worker's time with the company.
Types (2)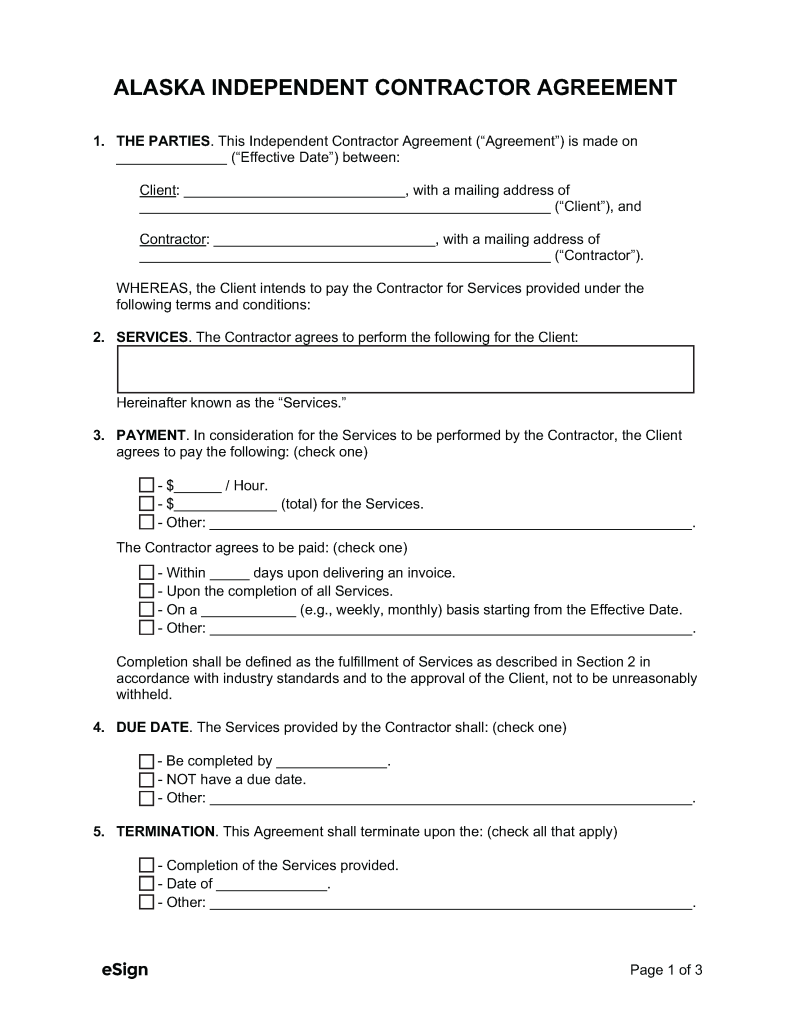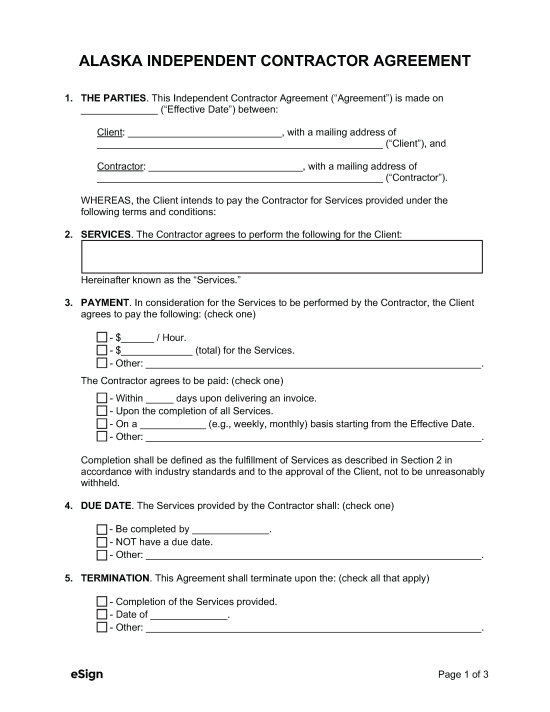 Independent Contractor Agreement – A form for hiring non-employee (1099) workers. Must be signed by the client and the hired contractor.
Download: PDF, Word (.docx), OpenDocument
---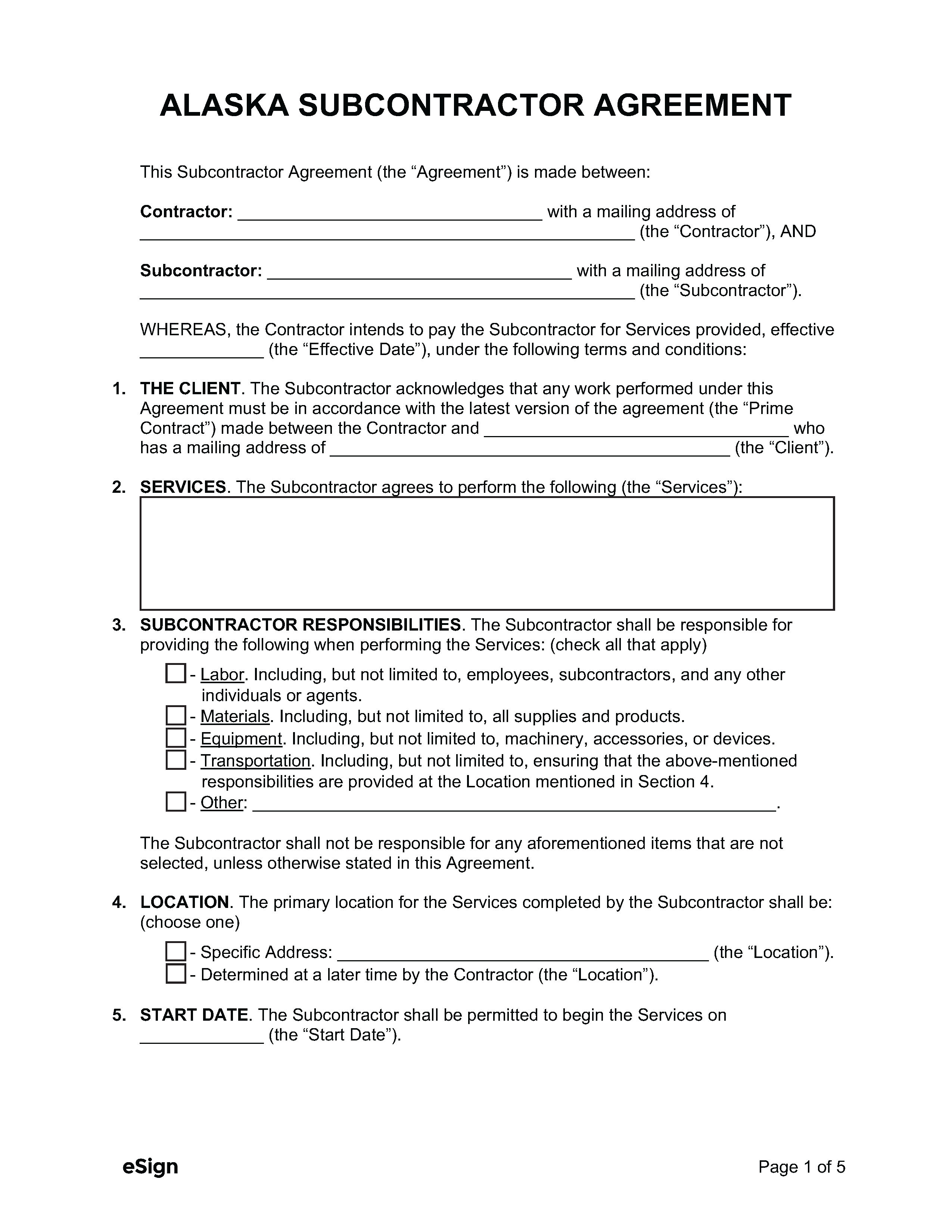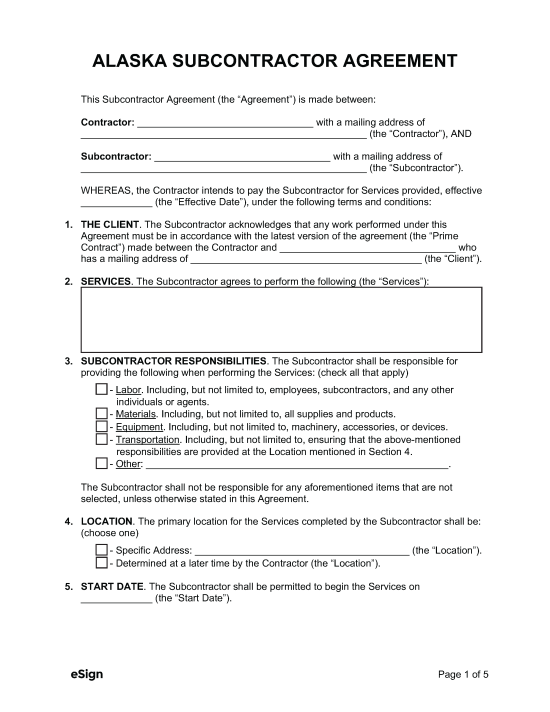 Subcontractor Agreement – Used by contractors for hiring freelancers for a specific task.
Download: PDF, Word (.docx), OpenDocument
---
Laws
---
At-Will Employment
Permitted? Yes, at-will employment is legal in Alaska. This means that unless there's an agreement in place that says otherwise, an employer or employee can terminate a working relationship for any or no cause. The following are exceptions to this rule:
---
Employer Resources