An Arkansas employment contract is a legal document containing the details of an employee-employer relationship. The form ensure both members understand the various elements of the relationship, including their responsibilities, employee benefits, salary or hourly wage, and vacation policies. An employer may either be an individual or a business entity with a physical address.
The contract can be drafted to remain in effect for a specific period indicated on the form or "at-will," which means either the employee or the employer may terminate the relationship at any time for any non-discriminatory reason.
Types (2)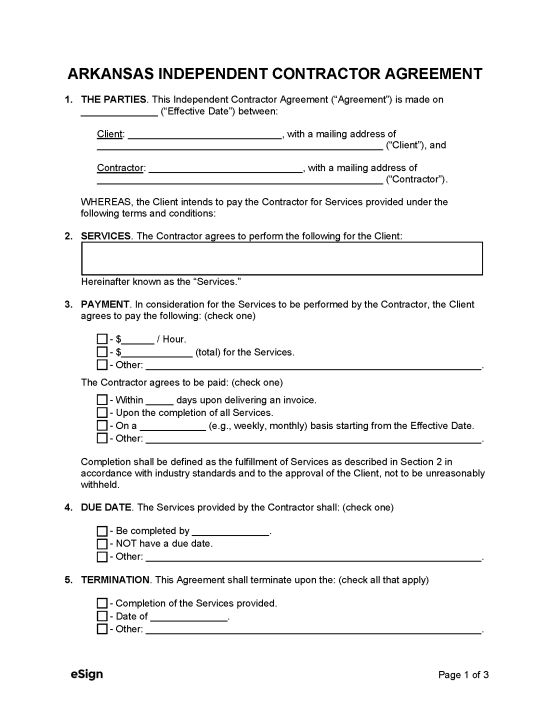 Independent Contractor Agreement – Used to assign a work project to a freelance worker.
Download: PDF, Word (.docx), OpenDocument
---
Subcontractor Agreement – Used by an independent contractor to temporarily hire a subcontractor for a specialized service.
Download: PDF, Word (.docx), OpenDocument
---
Laws
---
At-Will Employment
Permitted? Yes, Arkansas allows for the employer or employee to terminate the employer-employee relationship at any time for any reason or no reason, except:
Discrimination
Public policy (retaliation), and
Implied contracts (can be oral and implied).
---
Employer Resources