---
Updated on December 18th, 2021

A Pennsylvania employment contract is a written agreement that establishes a working arrangement between an employee and an employer. This document is presented to the employee to read over so they understand their rights as an employee, their duties to their employer and the workplace, and other terms and conditions of their employment.

An employment contract outlines the employee's position in the company, the amount of compensation they will receive, any benefits, commissions, or bonuses that may be distributed, and when they will get time off for vacation, sick days, and holidays. It is up to the employer to specify whether the employment period will be at-will (indefinite) or a fixed term (with an expiration date). This provision will determine who may terminate the agreement, how many days' notice must be provided, and whether or not severance will be awarded.
Types (2)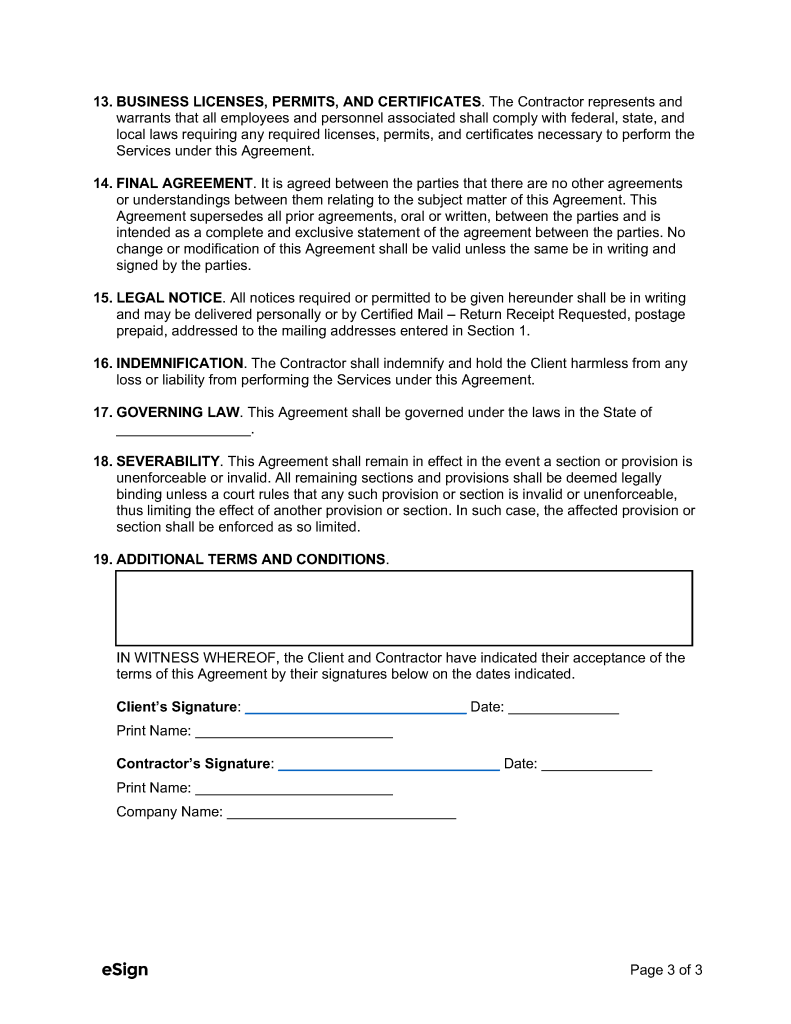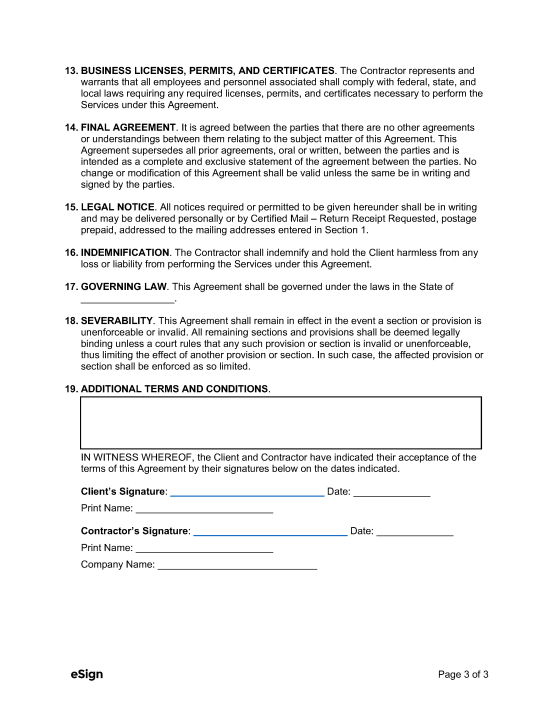 Independent Contractor Agreement – A written document outlining the professional relationship between a contractor and their client.
Download: PDF, Word (.docx), OpenDocument
---
Subcontractor Agreement – An agreement between a contractor and the subcontractor they have hired to complete part of a larger project.
Download: PDF, Word (.docx), OpenDocument
---
Laws
---
At-Will Employment
Permitted? Yes, employees in Pennsylvania are considered "at-will" employees and can be terminated by employers without reason at any time. However, employees may not be terminated for any unlawful purpose, including the following reasons:
Discrimination – termination based on race, religion, nationality, age, gender, etc.
Retaliation – termination based on employee exercising certain rights, such as filing workers' compensation claim, filing wage or hour claim, or reporting workplace violations.
Employment contract – a contract may specify an employment time-period wherein the employer must have reasonable cause to terminate the employee.
Additional protections – e.g., employee cannot be terminated for a past criminal conviction unrelated to their job, for refusing to participate in illegal activity, or for performing one's civic duty as a juror.
---
Employer Resources