A Wisconsin employment contract, or "employment agreement," sets forth the terms of a working relationship between an employer and an employee. It is typically drafted after an employment candidate accepts a job offer, allowing the employer to document the conditions negotiated and agreed upon by each party. The form specifies the employee's duties, wage, commission rate and bonuses (if any), days off for vacation and personal leave, and the duration of employment.
If the contract includes a termination date, the employee will automatically be discharged from their position once the agreement expires. In the absence of a termination date, the employment is considered "at-will" and will remain in effect indefinitely until either the employer or employee decides to end the working relationship.
Types (2)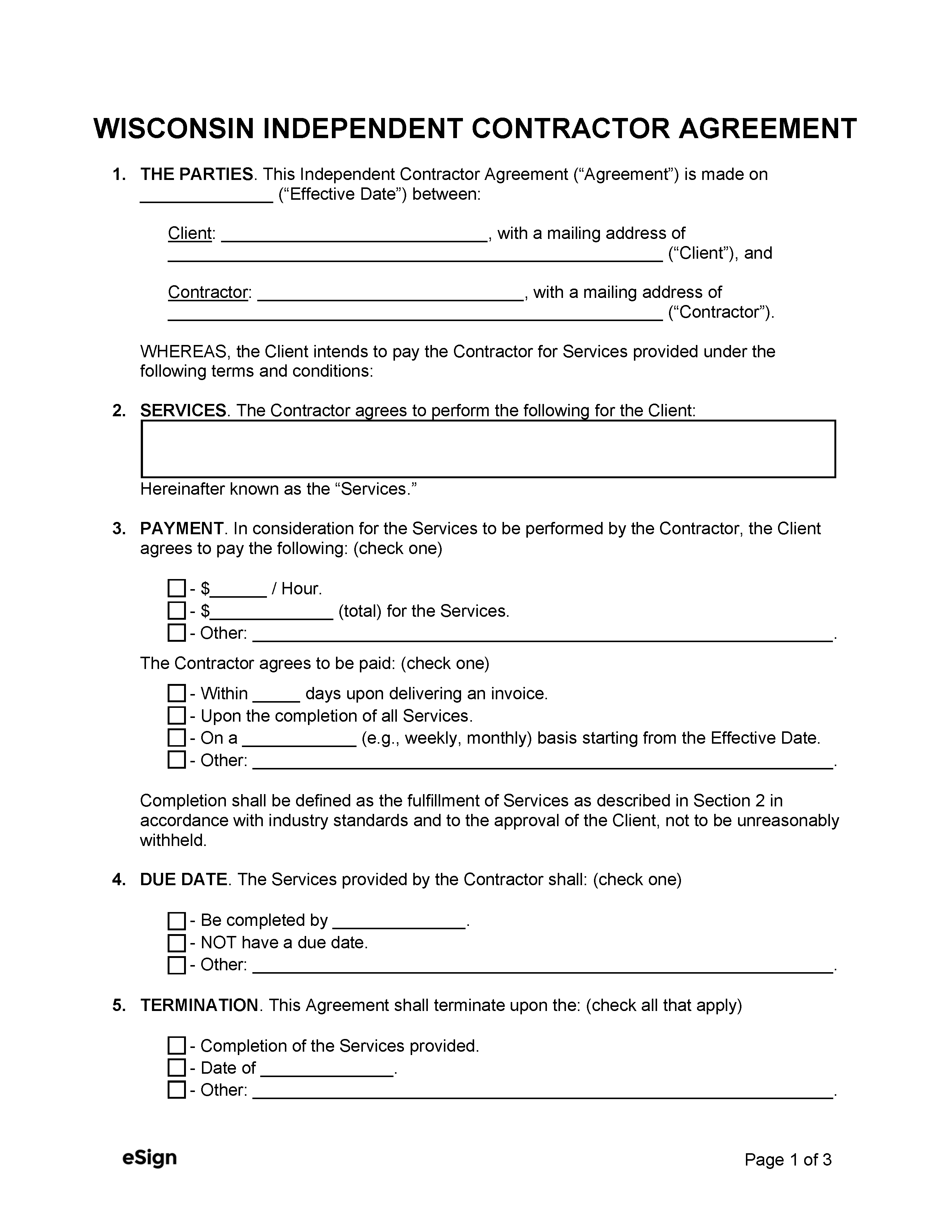 Independent Contractor Agreement – Relays the work a contractor will perform in exchange for payment from their client.
Download: PDF, Word (.docx), OpenDocument
---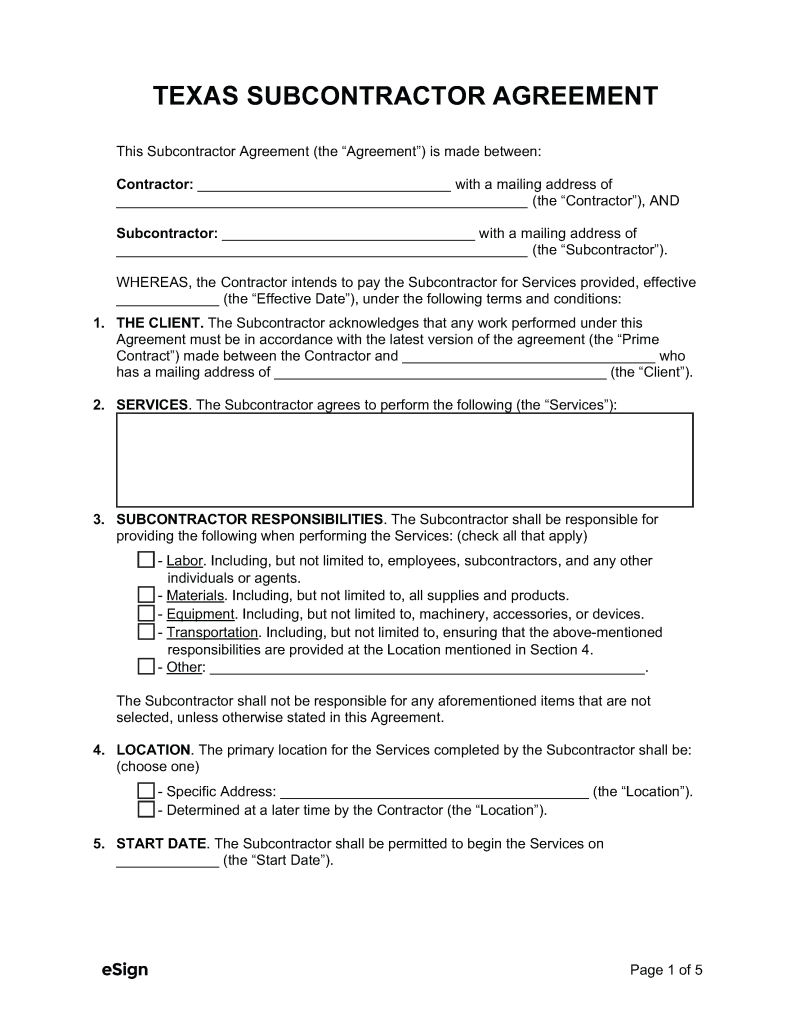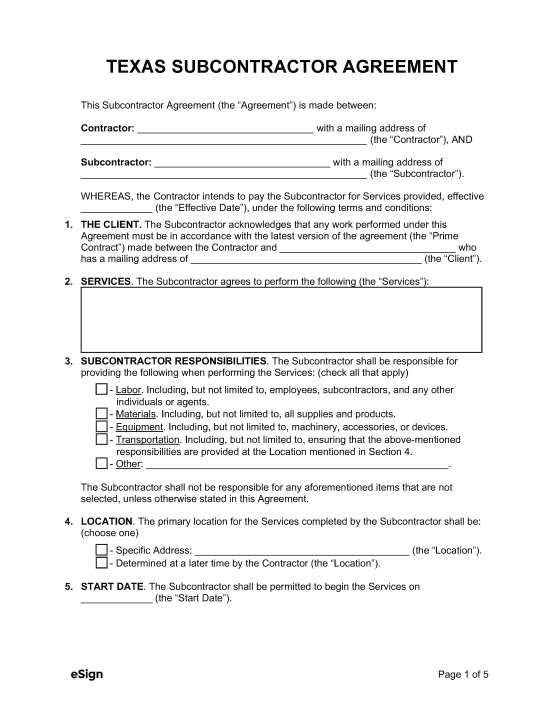 Subcontractor Agreement – Establishes a service arrangement whereby all or a portion of a contract assignment is transferred from a general contractor to a subcontractor.
Download: PDF, Word (.docx), OpenDocument
---
Laws
---
At-Will Employment
Permitted? Yes. Unless indicated otherwise in an employment contract, employees are presumed to be "at-will" and can therefore quit or be fired at any time without cause. However, employers cannot terminate at-will employees for illegal reasons, such as:
---
Employer Resources