The Alaska 7-day notice to quit, also known as "Form CIV-725," is the state-official form used to notify tenants that they are in violation of their lease due to the non-payment of rent. The tenant has the option to either pay the overdue rent or vacate the premises within seven (7) days. Failure to pay rent or leave the rental unit may result in an eviction suit being filed against the tenant.
Laws – AS 34.03.220(b)
---
Related Forms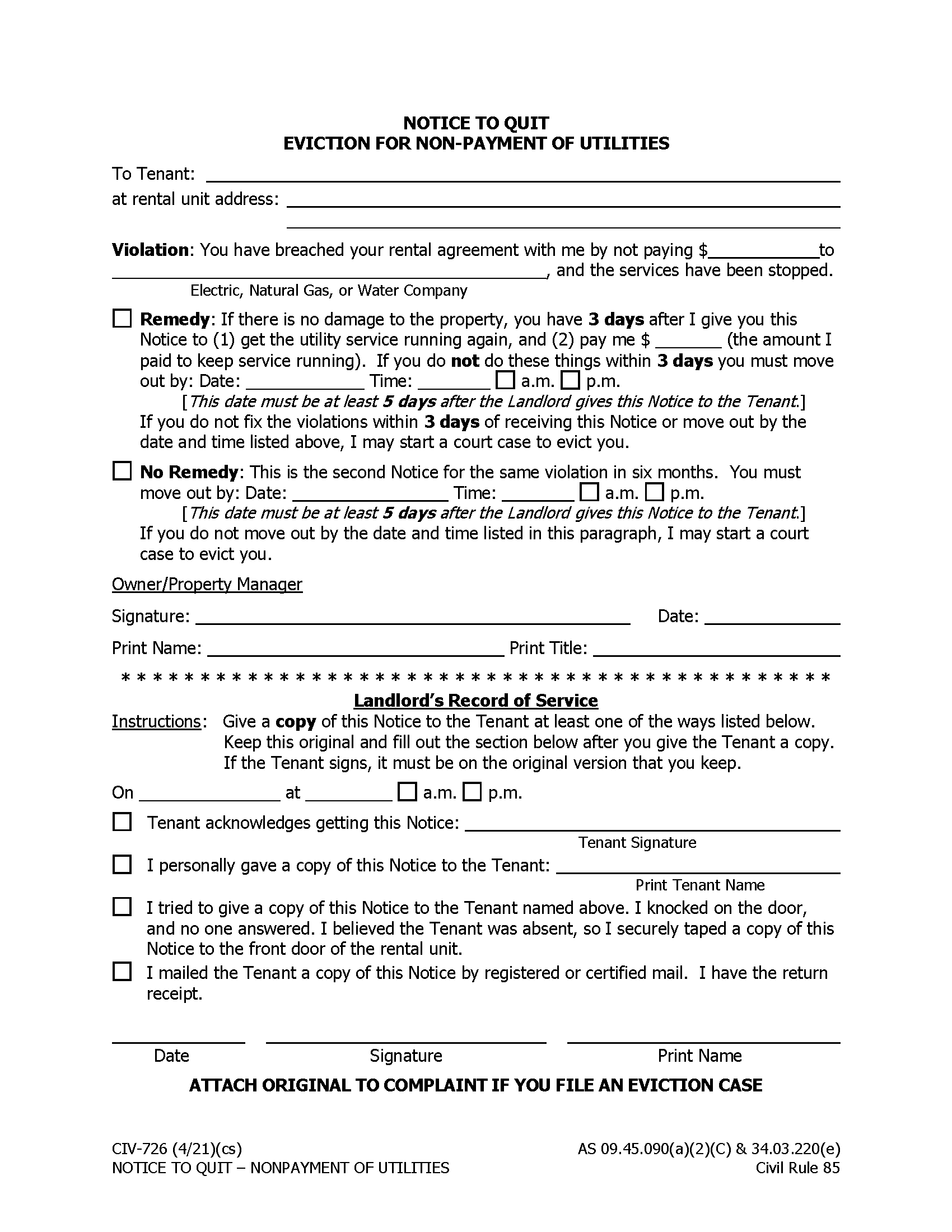 5-Day Notice to Quit for Unpaid Utilities – This notice shall be used if the tenant neglects to pay their utility and service fees. Following delivery by the landlord, the tenant must either pay the overdue amount within three (3) days or vacate within five (5) days.
Download: PDF