The Alaska 3/5-day notice to quit for unpaid utilities is a written notice used to inform a tenant that they have five (5) days to vacate the premises due to outstanding public utility bills. Per Alaska law, upon receiving the notice, the tenant will have three (3) days to remedy the problem so long as the following points have been satisfied:
Reinstate the discontinued utilities;
Pay the landlord any costs related to reinstating the service(s); and
No damage has occurred from the utilities being temporarily halted.
If the tenant does not act in accordance with these guidelines, they will have to vacate the rental unit. Should the tenant fail to pay utility bills a second time within six (6) months from the first violation, the landlord can terminate the lease by providing five (5) days' notice.
Laws – AS 34.03.220(e)
---
Related Forms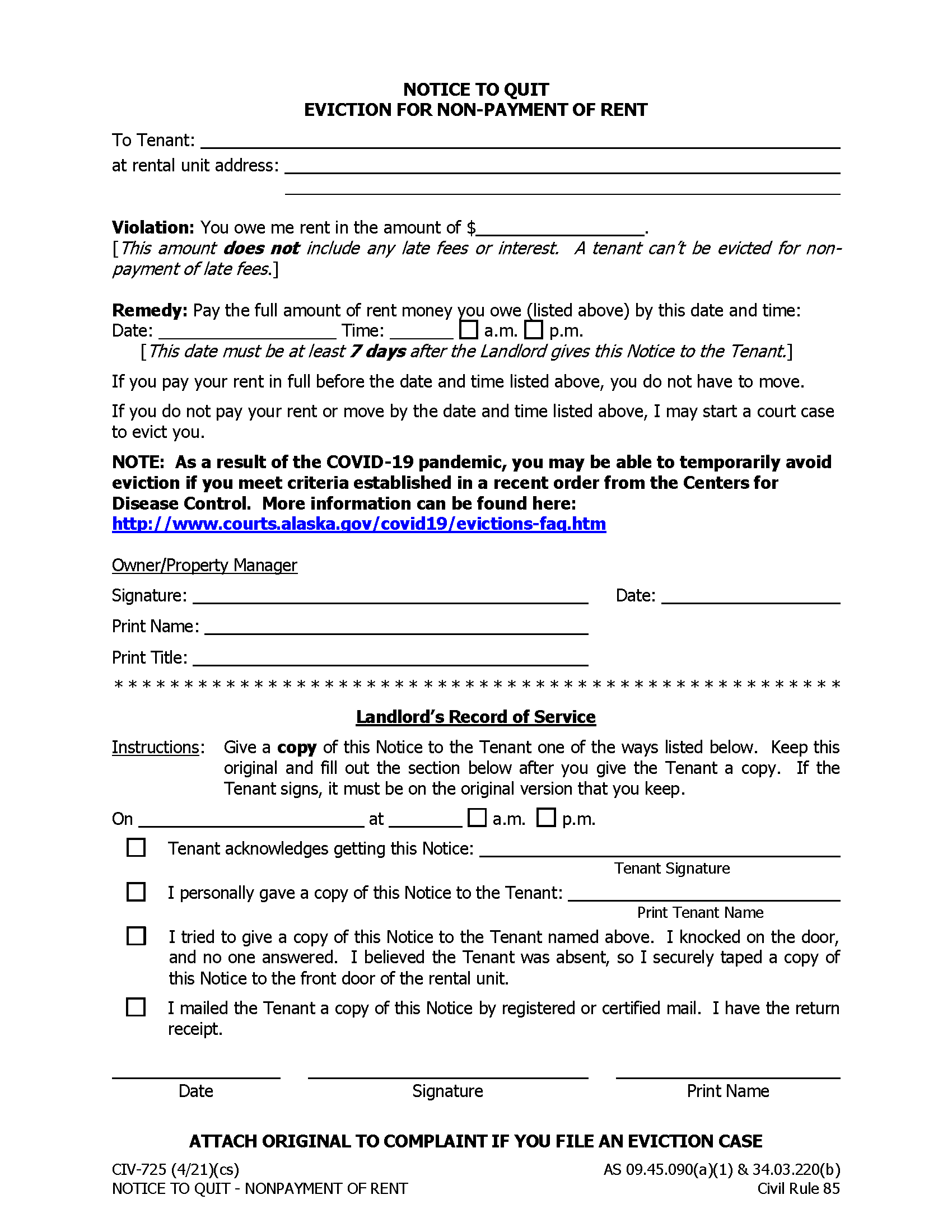 7-Day Notice to Quit for Non-Payment of Rent – For tenants who fail to pay rent, the landlord may issue this notice to inform the individual that they have seven (7) days to pay rent or move from the property.
Download: PDF