A California 3-day notice to quit for incurable non-compliance is a form delivered to a tenant to notify them that they are in violation of their lease and must vacate the property. Unlike a curable non-compliance notice, the violation mentioned in an incurable notice is an act that cannot be remedied by the tenant even if they intend to do so and the lease is terminated immediately. The tenant has three (3) days to leave the premises or risk the landlord filing an eviction suit against them.
Laws – § 1161(4)
Incurable Lease Violations:
Subletting
Committing waste
Committing a nuisance
Using the premises for an unlawful purpose
---
Related Forms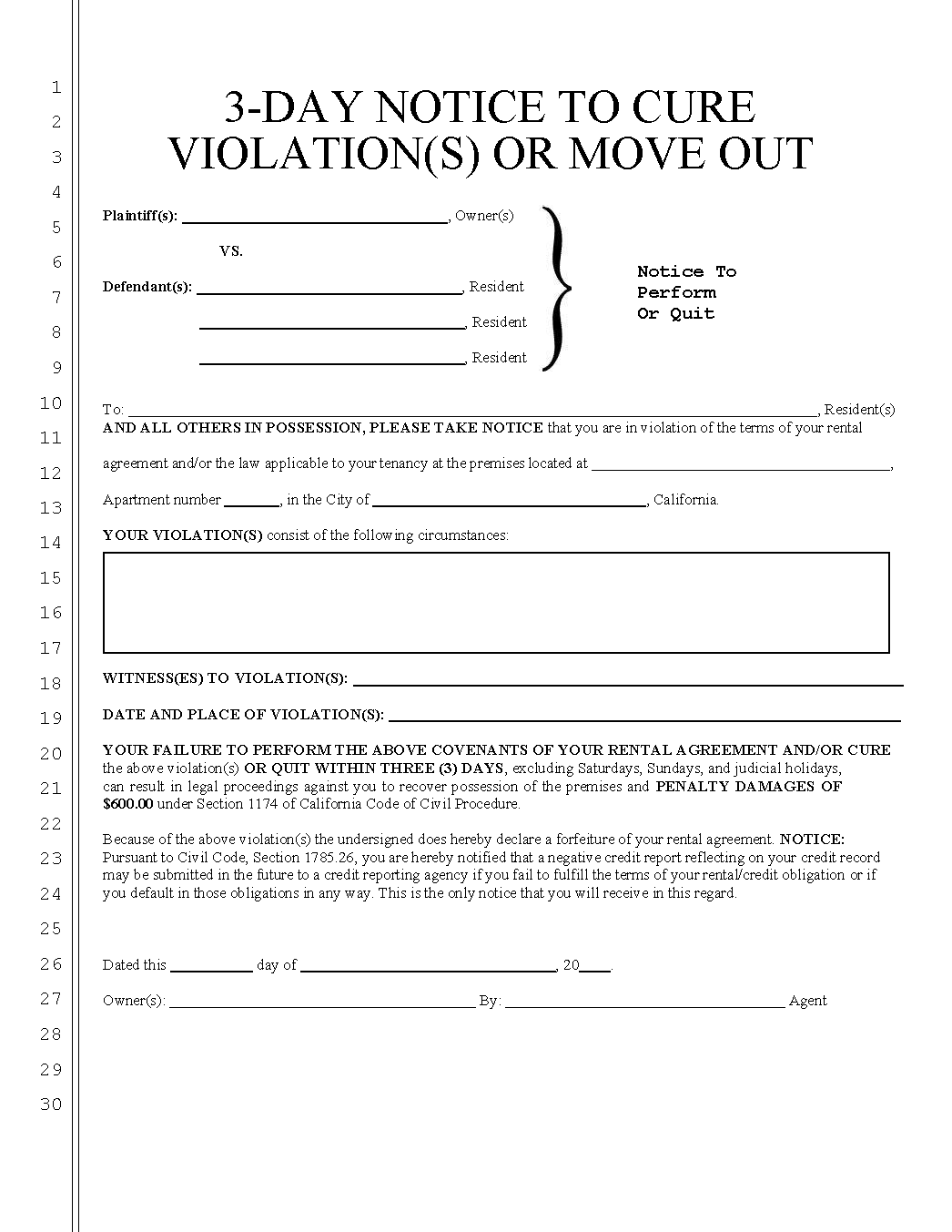 3-Day Notice to Quit for Non-Compliance (Curable) – For general lease violations, the landlord can deliver this notice to the tenant to inform them that they must correct their violations or vacate within three (3) days.
Download: PDF