---
Updated on September 23rd, 2021

A Connecticut 15-day notice to quit is a document notifying a tenant that they have committed a material violation and they must remedy the breach or risk eviction. A 15-day notice is used for violations other than non-payment of rent, conduct considered a serious nuisance, or the sale of illegal substances. This eviction notice gives the tenant fifteen (15) days to cure the violation, at which point the landlord can terminate the rental agreement and serve a 3-Day Notice to Quit.

Failure to correct the issue or vacate the premises after the 3-day notice period will result in an eviction suit being filed by the landlord. If this is the second offense within a six (6) month period, the landlord can skip the 15-day notice and serve a 3-day Notice to Quit.

Laws – § 47a-15

Curable Violations:
Material non-compliance that affects the health and safety of other tenants;
Material non-compliance that affects the condition of the rental unit or surrounding property;
Material non-compliance with the rental agreement; and
Material non-compliance with rules and regulations established by the landlord (in accordance with § 47a-9).
---
Related Forms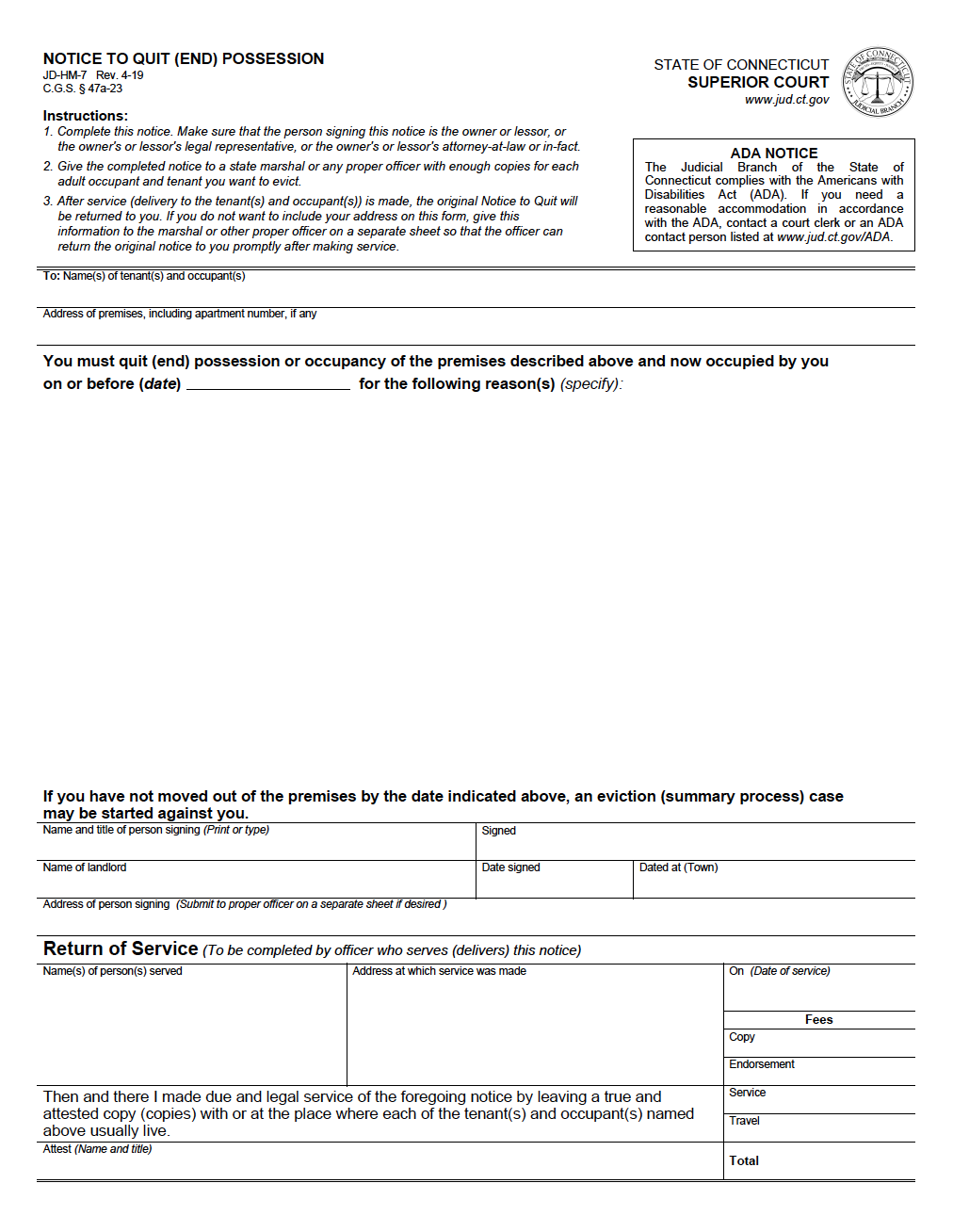 3-Day Notice to Quit for Non-Compliance/Non-Payment – A notice served on tenants who fail to pay rent or commit other violations as stated in § 47a-23(a). The notice grants the tenant three (3) days to vacate without the option to cure (fix) the breach.
Download: PDF