The Tennessee 3-day notice to quit for violent or illegal activity is a notice that terminates a lease with three (3) days' notice that is served on a tenant who has committed an illegal or violent act on the property. This notice should not be served for damage to the property or non-payment but only if the tenant behaves in a way that threatens the safety of the landlord, other tenants, or representatives of the tenants.
For rural counties not governed by the Uniform Residential Landlord and Tenant Act, the notice can also be served on tenants who have engaged in drug-related criminal activity. With that said, for the selling/manufacturing of narcotics or for prostitution on the premises, a landlord in a rural county should use the immediate notice to quit.
Laws – § 66-7-109(d) and § 66-28-517(a)
---
Related Forms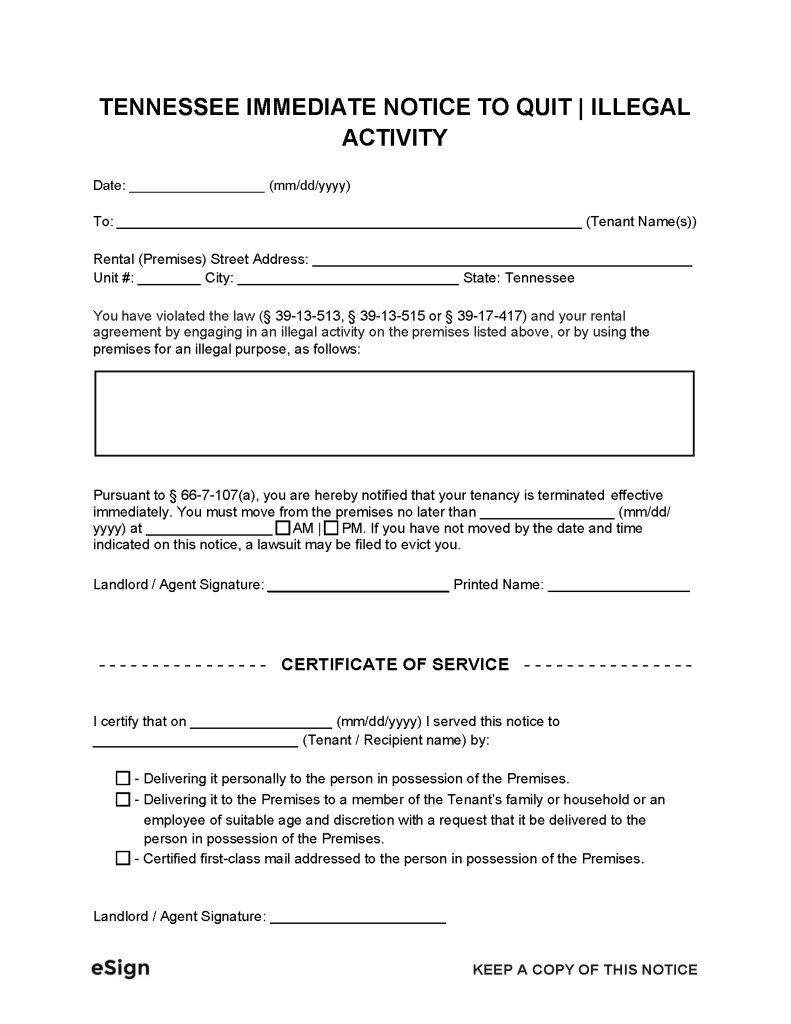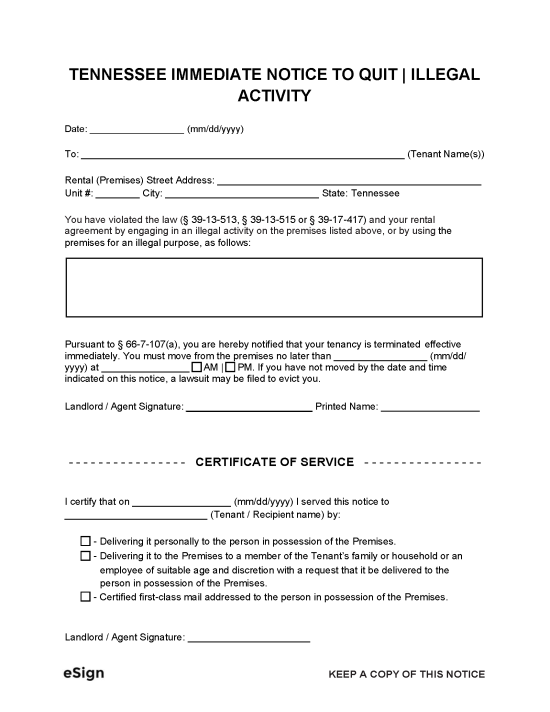 Immediate Notice to Quit for Illegal Activity – Used to evict a tenant immediately following a serious criminal offence such as violence or destruction.
Download: PDF, Word (.docx), OpenDocument