The Tennessee immediate notice to quit is served on tenants in rural communities who have manufactured, sold or delivered narcotics, or who have promoted prostitution on the premises. It provides them with no opportunity to remedy the breach of the law/lease and no time in which to get their affairs in order. In fact, the landlord is not legally obligated to deliver a notice to quit to a tenant in this situation and may do so just to avoid the eviction process in court. It should be noted that this notice applies only to counties that are not governed by the Uniform Residential Landlord and Tenant Act.
Laws – § 66-7-107(a)
Laws defining violations – §§ 39-13-513, 39-13-515 or 39-17-417
---
Related Forms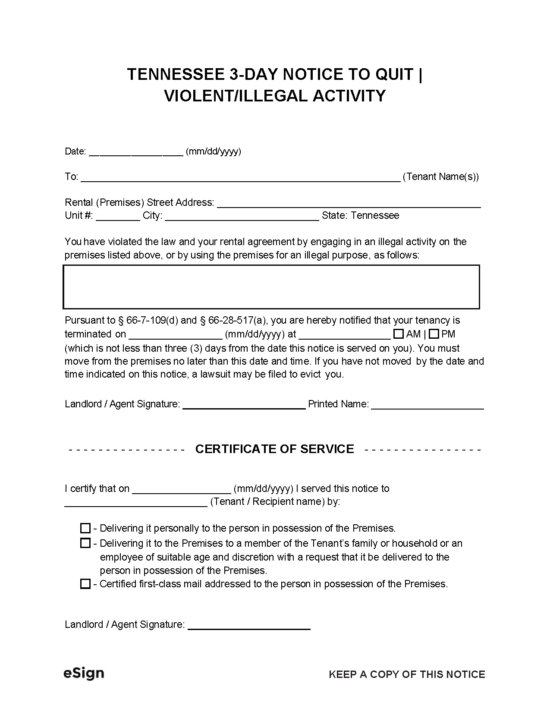 3-Day Notice to Quit for Illegal Activity – This form is used by a landlord to evict a tenant who has committed a violent or other criminal act on the premises.
Download: PDF, Word (.docx), OpenDocument