The Utah 3-day notice to vacate for committing waste is used when a tenant has damaged or is damaging a rental property to communicate that they have three (3) days to move out. If the waste can be defined as a nuisance (§ 78B-6-1101(1)(2)) the 3-day Notice to Quit for Nuisance should be delivered instead. Once the notice has been served on the tenant, they must vacate the premises with all of their belongings or risk an eviction suit being filed against them. There is no opportunity for remedying the situation beyond leaving the premises.
Laws – § 78B-6-802(1)(d)
Related Forms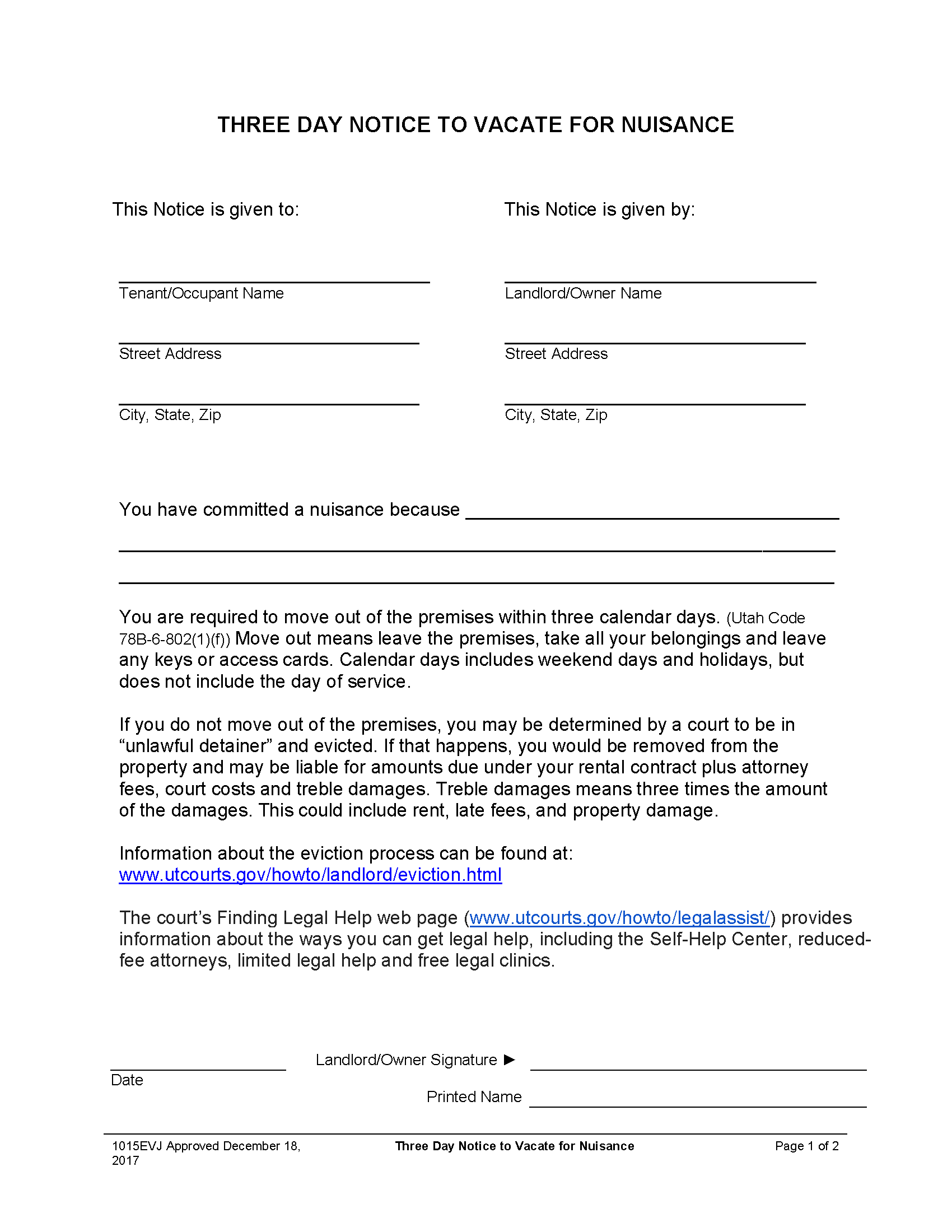 3-Day Notice to Vacate for Nuisance – If the tenant causes a non-criminal nuisance, the landlord may terminate their lease by providing them with three (3) days' notice.
Download: Adobe PDF
Laws: § 78B-6-802(1)(f)
---