The Utah 3-day notice to vacate for a curable non-compliance is a notice that lets a tenant know they have violated their lease agreement and have three (3) days to remedy the violation or quit the premises. As opposed to a 3-Day Notice for Incurable Non-Compliance, the tenant has the opportunity to correct the breach and remain on the lease. Failure to do so within the three (3) day notice period will mean that they are unlawfully detaining the rental property and can be evicted by the landlord.
Laws – § 78B-6-802(1)(h)
---
Related Forms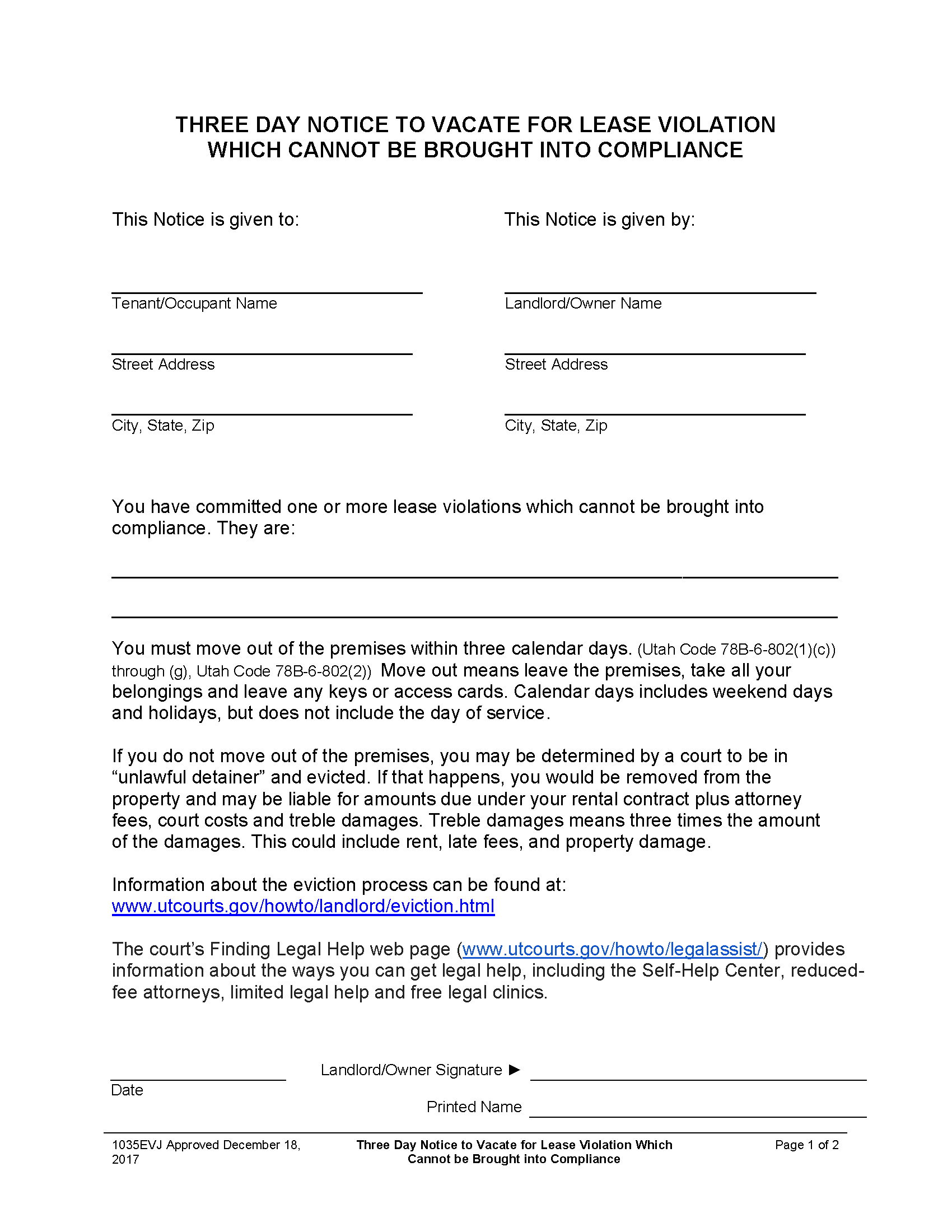 3-Day Notice to Vacate for Incurable Non-Compliance – If the tenant's violation is non-remediable, their lease may be terminated with three (3) days' notice.
Download: PDF