The Wisconsin 14-day notice to quit for non-compliance is an eviction notice that a landlord will give their tenant when they've violated their lease agreement twice within a one (1) year period demanding that they leave the property within the fourteen (14) day notice period. A property owner or manager can serve this notice if the tenant has damaged the property, caused a material violation, or otherwise failed to comply with the terms of their lease agreement. If it's the tenant's first offense, the landlord should serve a 5-day notice to quit, and they will be allowed to cure the violation. This fourteen (14) day notice is used only on the second offense, and it gives no opportunity for recourse.
Laws – § 704.17(2)(b)
---
Related Forms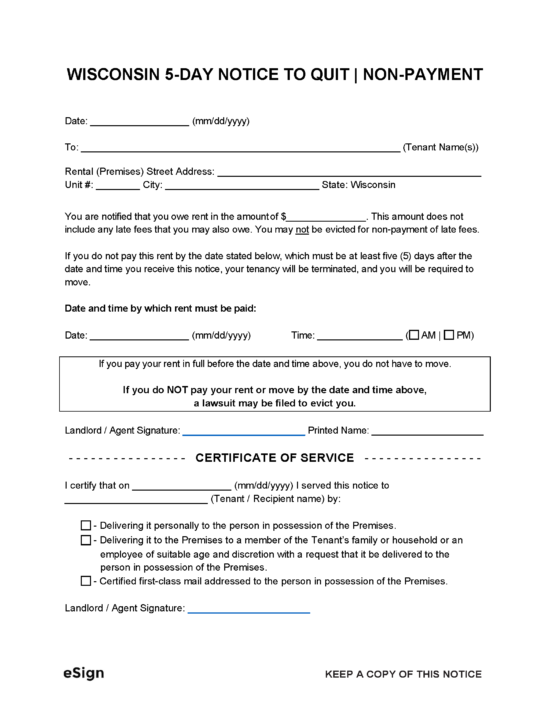 5-Day Notice to Quit for Non-Compliance – The landlord will use this form when it is the tenant's first violation for violating the lease agreement; it gives the tenant the opportunity to cure the violation within (5) days before the tenancy is terminated.
Download: PDF, Word (.docx), OpenDocument