The Wisconsin 5-day notice to quit for non-compliance is an eviction notice that is delivered by a landlord to a tenant who has damaged the rental property or otherwise violated their lease in order to inform them that if they do not remedy the situation within five (5) days, they will have their tenancy terminated. The tenant will be required to respond to this notice with a written letter detailing why they believe they have not violated their agreement, or with the steps they took to repair the damage or fix the problem.
If the tenant does not fix the breach, or the landlord does not believe that what they did was sufficient, the landlord can file an eviction suit in court. This is the first notice served for non-compliance; tenants who have violated their lease twice should be served with a 14-day notice to quit which does not give the opportunity to cure the violation.
Laws – § 704.17(2)(b)
---
Related Forms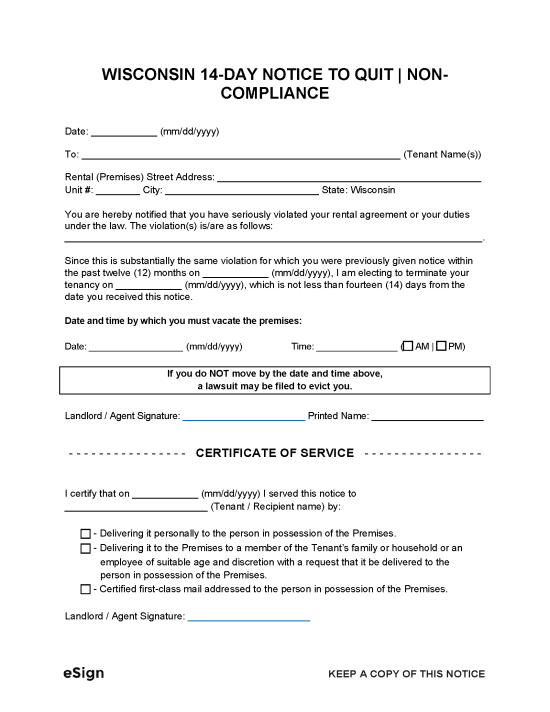 14-Day Notice to Quit for Non-Compliance – The landlord will use this form when it is the tenant's second violation within a twelve-month period for violating the lease agreement; it does not give the tenant the opportunity to cure the violation.
Download: PDF, Word (.docx), OpenDocument