The Wisconsin 5-day notice to quit for non-payment is the first notice that a landlord will serve on a tenant who is late on their rent to provide them with five (5) days in which to pay the total of the amount owed or quit the premises. The tenant can prevent the tenancy termination by paying the installment plus any late fees (as defined in the rental agreement) before the notice period is up.
This notice is only applicable once a year; if a tenant is late on their rent a second time in twelve (12) months, the landlord is able to serve on them a Wisconsin 14-day notice to quit which does not give the opportunity to cure the violation. If the notice period expires, and the tenant remains on the property, the landlord can file an eviction action in small claims court to have the tenant removed by court order.
Laws – § 704.17(2)(a)
---
Related Forms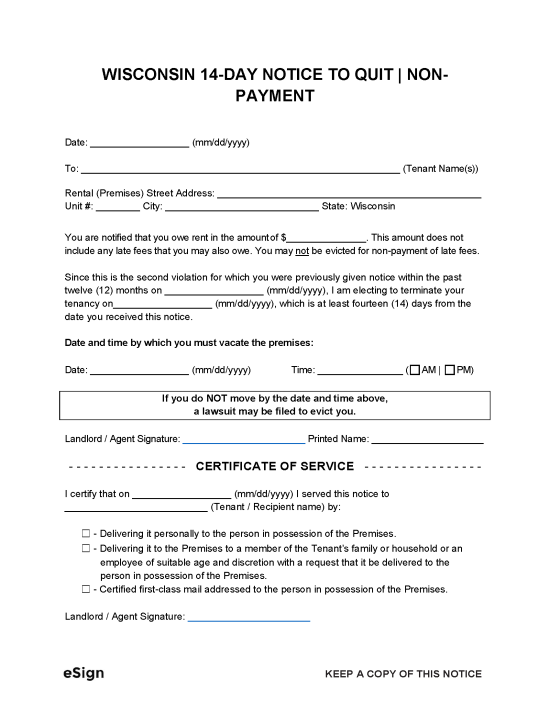 14-Day Notice to Quit for Non-Payment – The landlord will use this form when it is the tenant's second violation within a one (1) year period; it does not give the tenant the opportunity to cure the violation.
Download: PDF, Word (.docx), OpenDocument