The Wisconsin 14-day notice to quit for non-payment is a notice that a landlord will serve tenants who have failed to pay rent on time twice within a year to communicate that they must vacate the property within fourteen (14) days or face an eviction suit in court. Landlords are legally required to serve the tenant with a 5-day notice to pay or quit if it's their first (1st) infraction. The 5-day notice gives the resident the chance to remain on the premises by settling the debt. The 14-day notice is incurable, and the tenant will not be able to remedy the issue by paying the landlord, even if they deliver the entirety of the balance with late fees.
Laws – § 704.17(2)(a)
---
Related Forms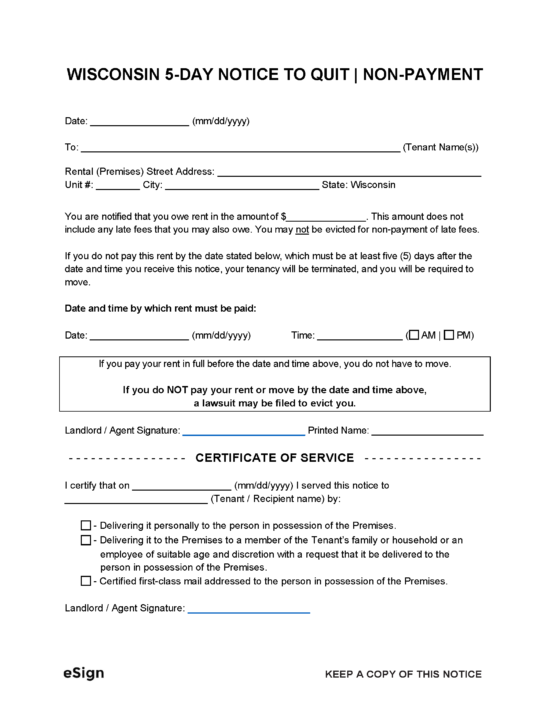 5-Day Notice to Quit for Non-Payment – The landlord will use this form when it is the tenant's first violation for failure to pay rent on time; it gives the tenant the opportunity to cure the violation.
Download: PDF, Word (.docx), OpenDocument