An Iowa real estate listing agreement is a binding contract that enables a property owner to appoint a broker to act on their behalf in the marketing and sale of their property. Under the listing terms, brokers are granted a limited time frame, known as the "listing period," in which they can advertise the property, consider purchase offers, and use their best efforts to find a fitting buyer.
Iowa statutes require that each listing agreement properly identify the real estate being sold and include the selling price, the broker's commission, an expiration date, and the signatures of all those involved in the transaction. Once complete, the broker must deliver a copy of the written contract to the property owner at the earliest practical opportunity.
Laws – 193E—11.1
Dual Agency (193E—12.5) – Iowa permits dual agency representation if both the buyer and seller consent to the relationship in writing.
Purchase Agreement – A contract used to communicate the terms of an offer to buy real estate. Upon receiving the contract, the seller can reject the offer, accept it as initially presented, or renegotiate the terms with a counteroffer.
Realtor Version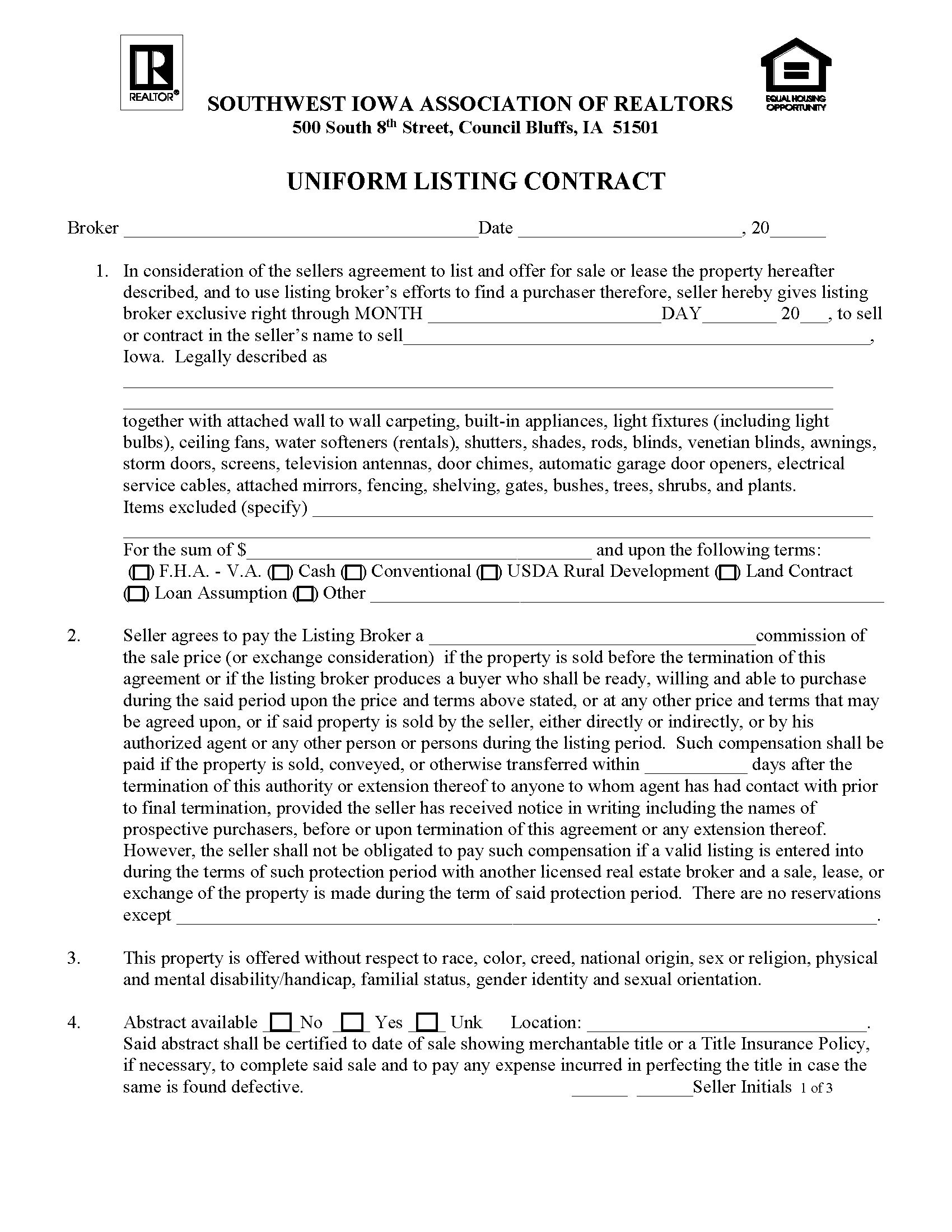 Iowa Uniform Listing Contract – This listing agreement was made available by the Southwest Iowa Association of Realtors® in 2011.  Once signed, the designated broker receives permission to offer and sell real estate on behalf of the property owner.
Download: PDF
---
Disclosures / Waivers (3)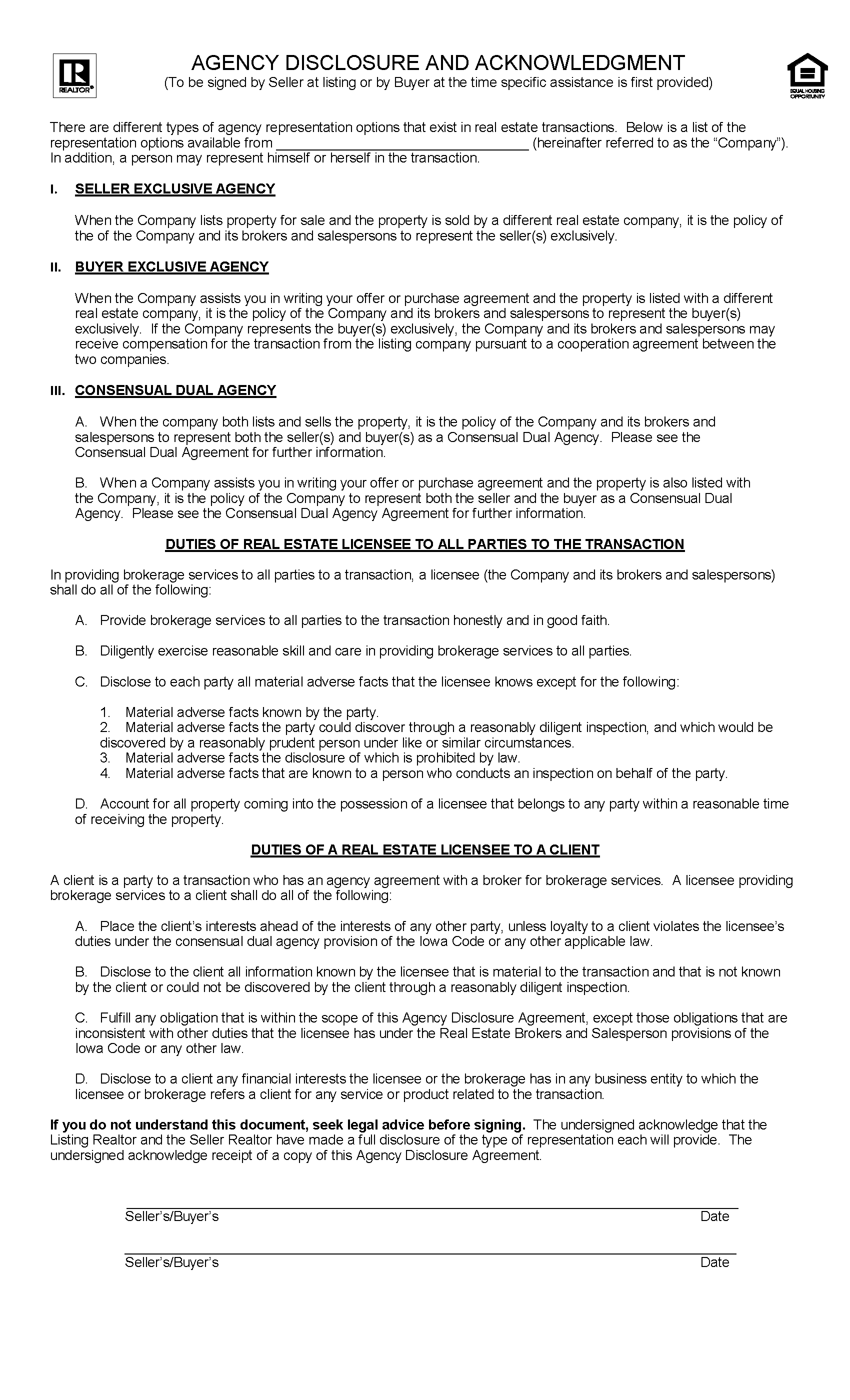 Agency Disclosure and Acknowledgment (193E—12.2(3)) – Licensees are obligated to disclose to their clients the parties they represent in the transaction. This disclosure shall be made in writing and acknowledged by the seller with their signature.
Download: PDF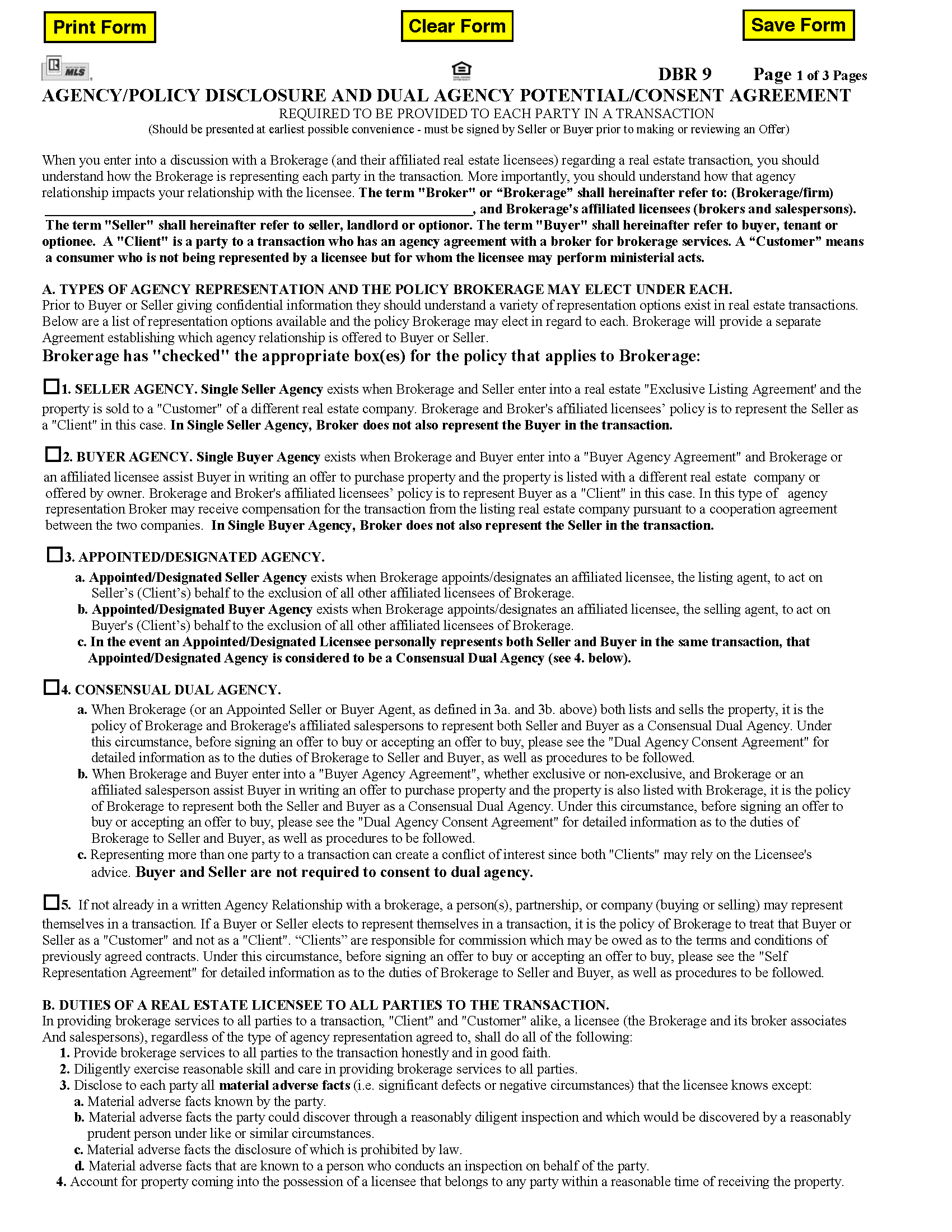 Dual Agency Consent Agreement (193E—12.5) – Before a licensee may engage in dual agent activity, the buyer and seller must review and sign a dual agency consent agreement to indicate their compliance with dual agency representation.
Download: PDF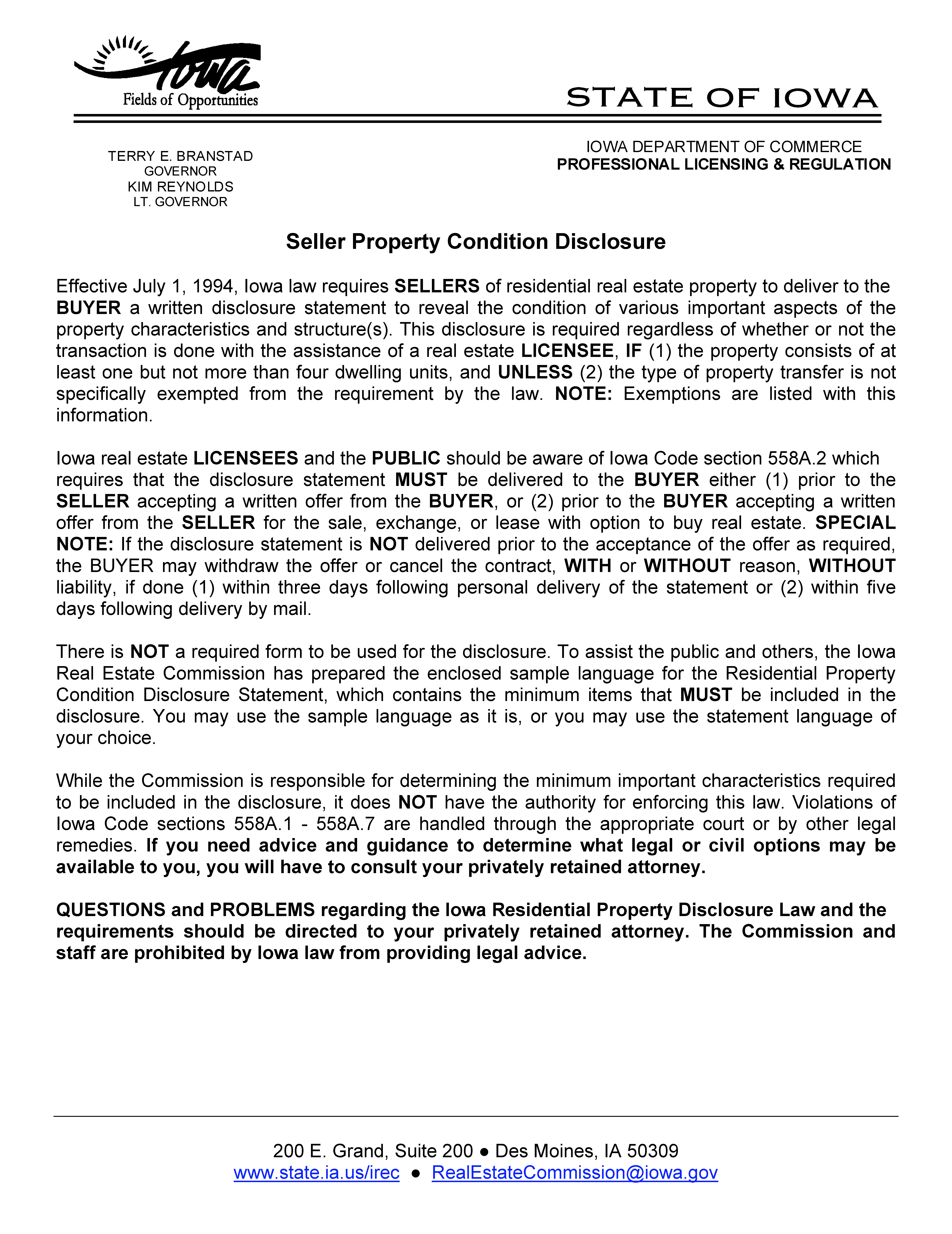 Property Disclosure Statement (§ 558A.2 & § 558A.4) – The property seller or the seller's agent must provide prospective buyers with a written disclosure that describes the material condition of the property. Included with this disclosure should be the Radon Fact Sheet, which contains important information about radon gas and radon testing.
Download: PDF