---
Updated on April 3rd, 2023

The Iowa residential purchase and sale agreement is a real estate contract used by a buyer and seller to establish a binding arrangement for the transfer of residential property. After expressing an interest in purchasing, the buyer will input the conditions of their offer into the contract and present the document to the seller for review. At this point, the seller must consider whether they're satisfied with the proposed closing date, purchase price, contingencies, and all other features of the buyer's written offer.

If the seller rejects the proposal, they will be within their rights to modify the contract terms and return the agreement to the buyer with their counteroffer. Only when the buyer and seller sign off on all terms and conditions will the agreement become final.
Realtor Versions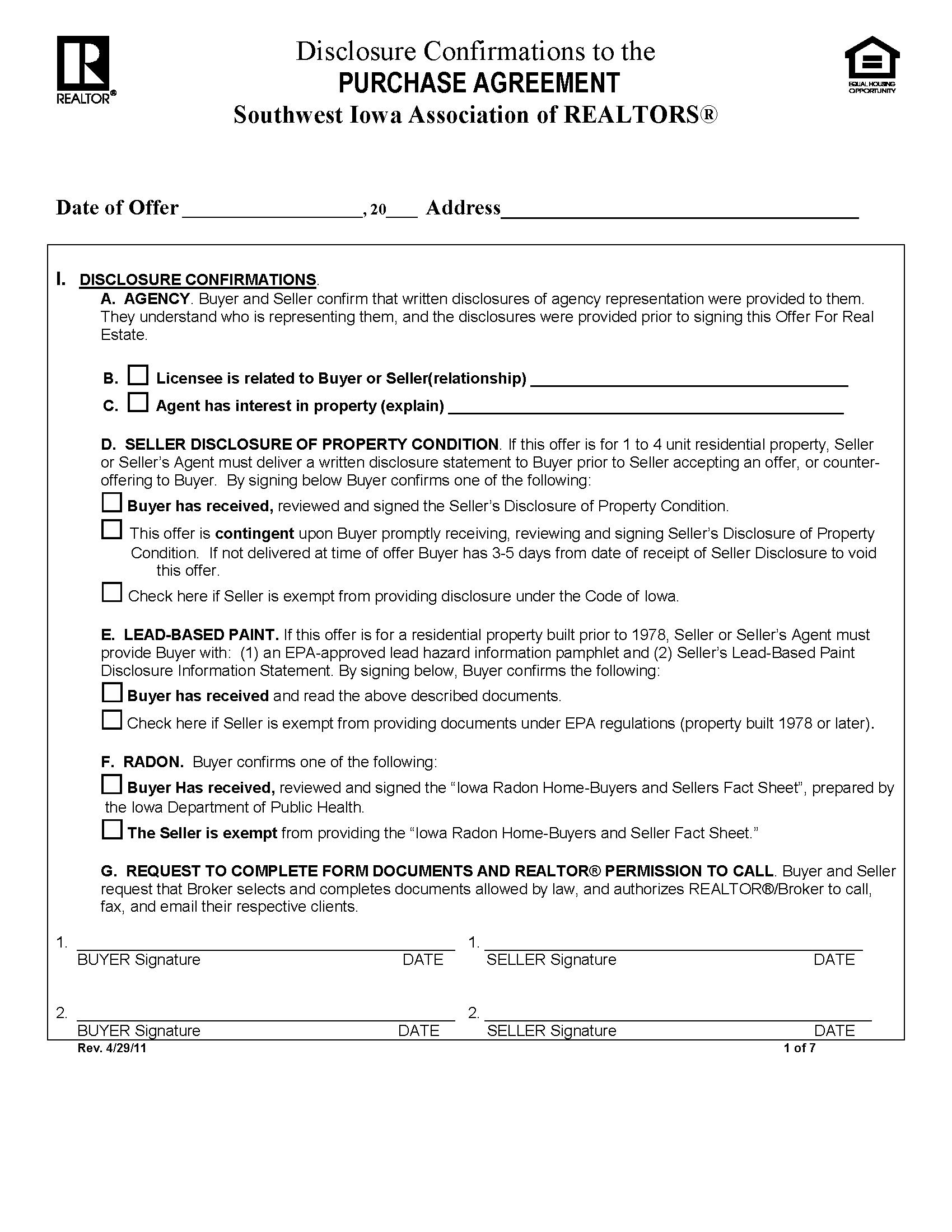 Purchase Agreement – A standard residential purchase agreement designed by the Southwest Iowa Association of REALTORS®. This form includes a confirmation document that verifies the delivery and acceptance of state-required property disclosures.
Download: PDF
---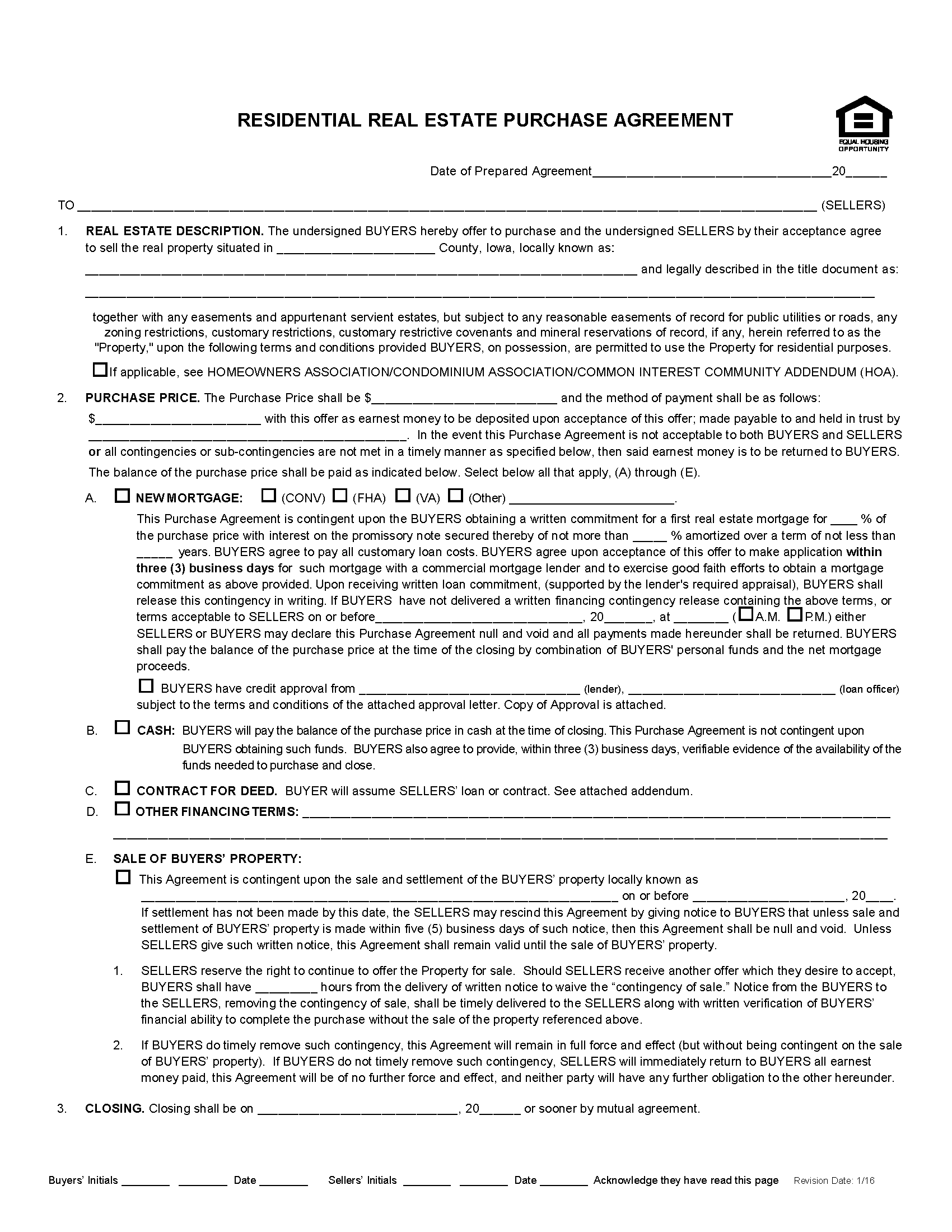 Residential Real Estate Purchase Agreement – This document has been designed by Equal Housing Opportunity and is used to define terms for the sale of residential real estate.
Download: PDF
---
Required Disclosures (2)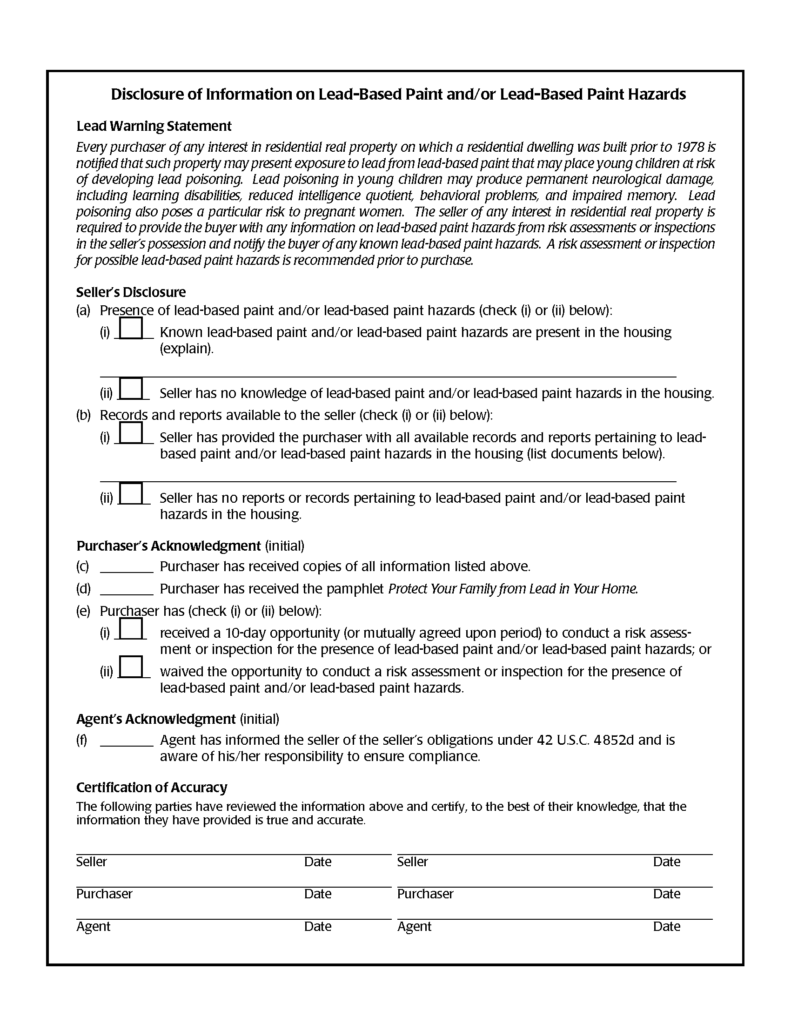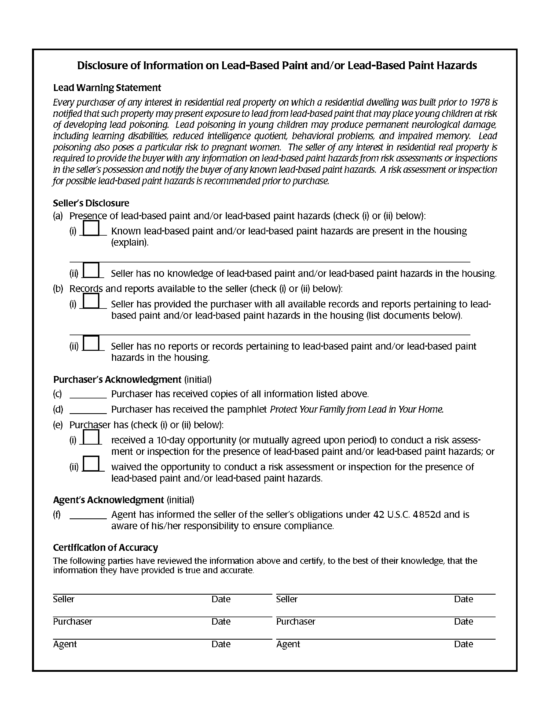 Lead-Based Paint – Sellers of residential property built before 1978 are required to give prospective buyers documentation regarding the dangers of lead paint and a report that discloses whether lead paint is present on the property.
Download: PDF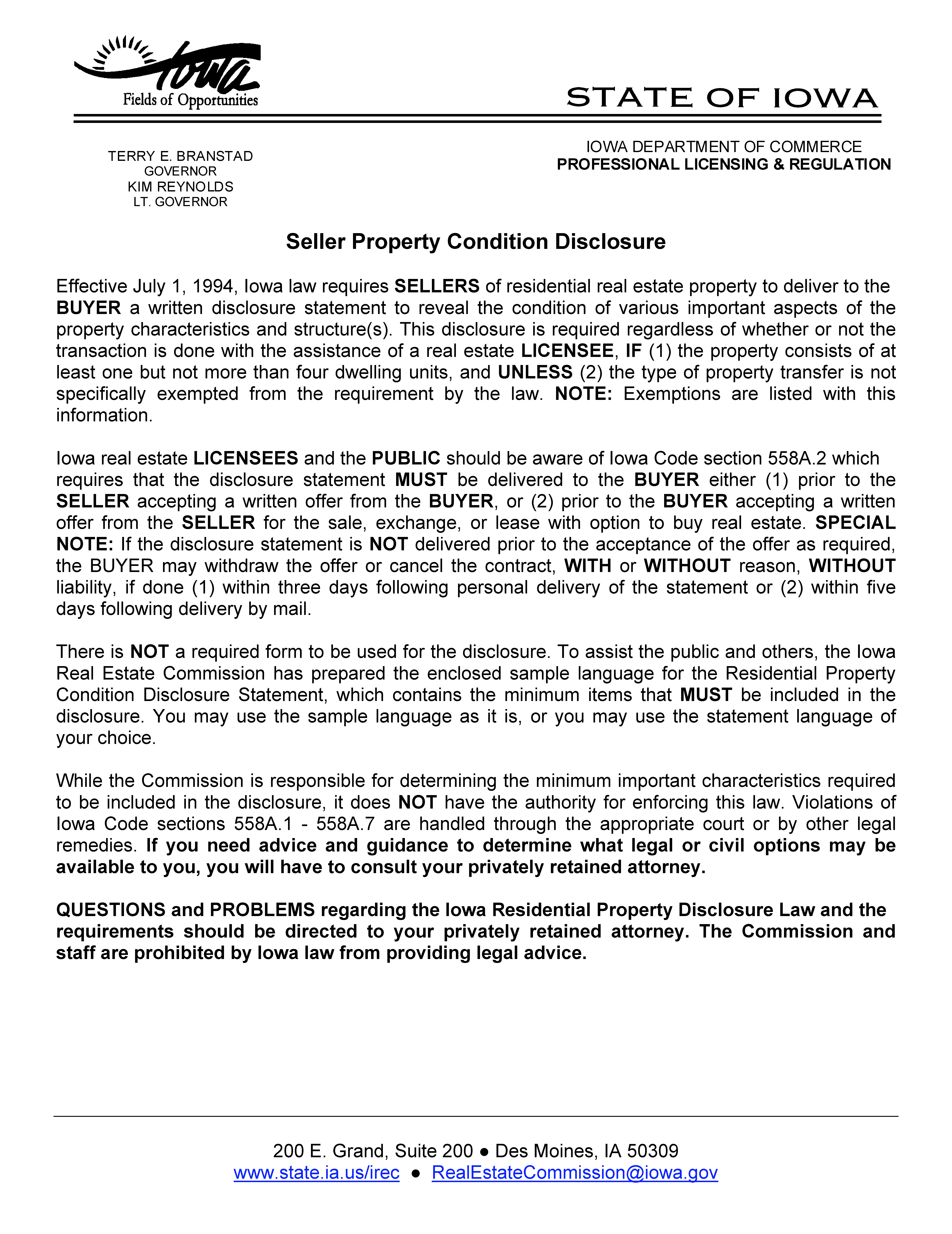 Property Disclosure Statement (§ 558A.2 & § 558A.4) – Before the seller makes or accepts a written offer to transfer ownership of their property, they must provide the buyer with a written statement disclosing the material condition of the property's features and structure. Attached to this disclosure statement, or provided separately, should be the Radon Fact Sheet issued by the Iowa Department of Public Health.
Download: PDF