A Louisiana real estate listing agreement is a legal document that authorizes a real estate agent's representation of a client in the selling of their property. By entering into a listing agreement, the agent is granted the responsibility of handling all matters related to the marketing, negotiating, and selling of the property described on the form.
The property owner will state on the form their preferences concerning sale commission, the scope of the agent's powers, and the period of time the agreement will remain in effect. If consented to by the property owner and interested buying party, the agent may also provide dual representation.
Laws – § 3892
Dual agency (§ 3897)
Purchase agreement – Prospective homebuyers may use this form to acquire residential property title rights in Louisiana.
LREC Version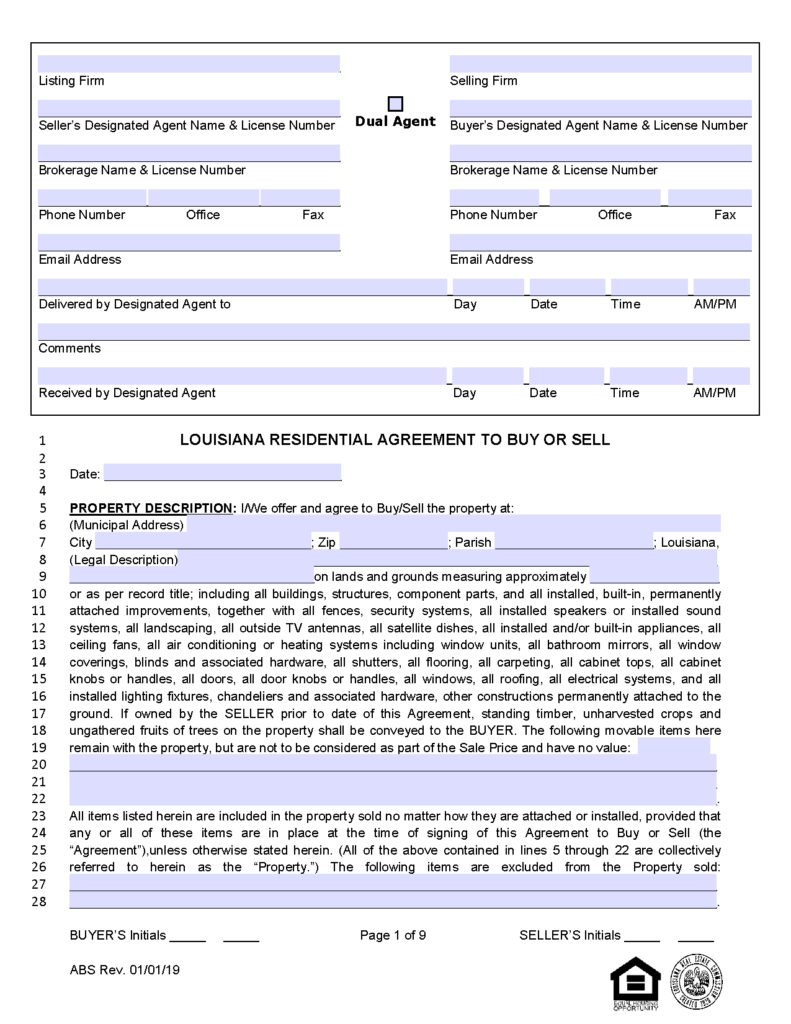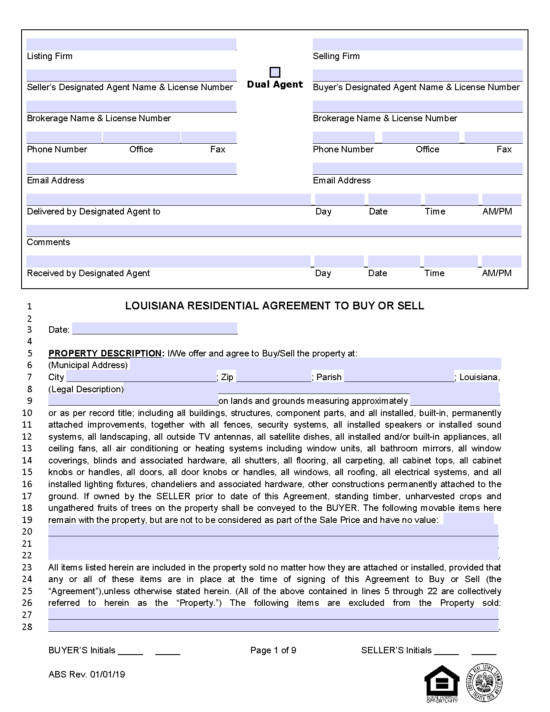 Louisiana Residential Agreement to Buy or Sell – Provided by the Louisiana Real Estate Commission, this form allows individuals licensed by the LREC to represent a buyer and/or seller in the transaction of residential property.
Download: PDF
---
Realtors Version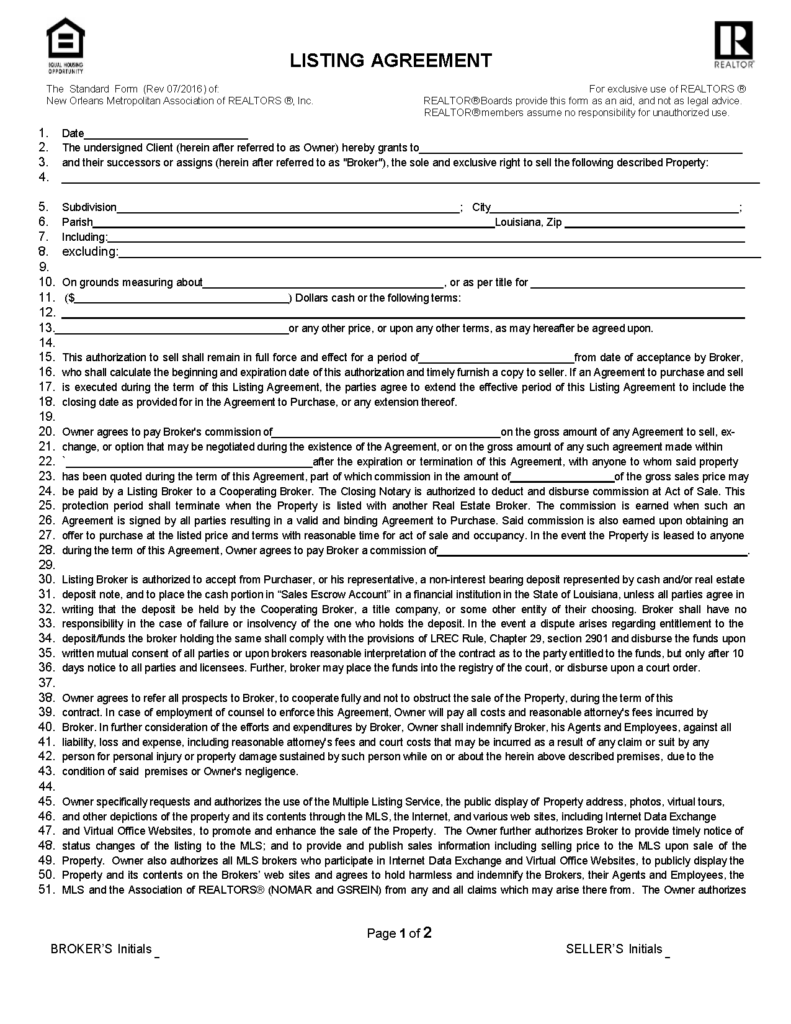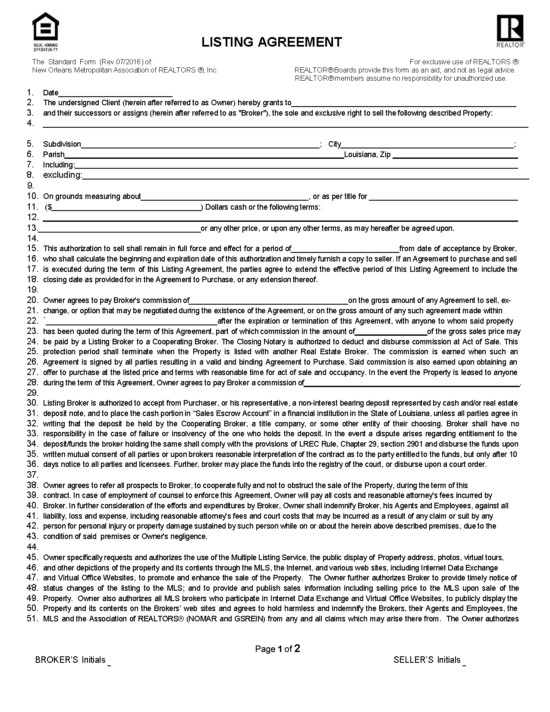 New Orleans Metropolitan Association of Realtors Listing Agreement  – This form created by the New Orleans Metropolitan Association of Realtors authorizes real estate brokers to sell residential real estate on the property owner's behalf.
Download: PDF
---
Disclosures / Waivers (3)

Agency Disclosure Notice (Admin. Code § 3703) – The licensee is required to provide the buyer and seller of a residential property transaction with the most current versions of the Agency Disclosure Informational Pamphlet or the Agency Disclosure Form and ensure that the recipients sign and date the pamphlet or form.
Download: PDF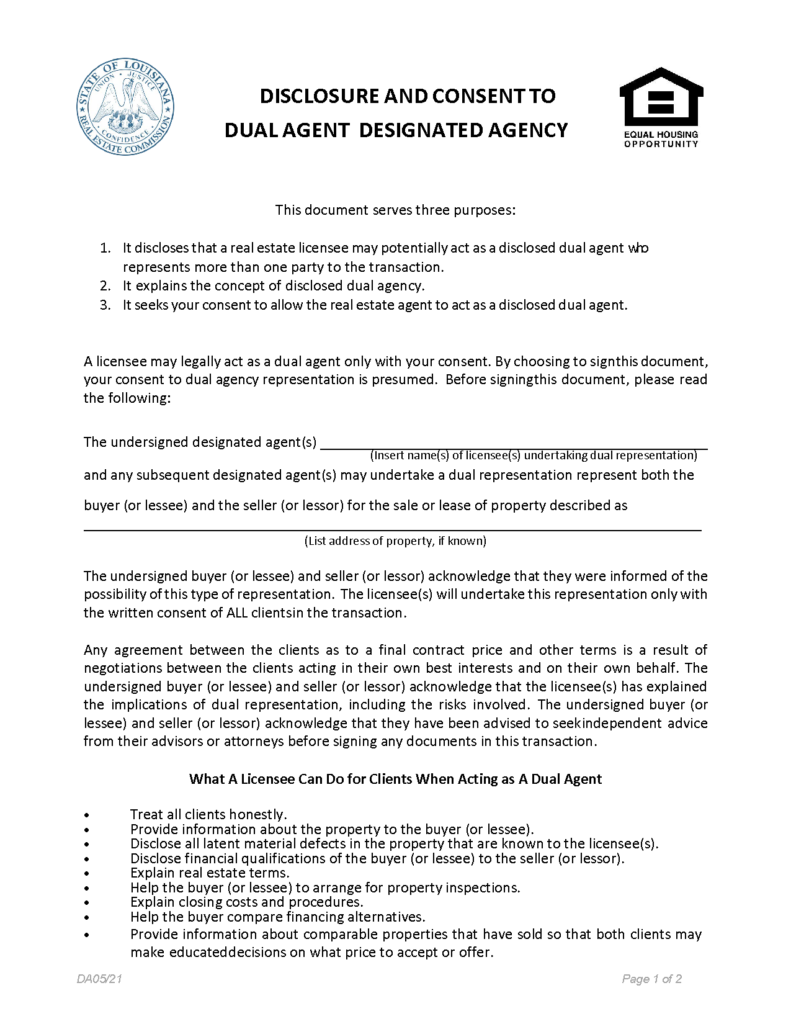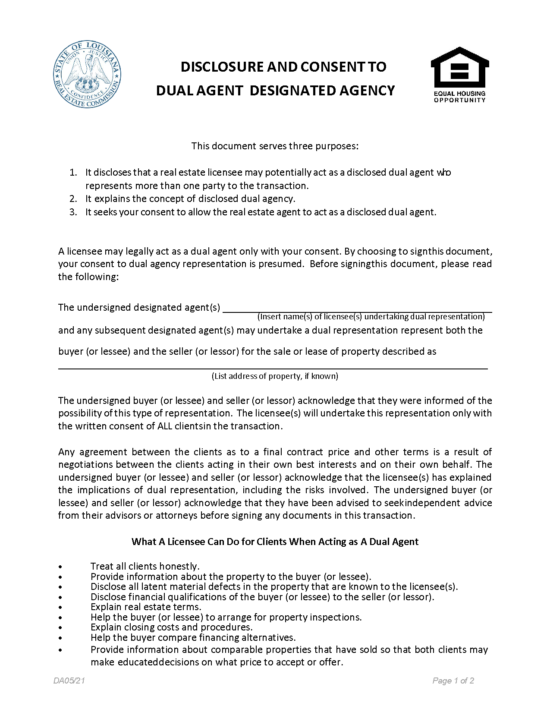 Dual Agency Disclosure Form (Admin. Code § 3705, § 3897) – A licensee may represent both the buyer and seller provided both parties complete and sign the Dual Agency Disclosure form. This allows the licensee to act on their behalf and relay non-confidential information between the buyer and seller.
Download: PDF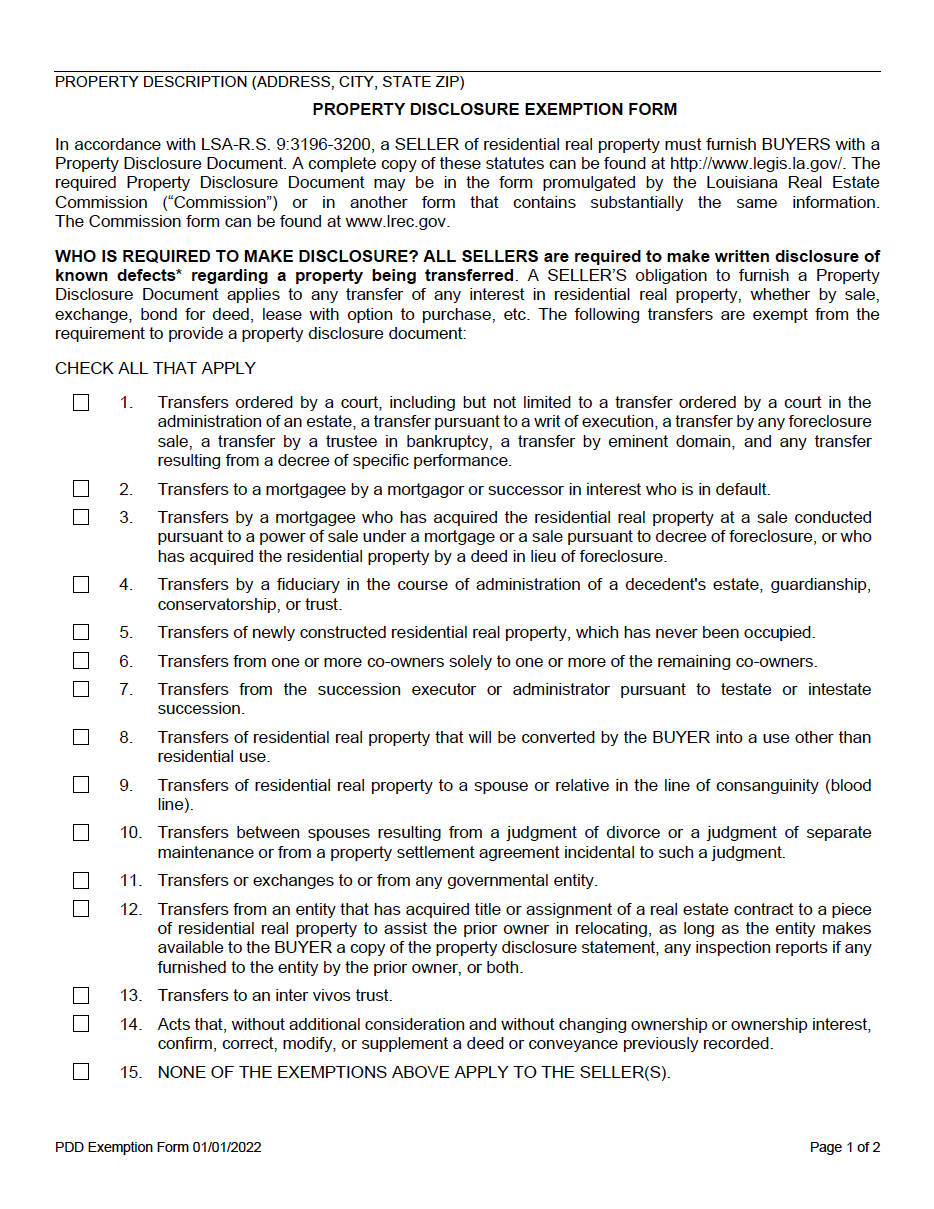 Property Disclosure Statement (§ 9:3198) – Pursuant to Louisiana state law, all material defects that may lower the value of a home must be disclosed via a written statement during the sale of a residential property.
Download: PDF