A North Carolina real estate listing agreement is used when a property owner hires a real estate agent to list and sell their real property. The document will provide the legal description of the property, any personal property the owner wishes to include as part of the sale, and if the agent will have exclusive rights to sell the property.
The agent's commission will also be outlined in the agreement and is typically a commission of the sale, but it also may be a flat rate. When the property sells, the commission may be shared with the buyer's agent when applicable. 
Dual Agency (21 NC Admin Code 58A .0104(j)) – The state of North Carolina allows for dual agency as long as written consent is provided by both buyer and seller.
Purchase Agreement – A potential buyer may use this document to bid on a seller's property. Should the seller accept the bid and terms laid out in the agreement, both parties may sign and the property will transfer ownership.
Realtor Version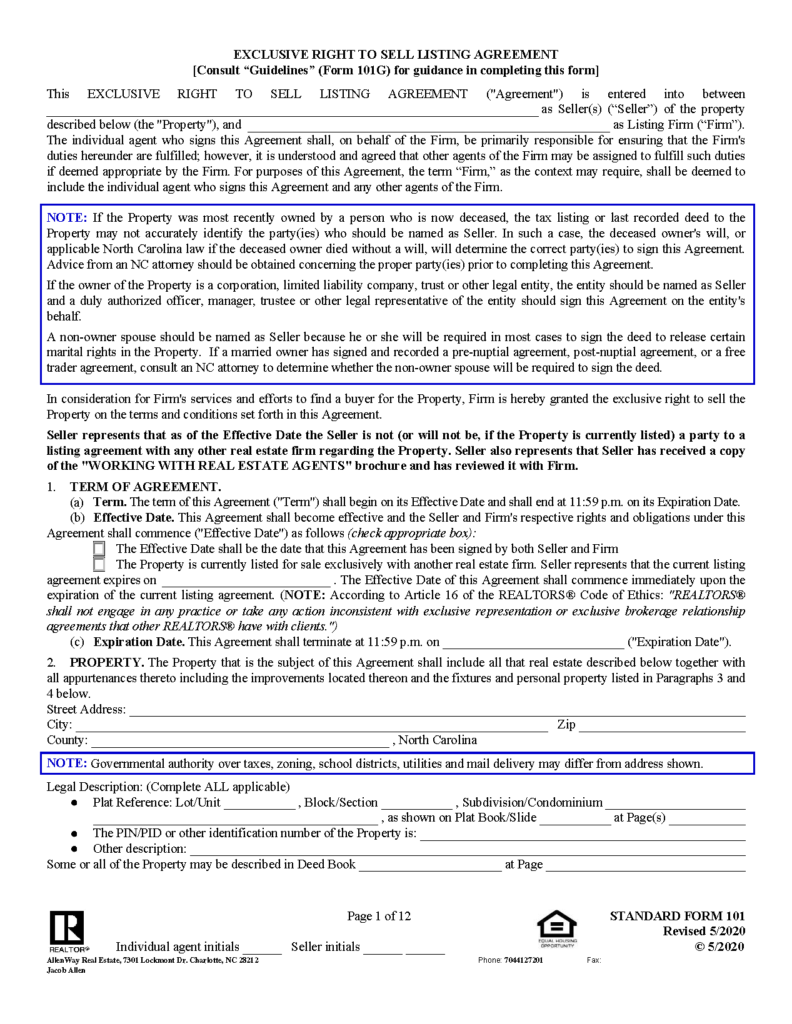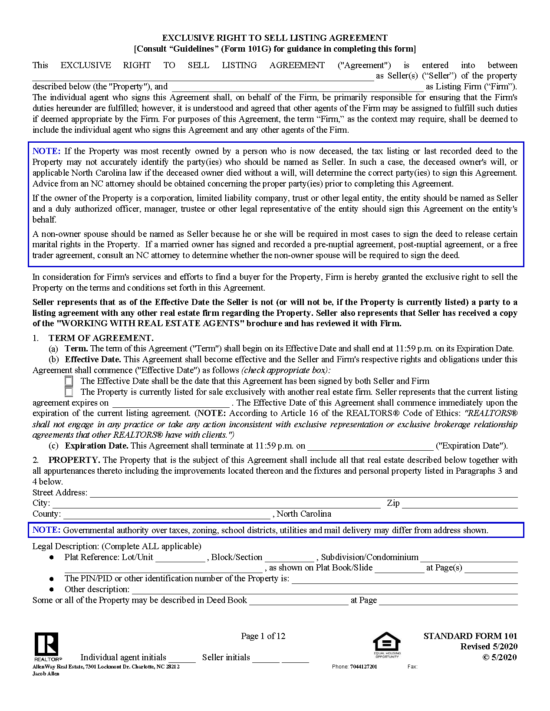 North Carolina Exclusive Rights to Sell Listing Agreement – Created by the North Carolina Association of REALTORS®, this form may be used by agents to obtain the right to list a seller's property.

Download: PDF
---
Disclosures / Waivers (3)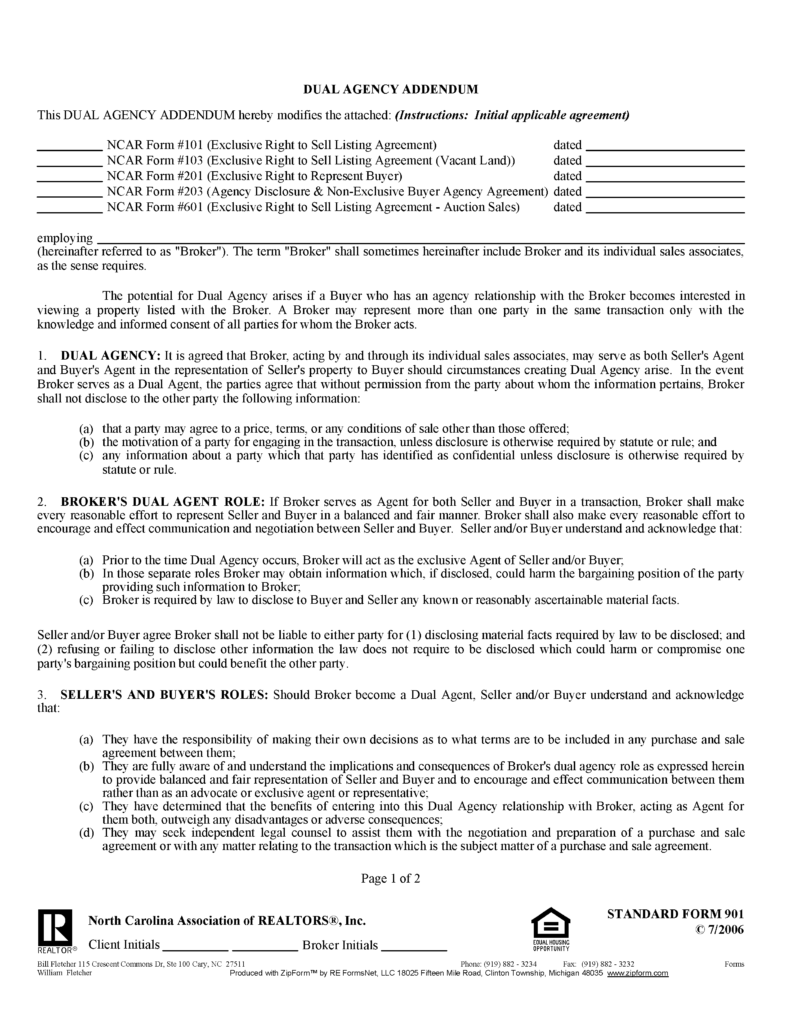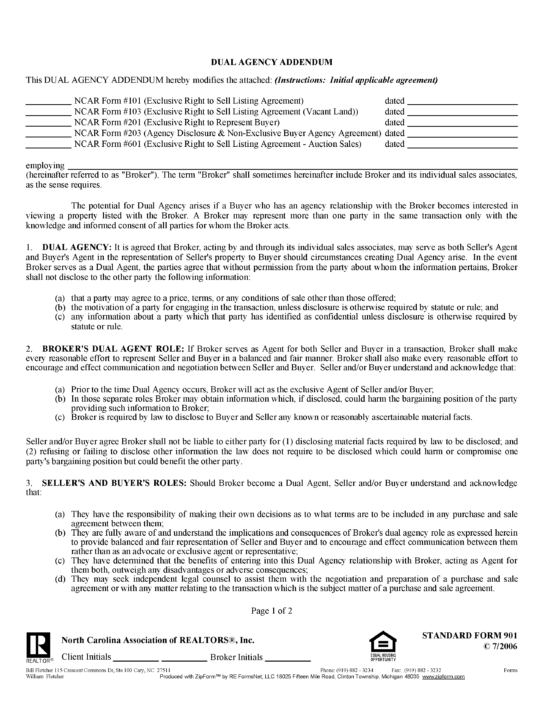 Dual Agency Addendum (21 NC Admin Code 58A .0104(j)) – Both buyer and seller must provide written consent if an agent wishes to represent them both in a real estate transaction.
Download: PDF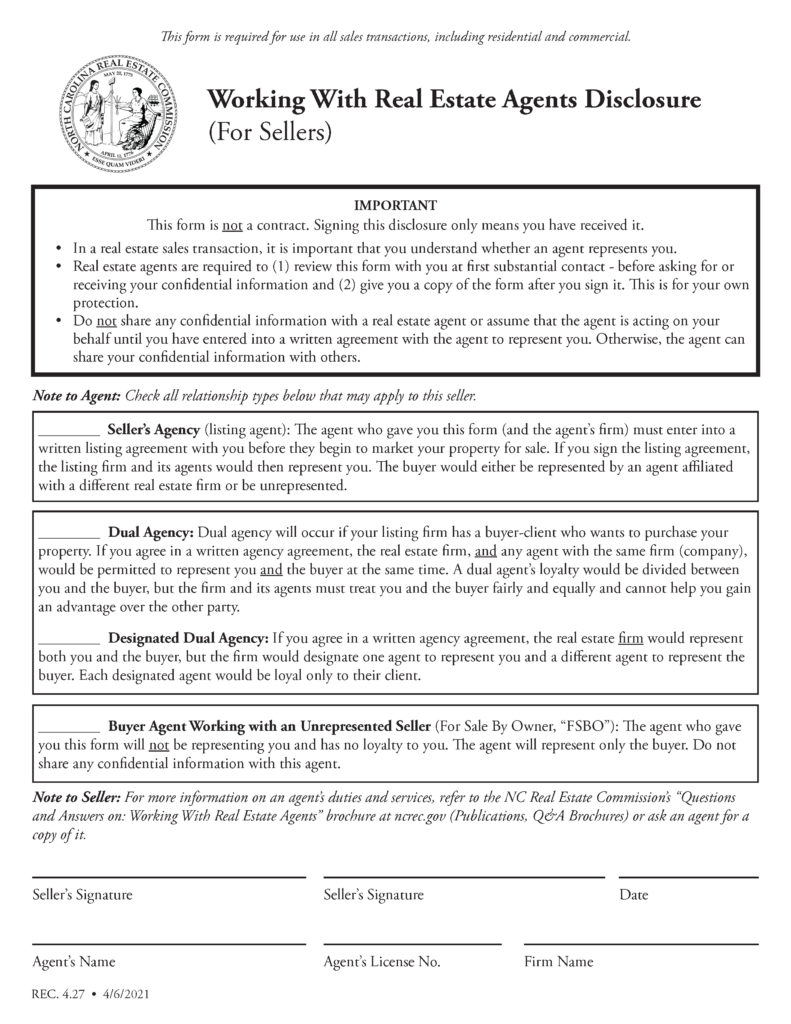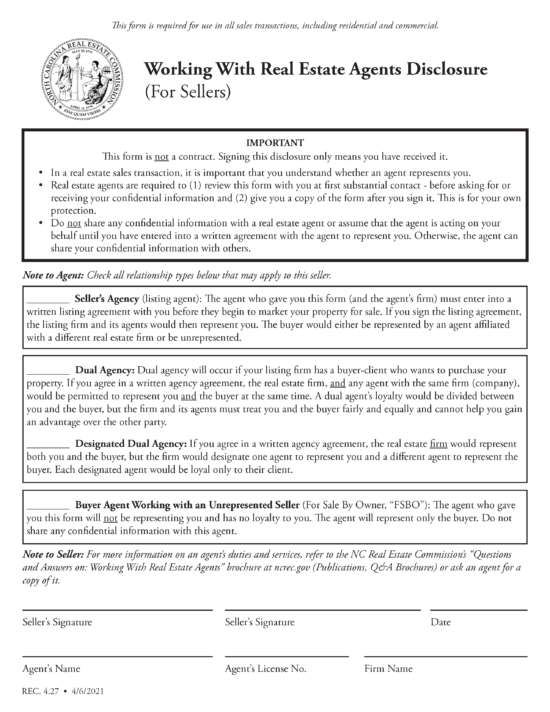 North Carolina Working With Real Estate Agents Disclosure Form (§ 47E-8) – Before entering into a listing agreement with a potential seller, real estate agents must provide this disclosure outlining the agent's duties as well as their license number and firm name.
Download: PDF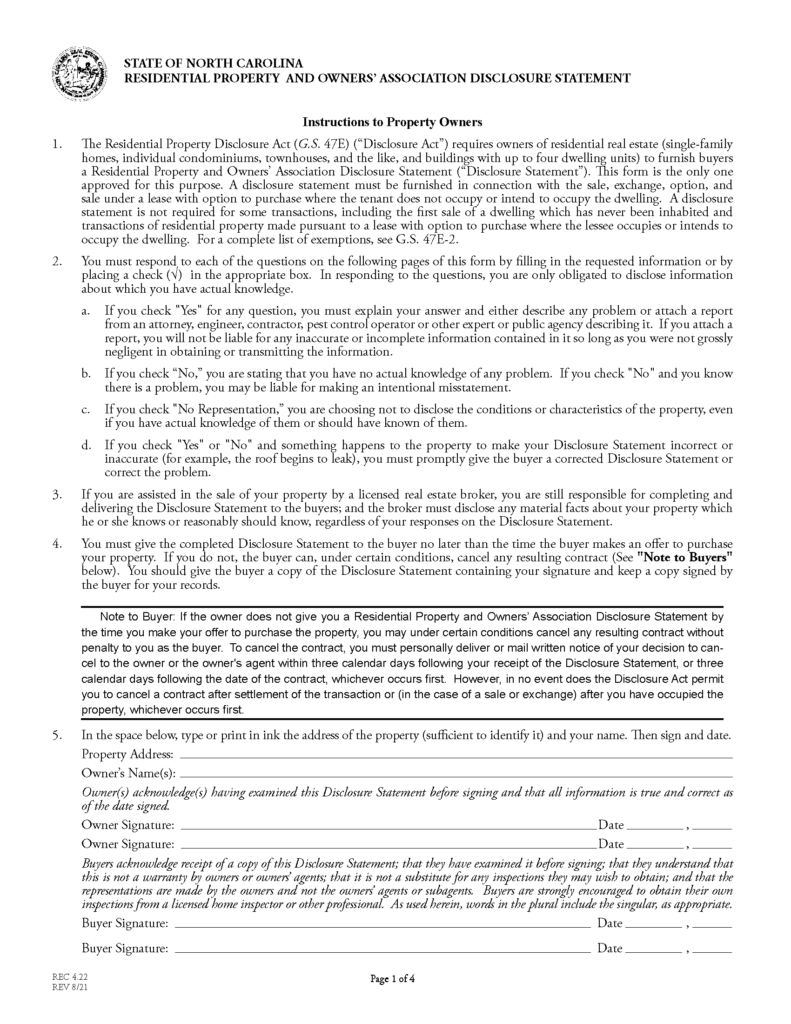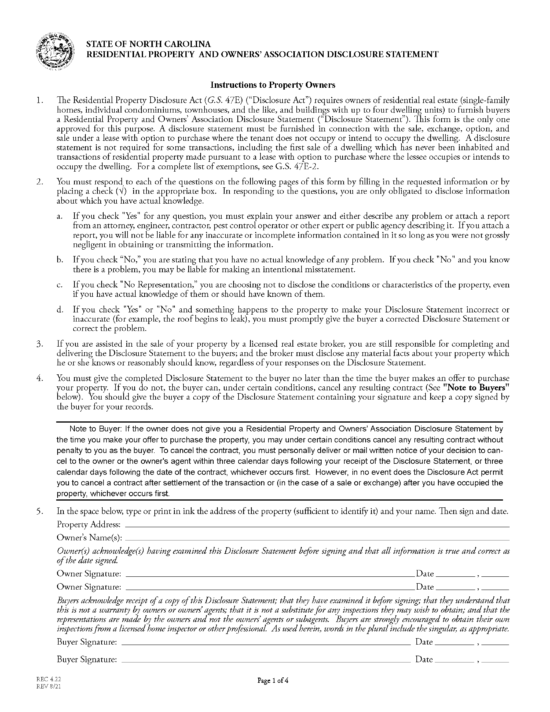 Property Disclosure Statement (§ 47E-4(b)) – This document must be provided to all prospective buyers detailing specifics about the property, including any known material defects that may affect its value.
Download: PDF