A South Carolina real estate listing agreement is a contract between a real estate agent and a property owner that gives the agent the right to represent the owner in the sale of their residential property. Once the document has been signed, the agent will be given the power to list the property and oversee its marketing, negotiate the purchase price, and show the premises to interested buyers.
The agent will be given a set period of time in which they must sell the property before the agreement expires. If the agent negotiates a successful sale, they will be entitled to a percentage of the purchase price as a commission (or a flat fee).
Laws – § 40-57-135(I)(2)
Dual Agency (§ 40-57-350 (I)) – Real estate licensees can only act as an agent for both the buyer and seller in a purchase agreement if they obtain written consent from both parties.
Purchase Agreement – Allows a buyer and seller to enter into a legally binding agreement for the sale of residential property.
Realtor Version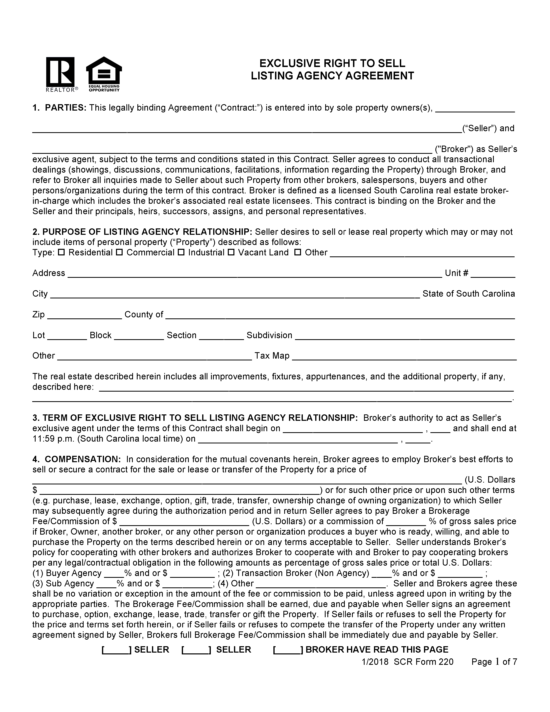 South Carolina Listing Agreement (Form 220) – This form is provided by the South Carolina Association of Realtors for real estate agents to use when making agreements to sell property on behalf of the owner.
Download: PDF
---
Disclosures / Waivers (3)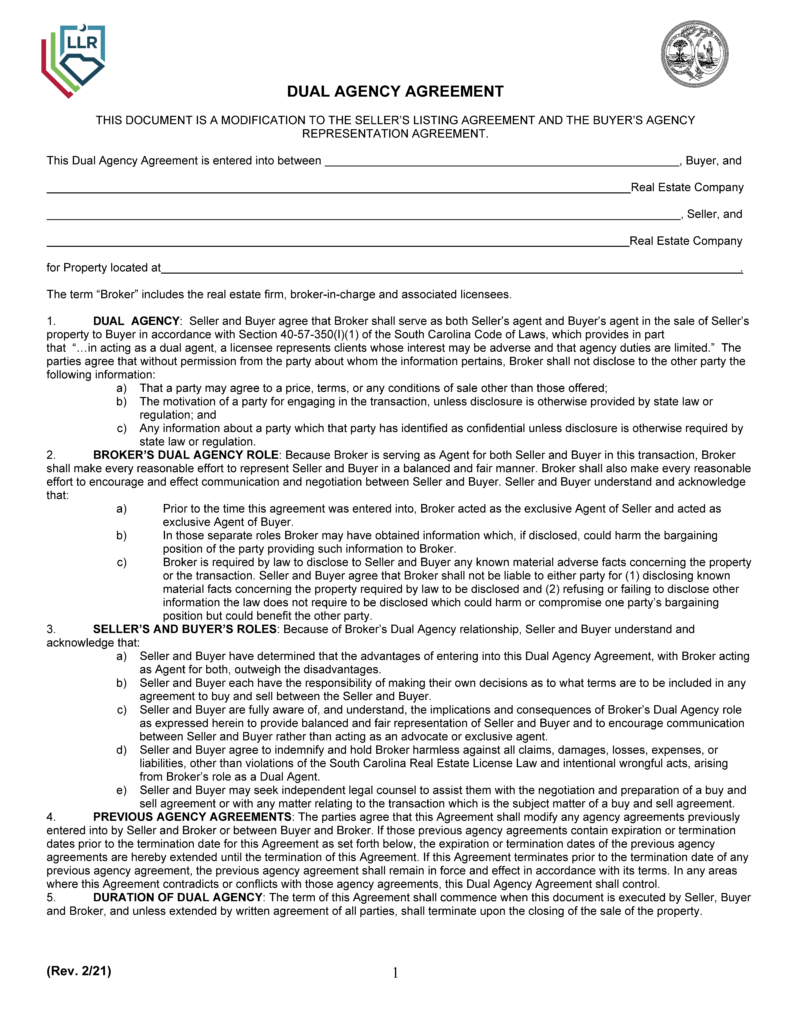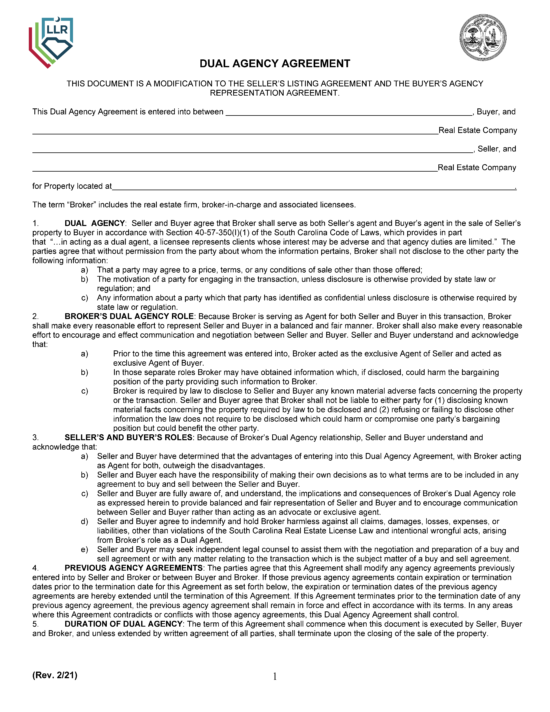 Dual Agency Agreement (§ 40-57-350 (I)) – Before a real estate agent can represent both the buyer and seller in a transaction, both parties must provide their written consent to allow dual agency.
Download: PDF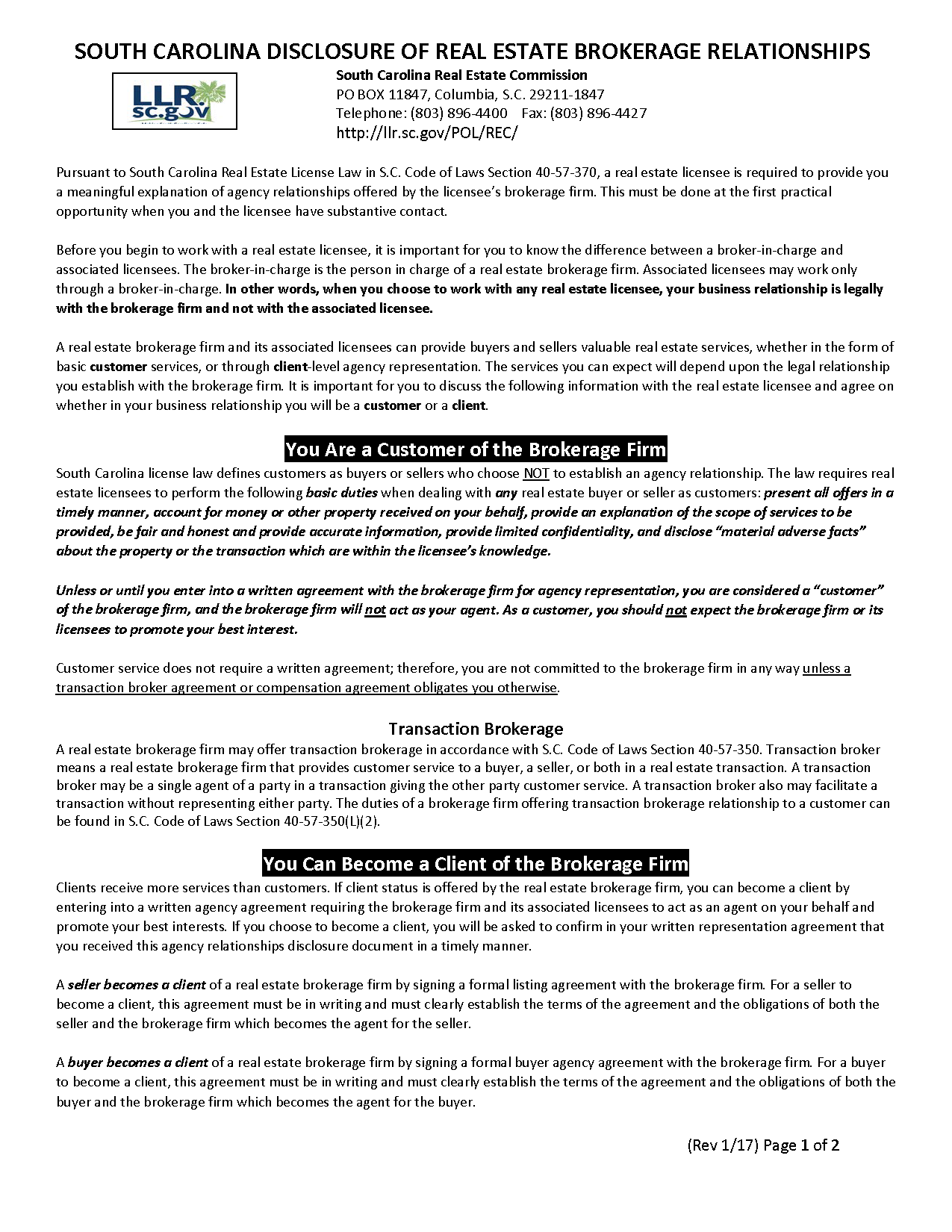 Disclosure of Real Estate Brokerage Relationships (§ 40-57-370) – In accordance with state law, licensees must present a copy of this disclosure form to all individuals with whom they have contact.
Download: PDF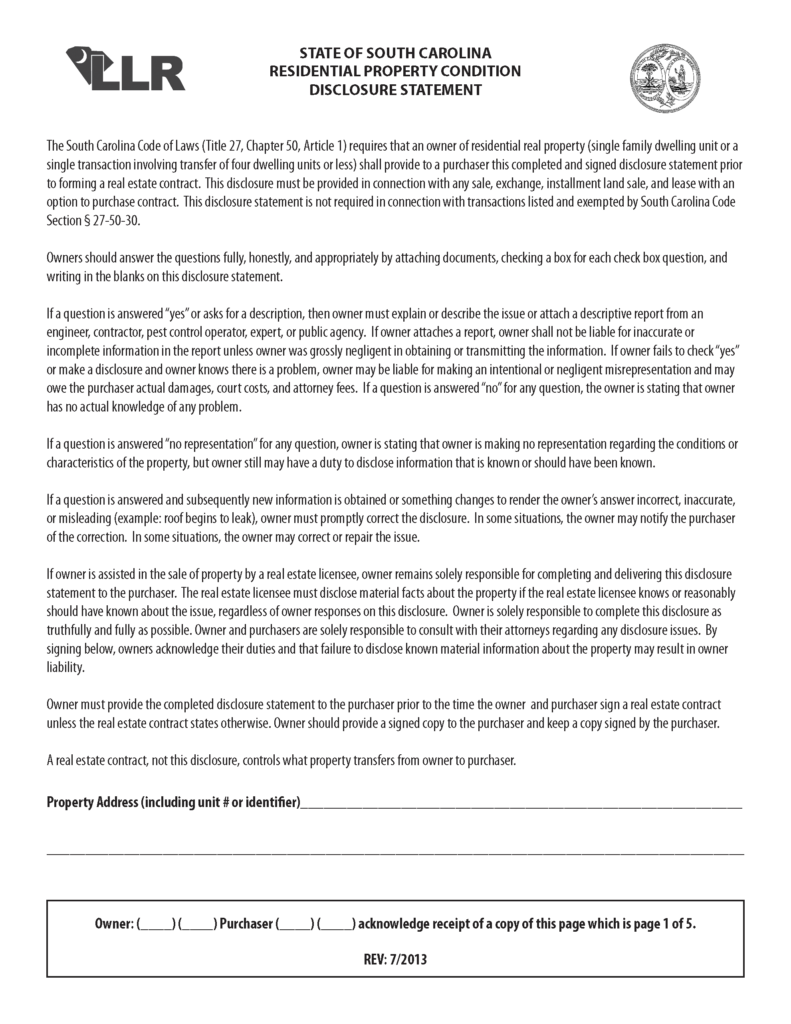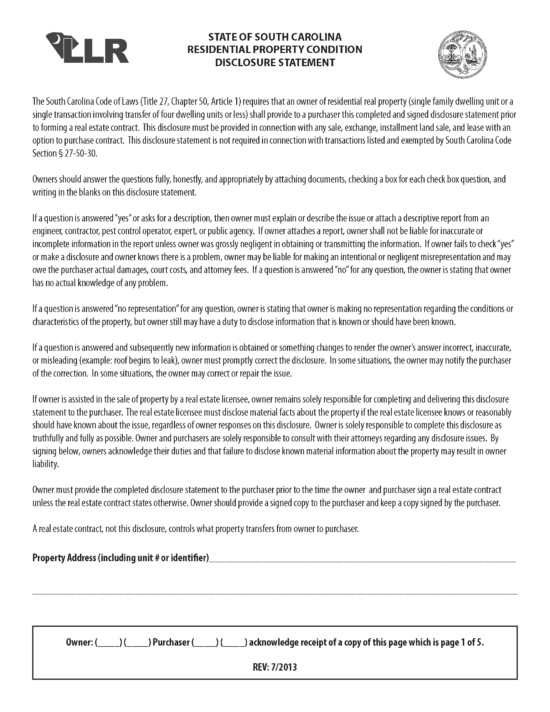 Property Disclosure Statement (§ 27-50-40) – When acting as an agent for the owner of residential property in a real estate transaction, the agent will need to disclose the property's condition to the buyer.
Download: PDF