---
Updated on November 3rd, 2021

A Virginia real estate listing agreement is a contract between a residential property owner and a real estate broker that authorizes the broker to sell a residential property on the owner's behalf. In exchange for their services of listing, marketing, showing, and negotiating the sale of the owner's property, the broker will earn a commission of the purchase price or a flat rate. However, the property's sale must be negotiated during the listing period for the commission to be earned.

The listing period, asking price for the property, commission rate for the broker, permitted marketing methods, and types of access allowed to the property will all be included in the completed contract.
Laws – § 54.1-2130 and § 54.1-2101.1
Dual Agency (§ 54.1-2139) – Brokers are permitted to represent the seller and buyer in the same transaction as long as they obtain written consent from both parties.
Purchase Agreement – A contract that outlines the terms and conditions for the sale and transfer of property from a seller to a buyer.
Realtor Version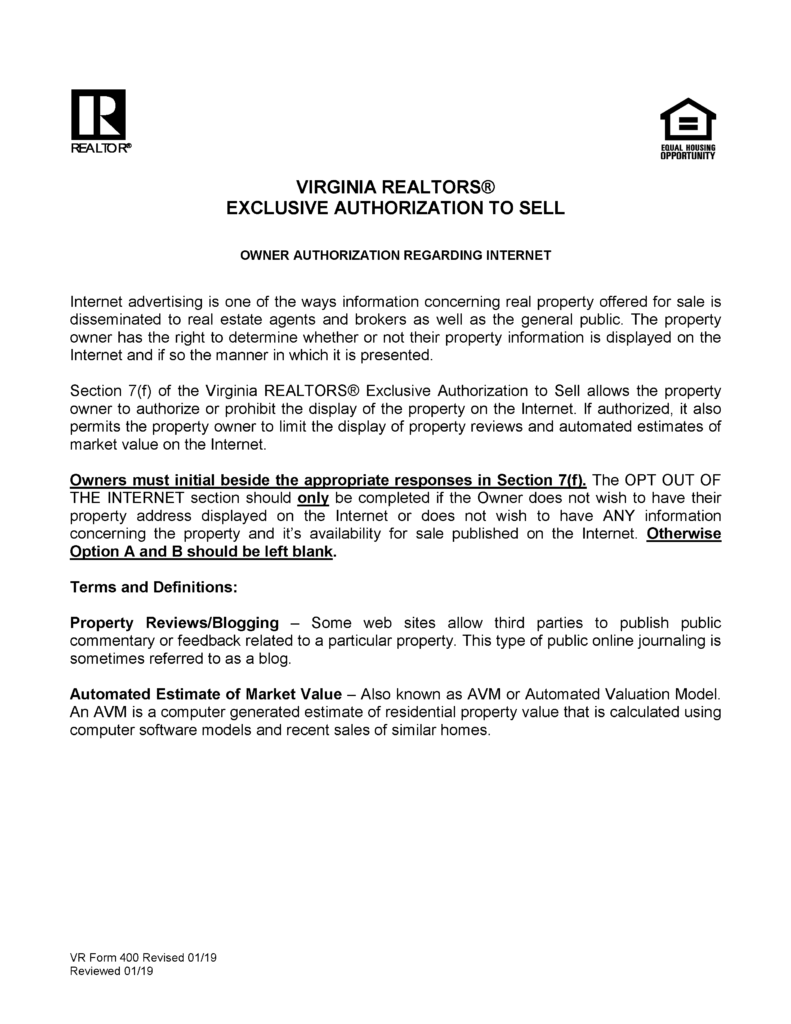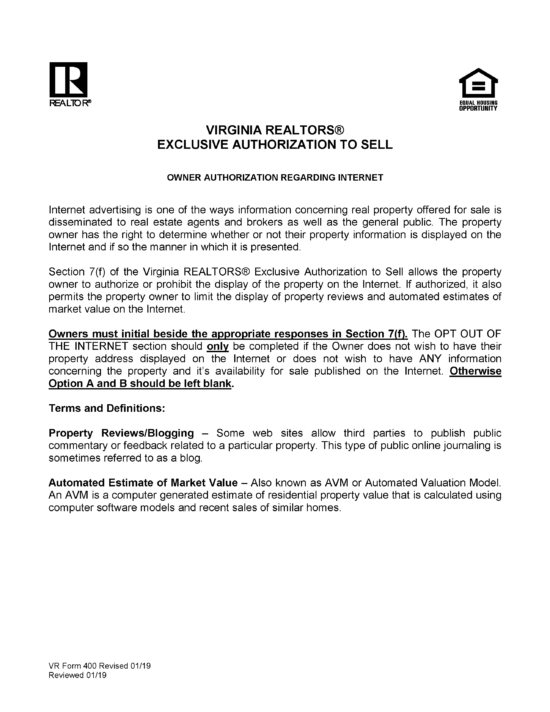 Virginia Realtors Exclusive Authorization to Sell (Form 400) – This document is an exclusive listing agreement made by the Virginia Realtors Association for use by its members who are in good standing.
Download: PDF
---
Disclosures / Waivers (3)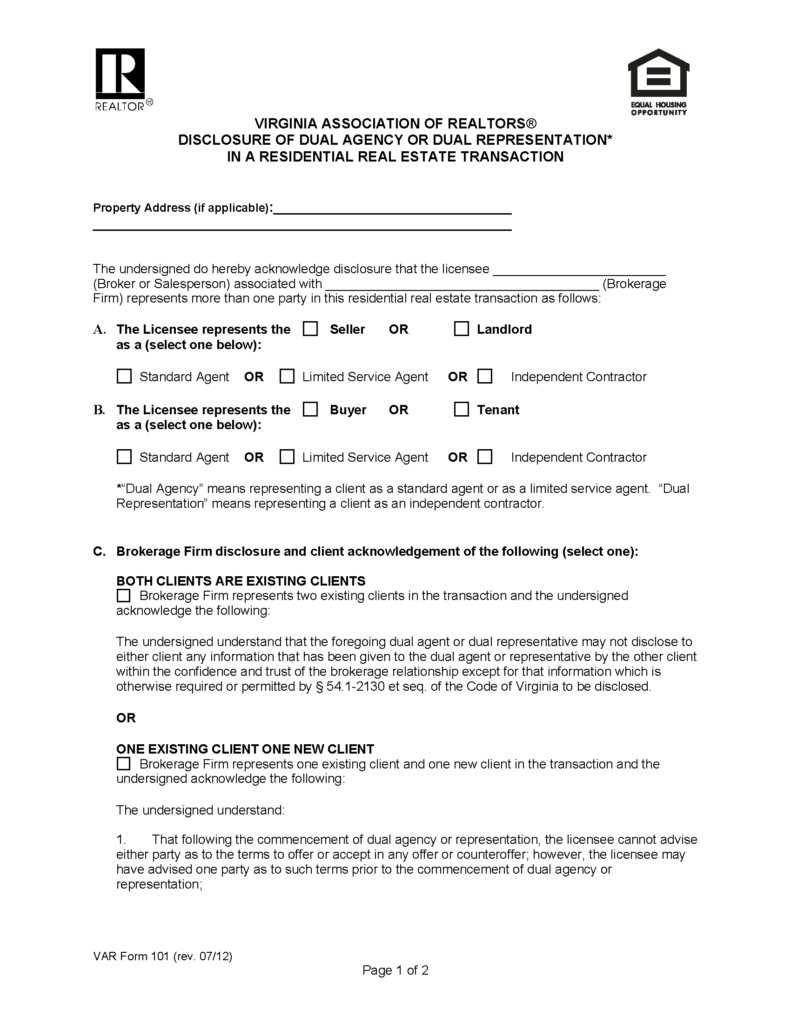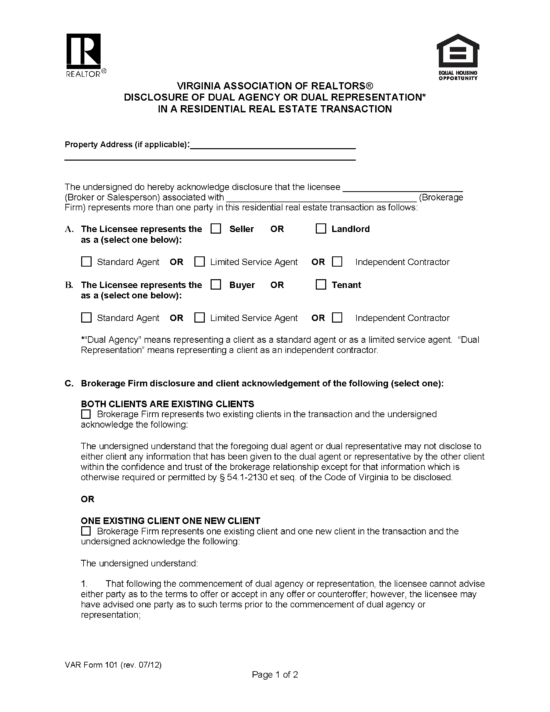 Form 101 – Disclosure of Brokerage Relationship / Dual Agency (18VAC135-20-220, § 54.1-2138, and § 54.1-2139) – When dealing with an unrepresented buyer as the seller's agent, a broker must disclose in writing that they represent the seller. This also applies when representing a buyer while negotiating with an unrepresented seller. Furthermore, agents are required to obtain written consent from the buyer and seller before they can represent both parties in the same transaction.
Download: PDF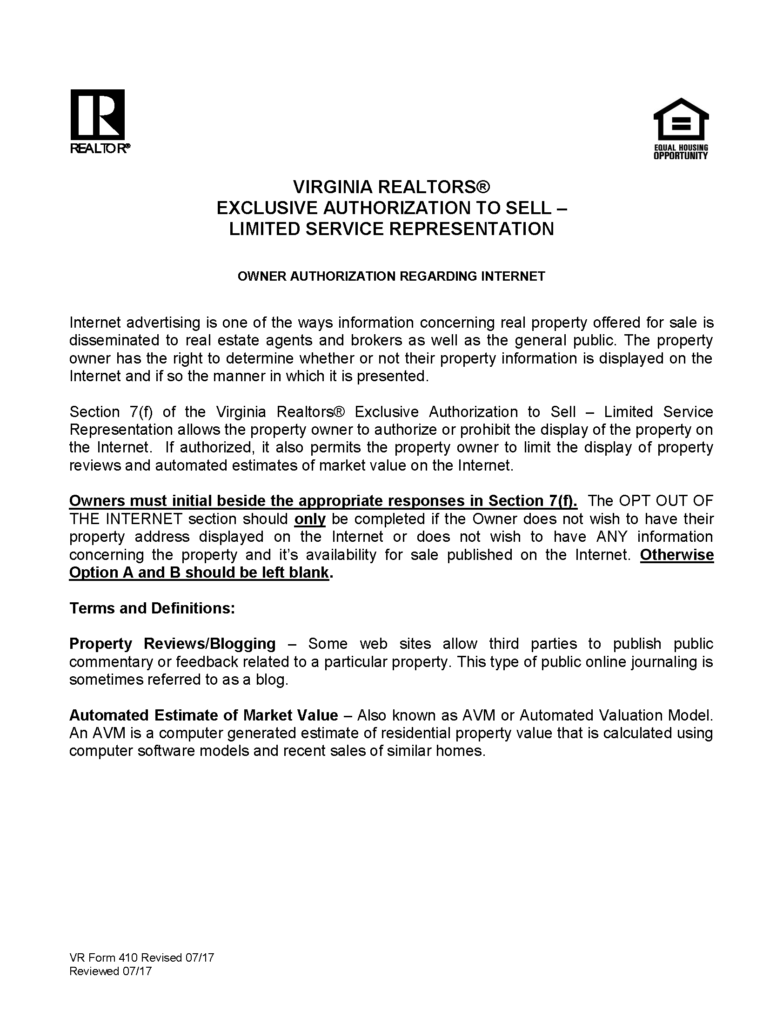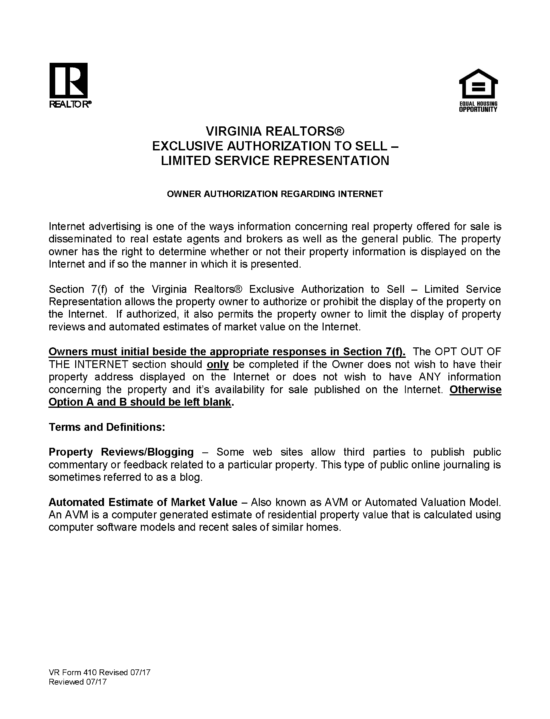 Form 410 – Limited Services Representation (§ 54.1-2138.1) – Real estate agents must disclose to their clients if they will only be providing limited services. The contract linked below can be used to fulfill this statutory requirement while entering into a listing agreement with a seller of residential property as a limited services agent.
Download: PDF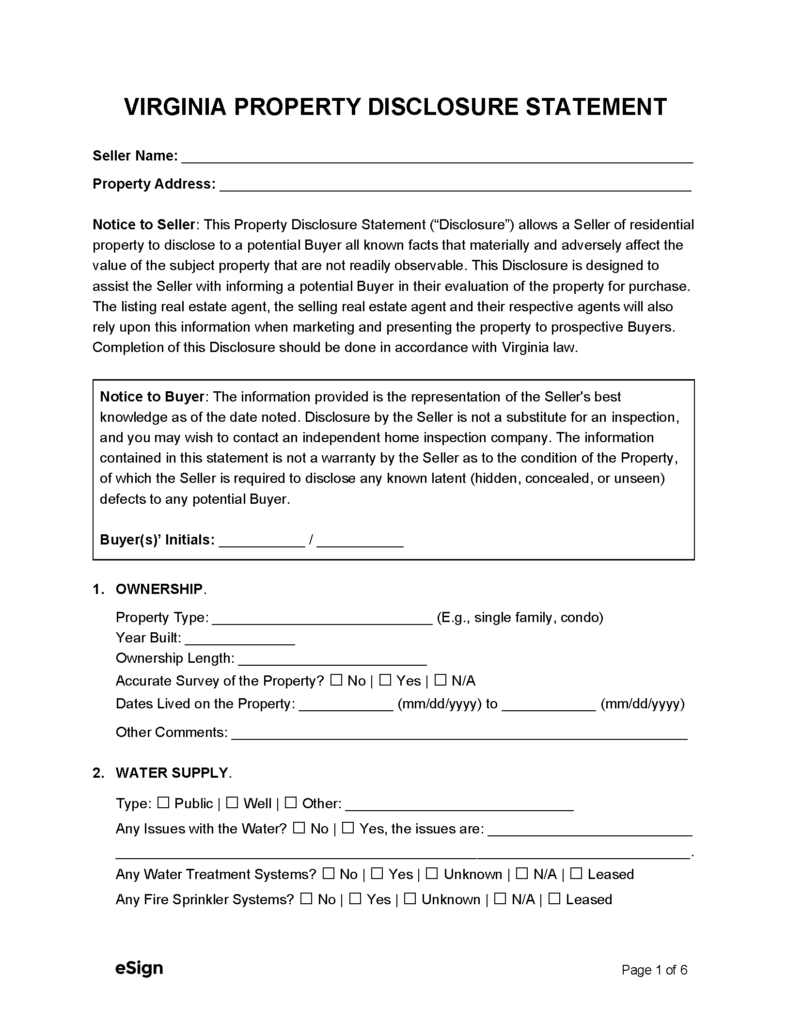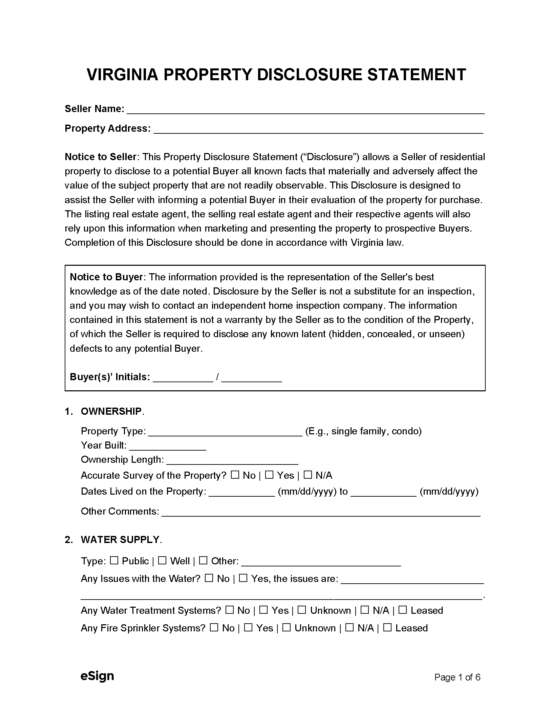 Property Disclosure Statement (Optional) – A document that is completed by the seller to provide an inventory of the property and its condition. Due to the fact that Virginia is a "buyer beware" state, this form is not legally required.
Download: PDF, Word (.docx), OpenDocument (.odt)