---
Updated on November 3rd, 2021

A Vermont real estate listing agreement is a contract that outlines the terms by which a real estate broker will be engaged by a property owner to sell residential property on their behalf. The document authorizes the broker to list, market, access, and show the property, as well as negotiate its sale.

The broker will earn their commission, either a percentage of the property's sale or a flat rate, only if it is sold within the designated listing period. Vermont brokers are required to disclose whether they work for a designated or non-designated agency to potential clients prior to executing a listing agreement.
Dual Agency (Administrative Rules – 1.8(i)) – Dual agency is illegal in the state of Vermont. However, two (2) agents from the same brokerage may separately represent the buyer and the seller as "designated agents" (requires written consent from both parties).
Purchase Agreement – A contract between a buyer and seller for the sale of residential property. Executed once an offer to purchase has been accepted.
Realtor Version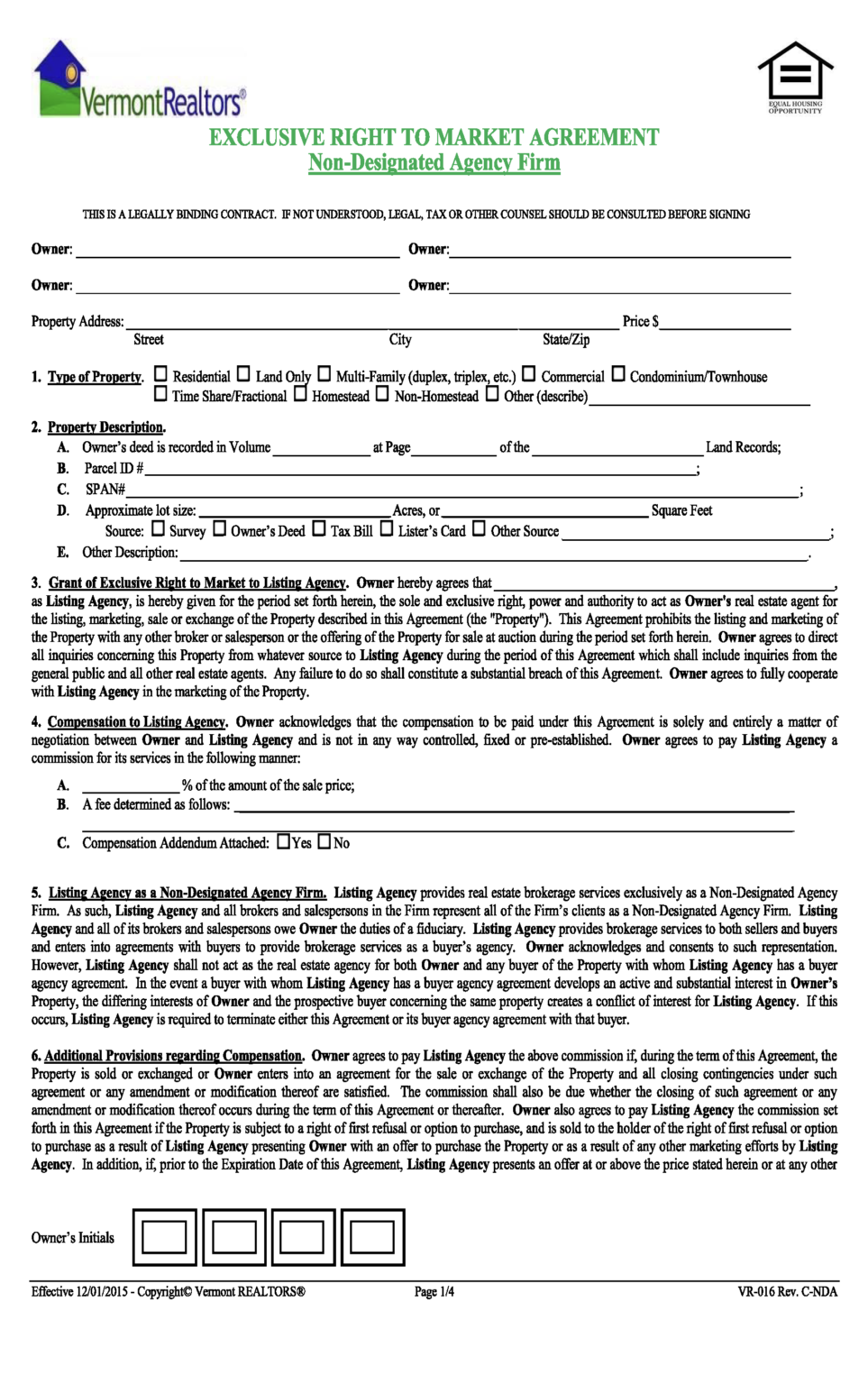 VR-016 Vermont Realtors Exclusive Right to Market Agreement (Non-Designated Agency Firm) – Vermont realtors can use this form to enter into an exclusive listing agreement with a seller of residential property. If an agent is a member of a brokerage that allows designated agency, this form cannot be used.
Download: PDF
---
Disclosures / Waivers (3)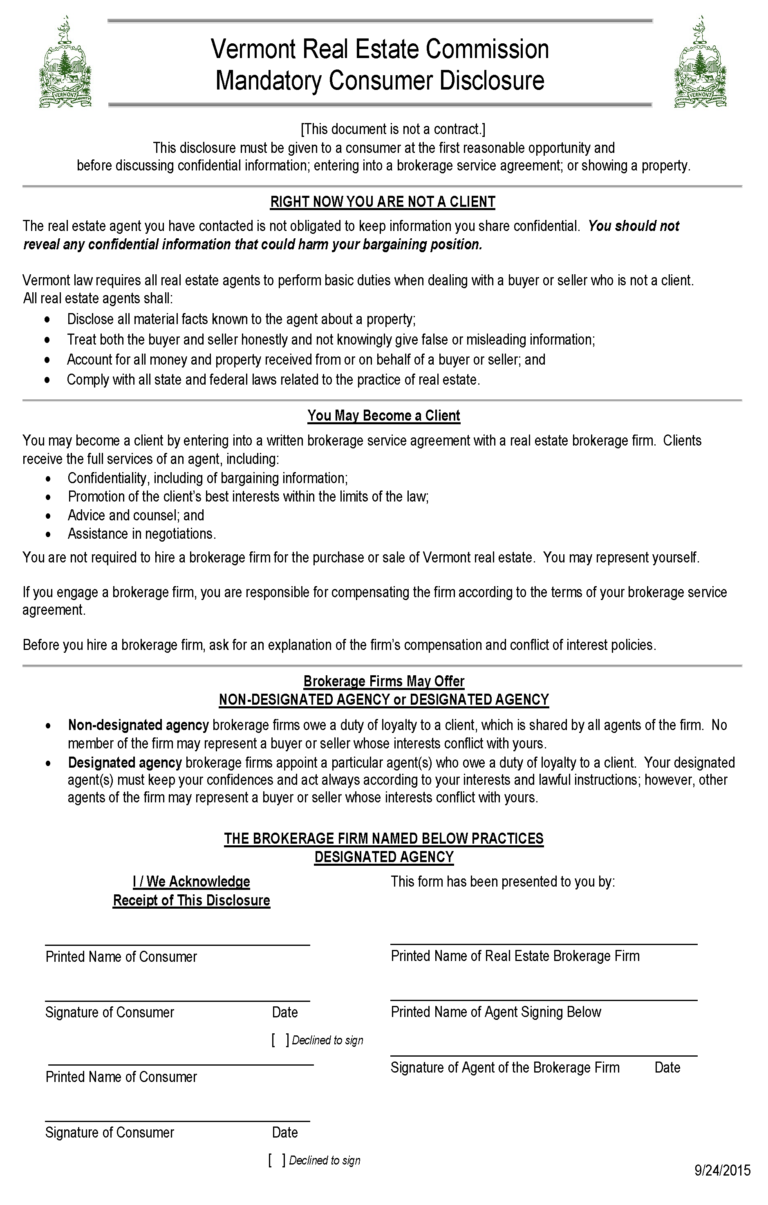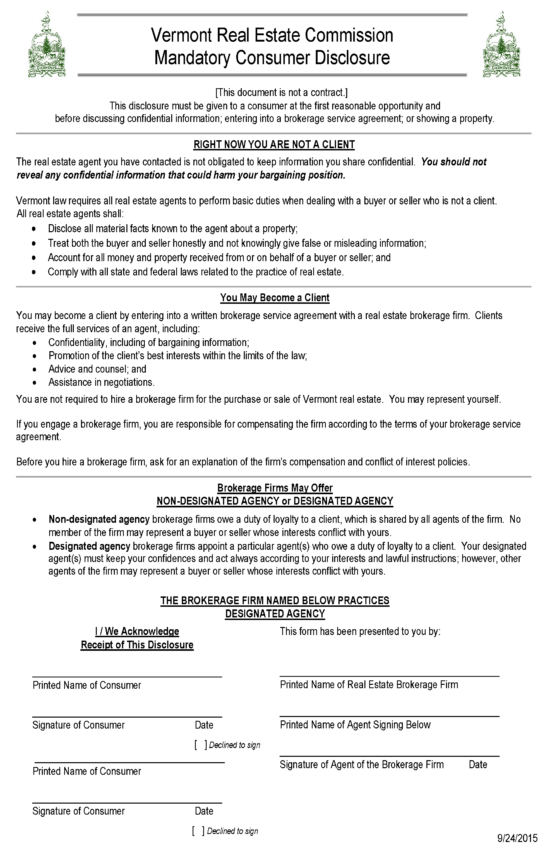 Consumer Information Disclosure – Designated Agency (§ 2296(5)) – At the beginning of a relationship with a client, an agent who is a member of a designated agency firm must supply this form and ensure their client signs it. A designated agency is a firm that allows two (2) of their agents to represent the buyer and the seller in the same transaction. The document informs the client about Vermont law regarding agency agreements, what designated agency is, and describes the types of services offered by agents.
Download: PDF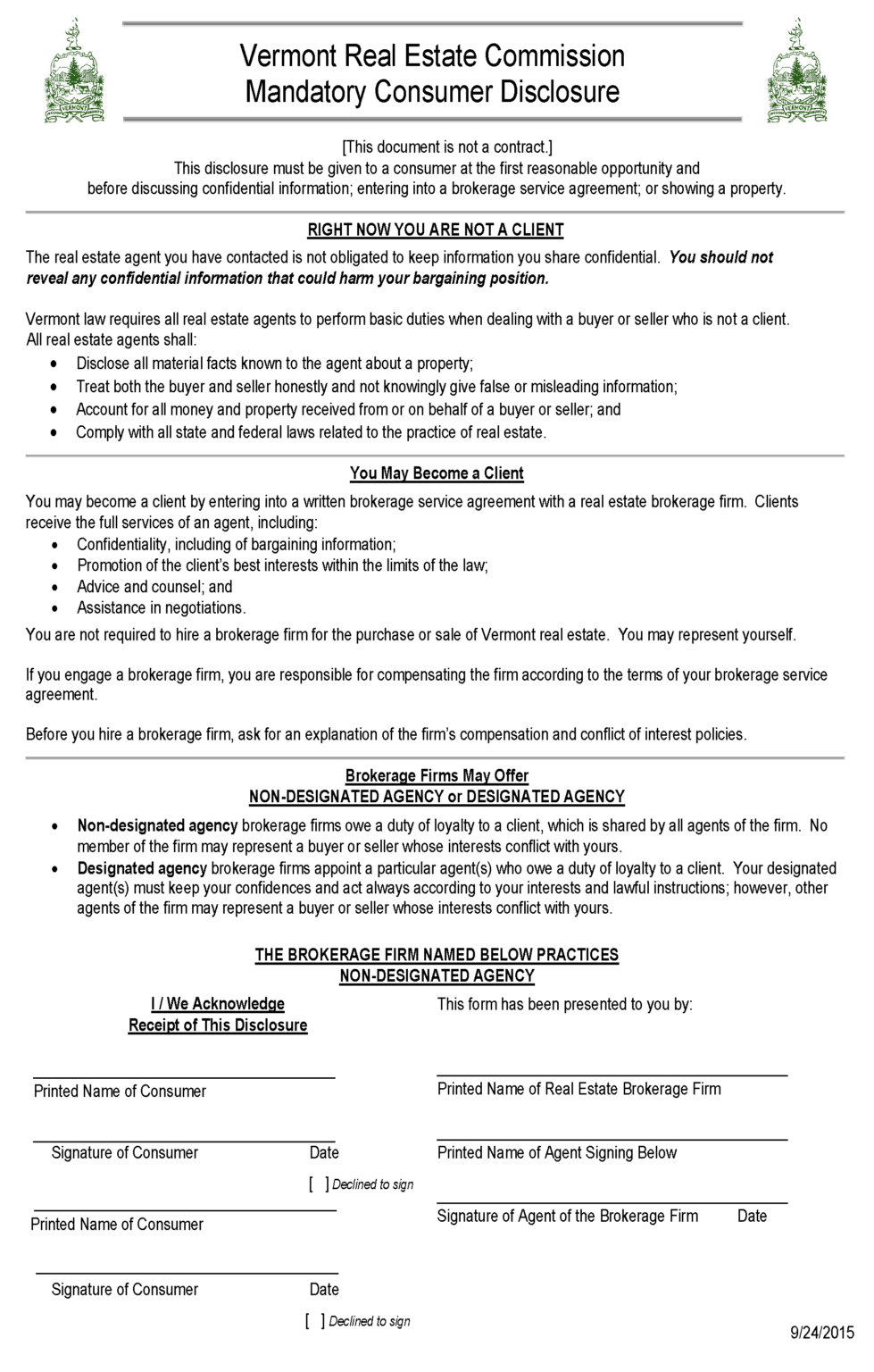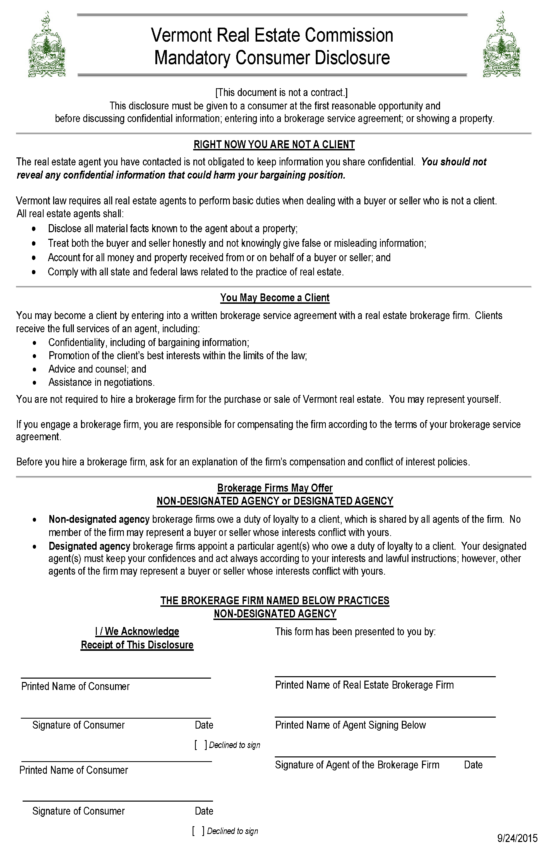 Consumer Information Disclosure – Non-Designated Agency (§ 2296(5)) – Agents who are not members of a brokerage that practices designated agency are required to give this document to clients at the earliest possible opportunity. The form provides information on state law, agency relationships, and relays that the agent's firm doesn't allow designated agency (for its agents to represent the buyer and seller in the same transaction).
Download: PDF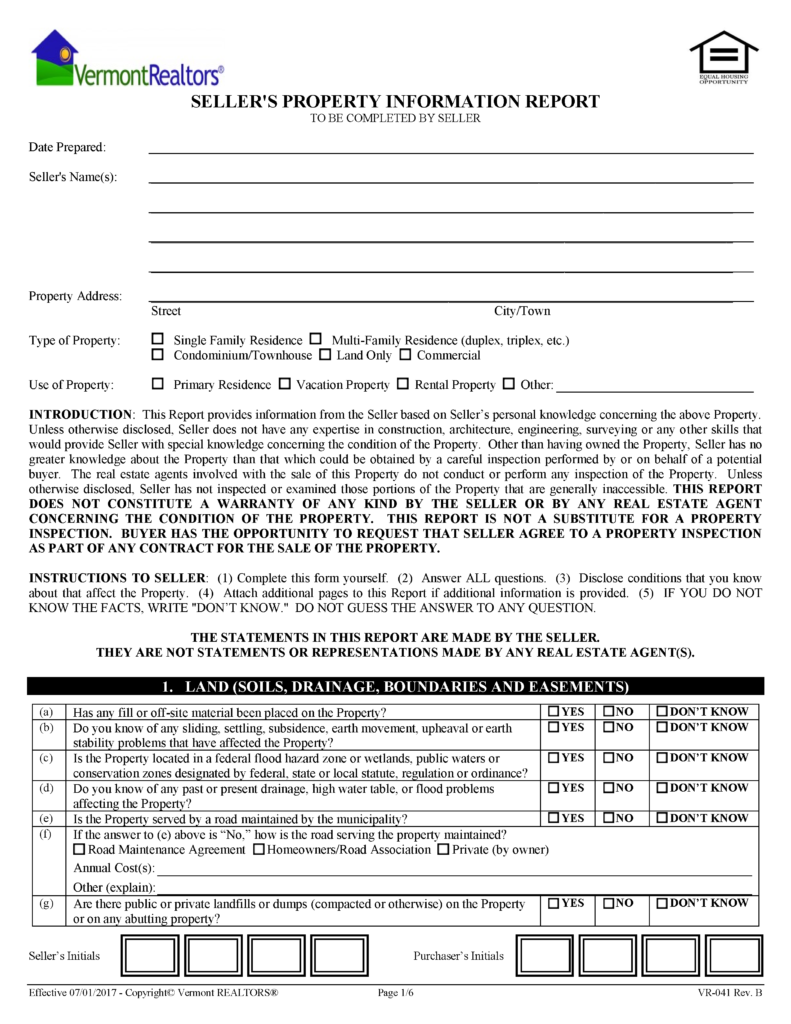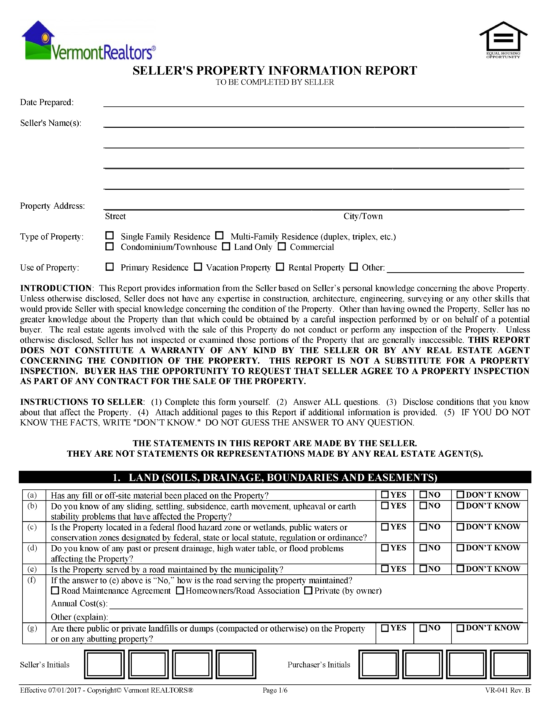 Property Disclosure Statement (§ 2296(4)) – Real estate agents are required to disclose a property's condition to potential buyers when representing a residential property seller.
Download: PDF