A Wisconsin real estate listing agreement allows a real estate agent and a property owner enter into an arrangement for the agent to sell the owner's residential property on their behalf. If the agent negotiates a sale, they will earn a flat rate or a commission based upon a percentage of the final purchase price.
The property owner's asking price, permitted marketing methods, property access, and listing period will all be included in the agreement. Once the document has been signed, the agent will be legally authorized to list, market, access, show, and negotiate the sale of the owner's property.
Laws – § 452.01(1m)
Dual Agency (§ 452-135(2)(a)) – Real estate agents can represent buyer and seller in in a single transaction as long both parties provide their written consent (known as "disclosed dual agency").
Purchase Agreement – A contract that is executed by a property seller and buyer to form an agreement for the purchase and sale of a residential property.
Realtor Version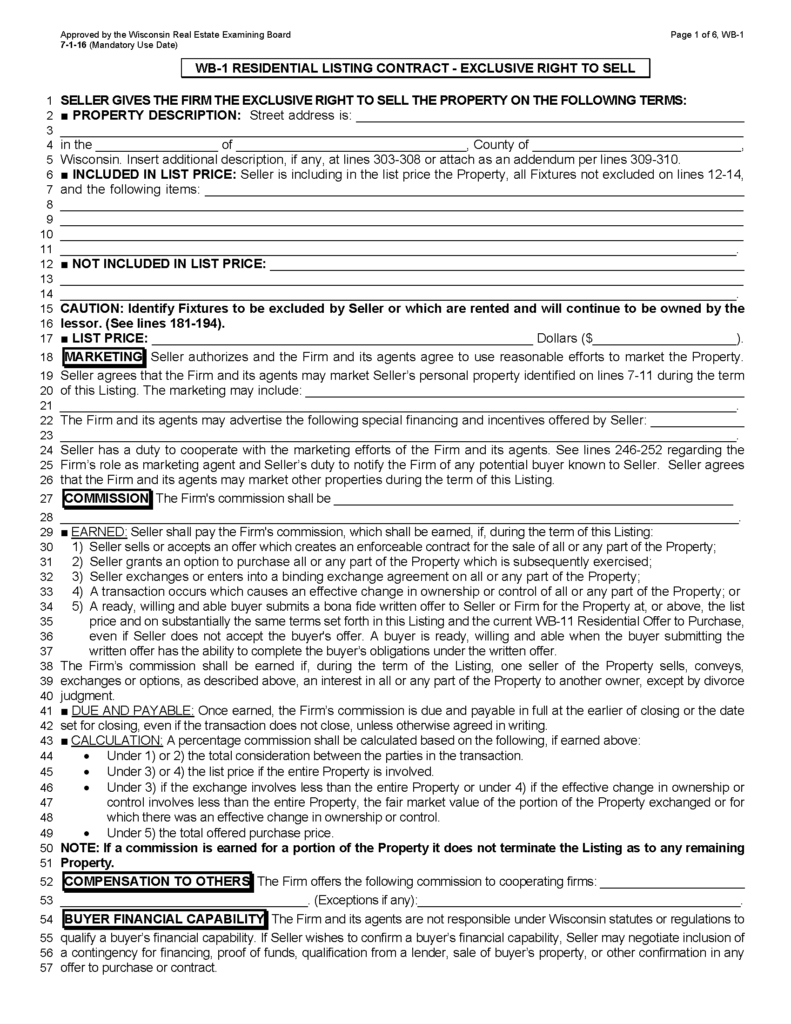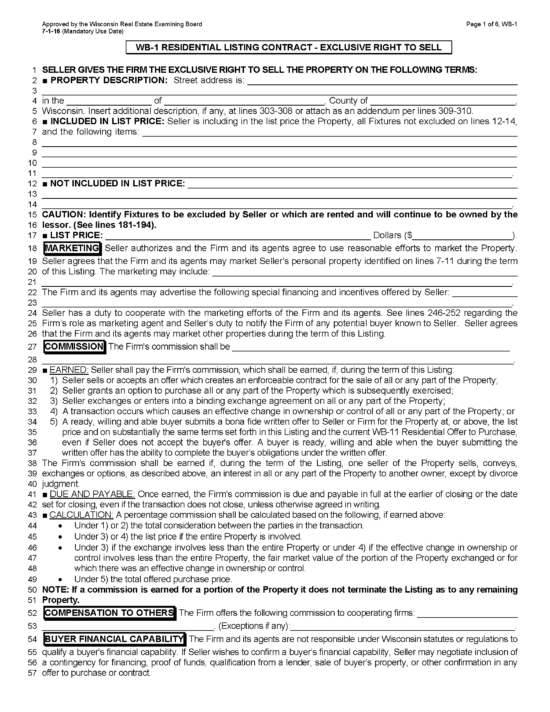 WB-1 Residential Listing Contract – Exclusive Right to Sell – This document is approved by the Wisconsin Real Estate Examining Board for licensed brokers to enter into exclusive agreements to list and sell their clients' property.
Download: PDF
---
Disclosures / Waivers (3)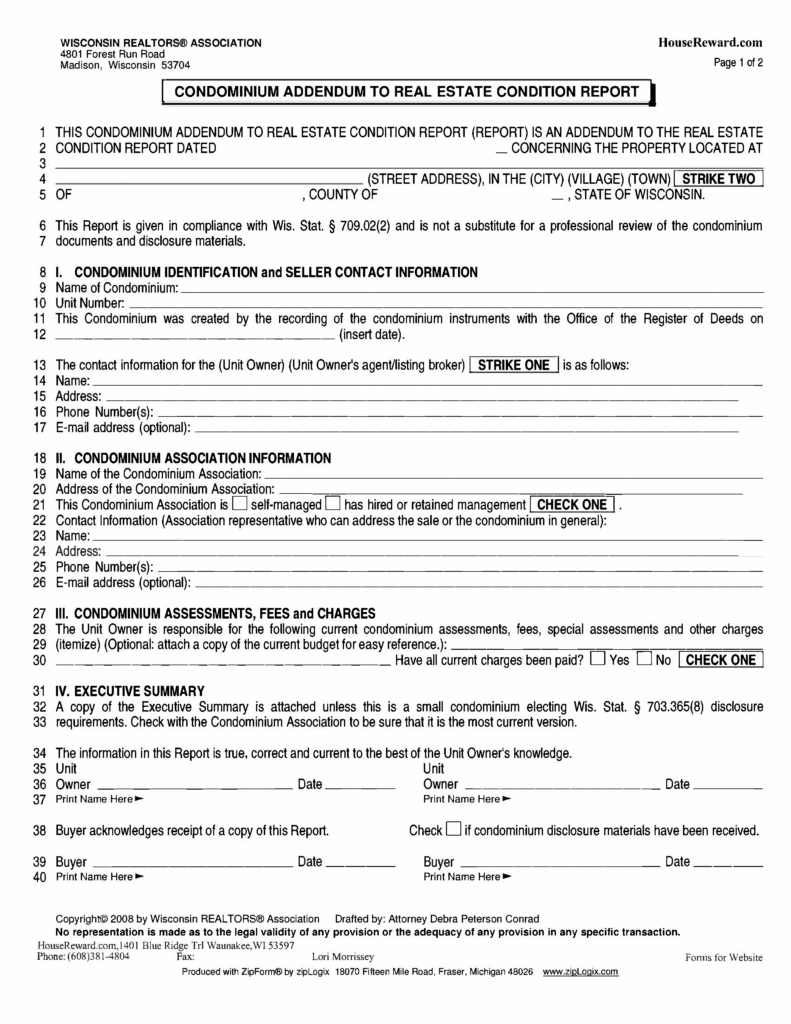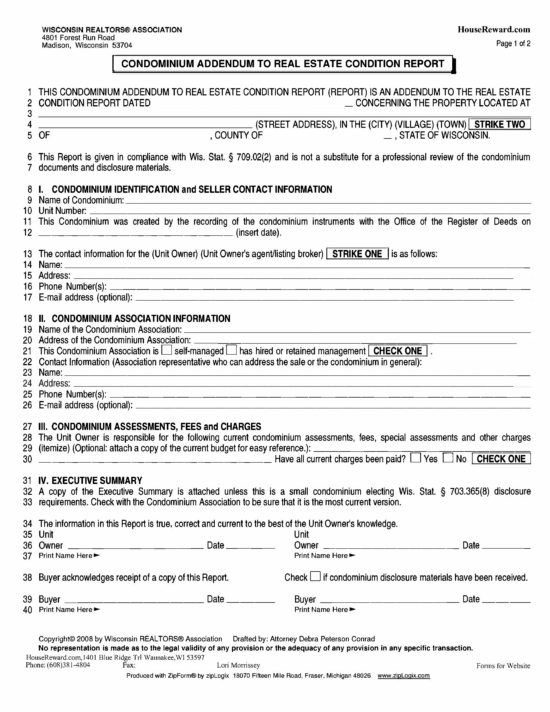 Condominium Addendum to Real Estate Condition Report (§ 709.02(2)) – This addendum is completed by a property seller to provide basic information regarding a condominium to a buyer. This form must be completed and attached to the Real Estate Condition Report when the seller is required to provide one.
Download: PDF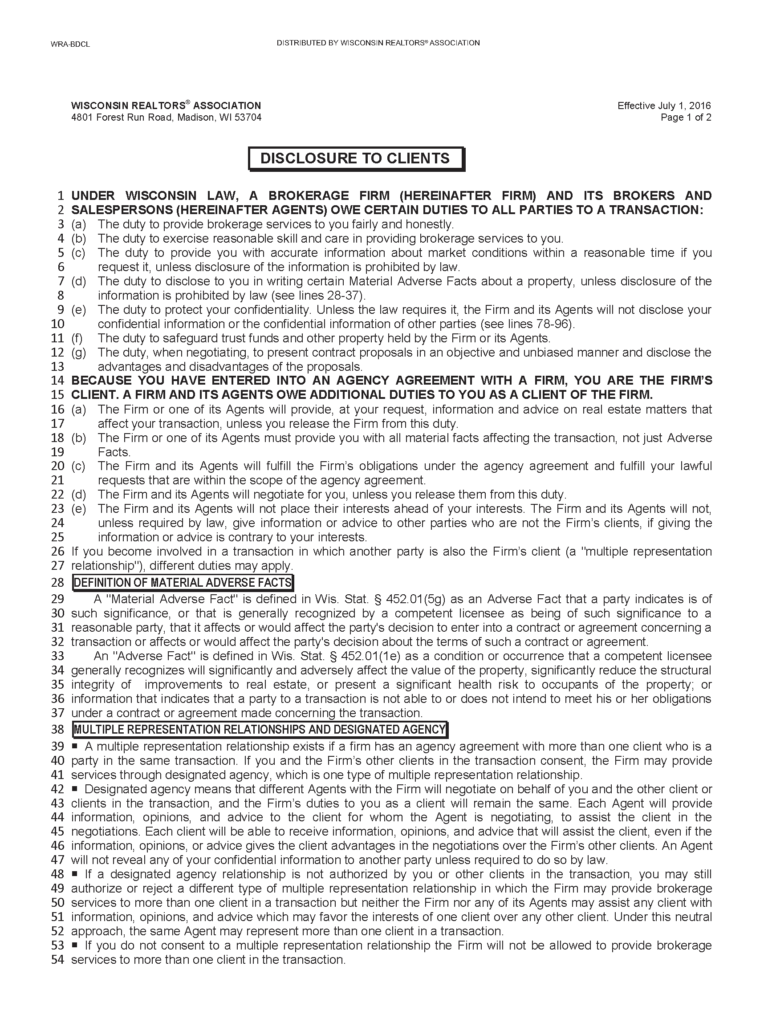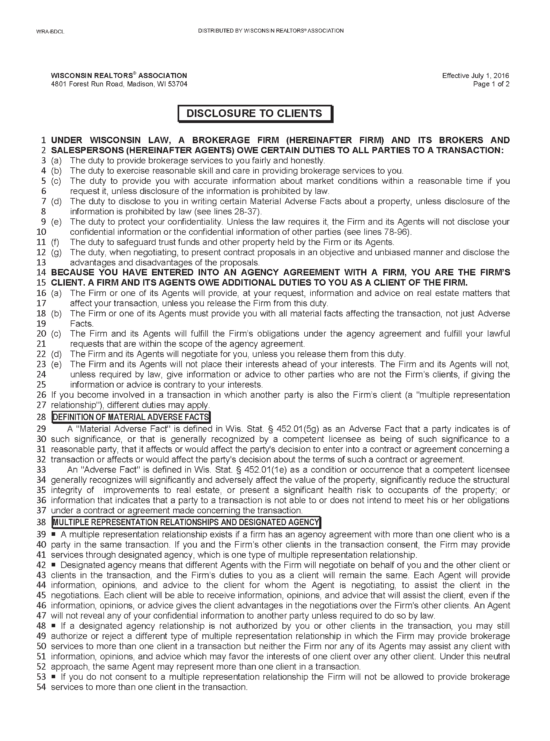 Disclosure to Clients (§ 452-135(2)(a)) – Prior to entering into an agreement, real estate agencies are required to provide clients with an agency disclosure statement that describes the relationship between client and agency. The document also allows the client to designate the types of dual representation they will permit.
Download: PDF
Property Disclosure Statement (§ 709.01(2), § 709.02(1), § 709.03, and § 709.033) – Unless the buyer/transferee is a personal representative, trustee, conservator, or fiduciary of the seller, or if the transaction is exempt from the real estate transfer fee, the seller must complete a property disclosure statement and provide it to the buyer to disclose the condition of the property.
Download: PDF