---
Updated on November 3rd, 2021

A West Virginia real estate listing agreement is a document whereby a property owner engages the services of a real estate agent to sell residential property on their behalf. The completed document will provide the terms of the agreement, including the listing period, listing price, commission rate, and broker fees.

The type of agency relationship will also be defined in the agreement: either exclusive right to sell, exclusive agency, or open listing. If a sale is negotiated and finalized before the listing period expires, the agent will earn a commission either as a flat rate, or as a percentage of the final sales price.
Dual Agency (§ 30-40-26(d)) – Dual agency is legal in West Virginia with the requirement that the buyer and seller both provide their written consent.
Purchase Agreement – A purchase contract that allows the buyer to make an offer to buy residential real estate from its owner.
Realtor Version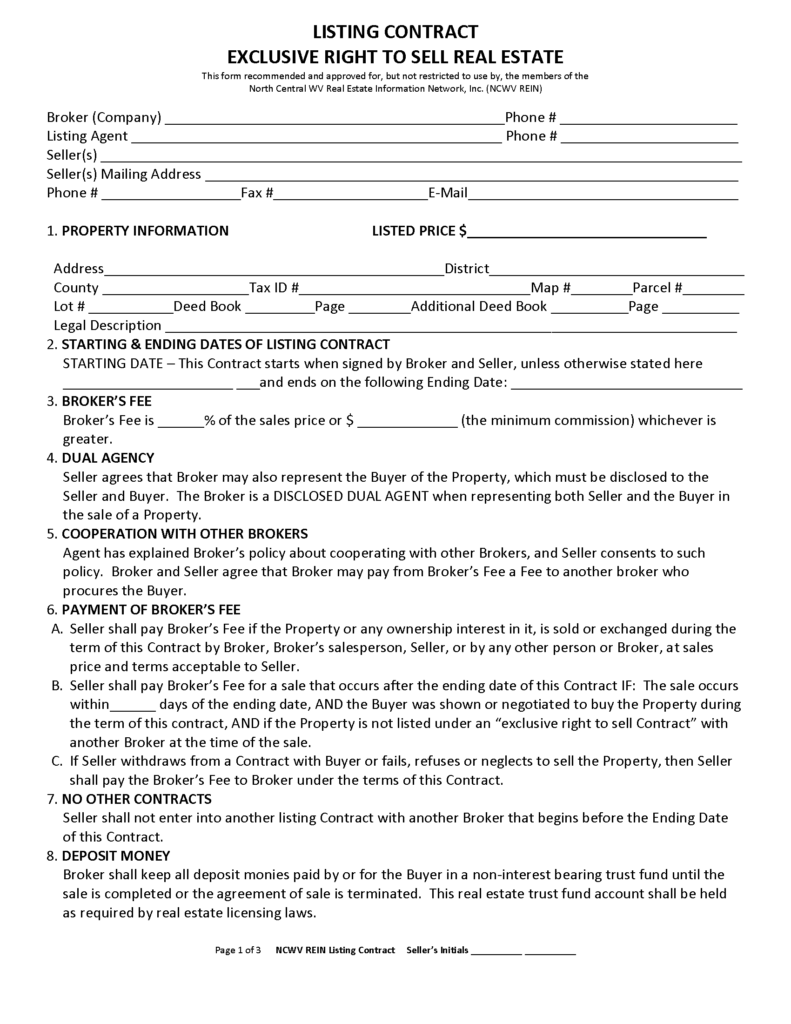 West Virginia Listing Contract – Exclusive Right to Sell Real Estate – This listing agreement has been provided by the North Central West Virginia Real Estate Information Network, and is approved for use by West Virginia realtors.
Download: PDF
---
Disclosures / Waivers (2)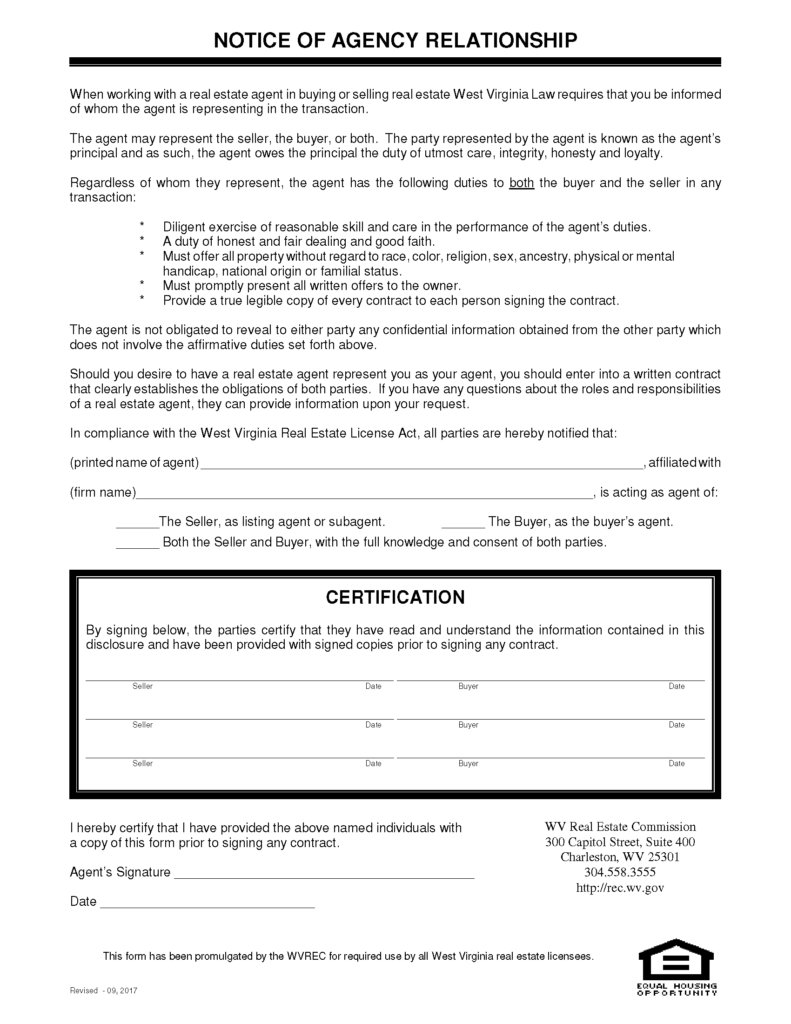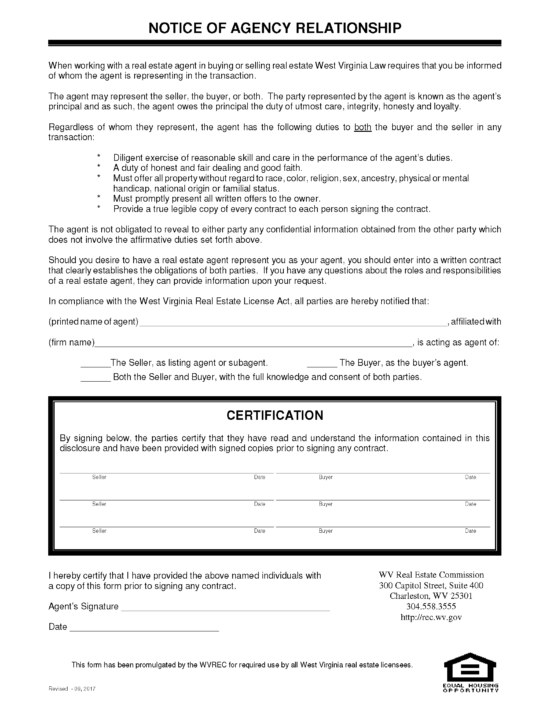 Notice of Agency Relationship (§ 30-40-26(d)) – Before they may begin any transaction on behalf of the buyer or seller, brokers must provide this form to be signed by all parties. The completed disclosure will indicate who the broker is representing and their duties to their clients.
Download: PDF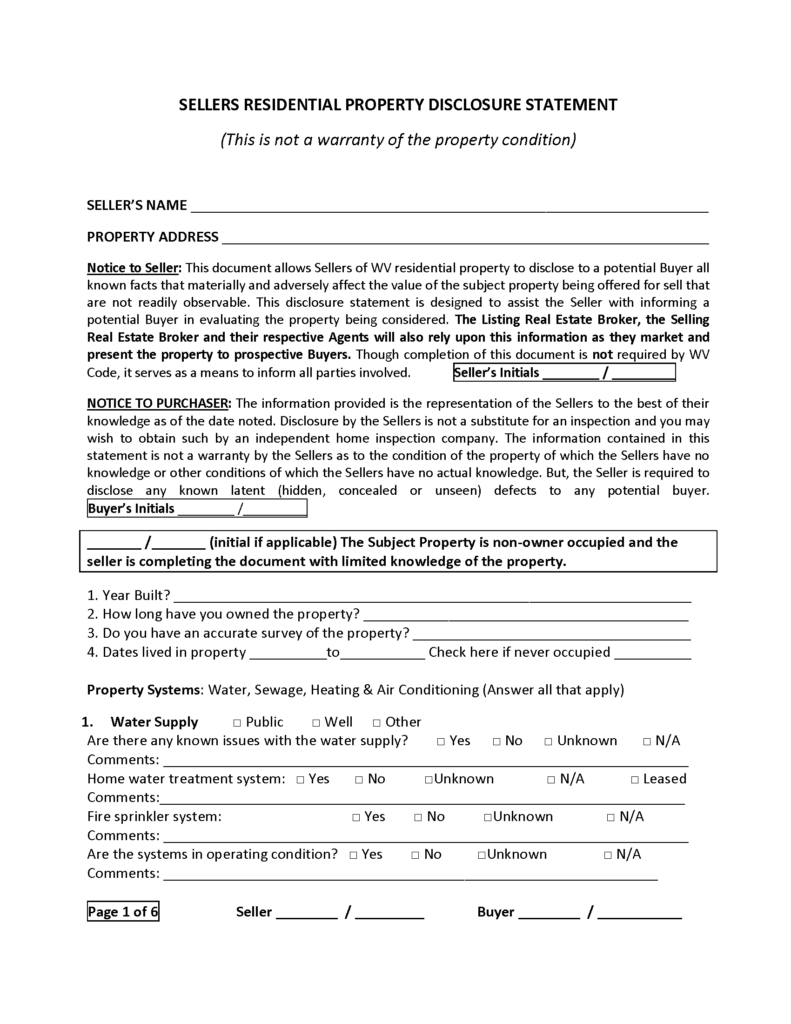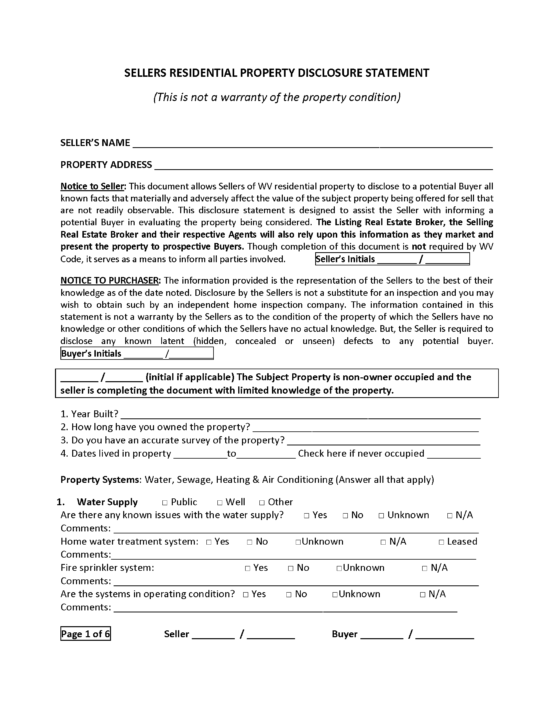 Property Disclosure Statement (Optional) – A document that discloses a residential property's condition to potential buyers. As a "buyer beware" state, West Virginia does not legally require sellers to provide a property condition report. Therefore, this form is optional.
Download: PDF