A Wyoming real estate listing agreement authorizes a broker to sell residential property on behalf of its owner in exchange for a commission on the purchase price. The listing period, marketing methods, property access, and asking price for the property must all be approved by the property owner in the agreement.
Once signed, the contract allows the broker to list, market, access, show, and negotiate the sale of the property. The property must be sold during the designated listing period for the broker to earn their commission.
Laws – § 33-28-302(b)
Dual Agency (§ 33-28-302(o)) – Licensed brokers are not legally permitted to engage as a dual agent representing the seller and buyer in a transaction.
Purchase Agreement – A real estate contract that outlines the proposed terms of a residential real estate purchase.
---
Disclosures / Waivers (2)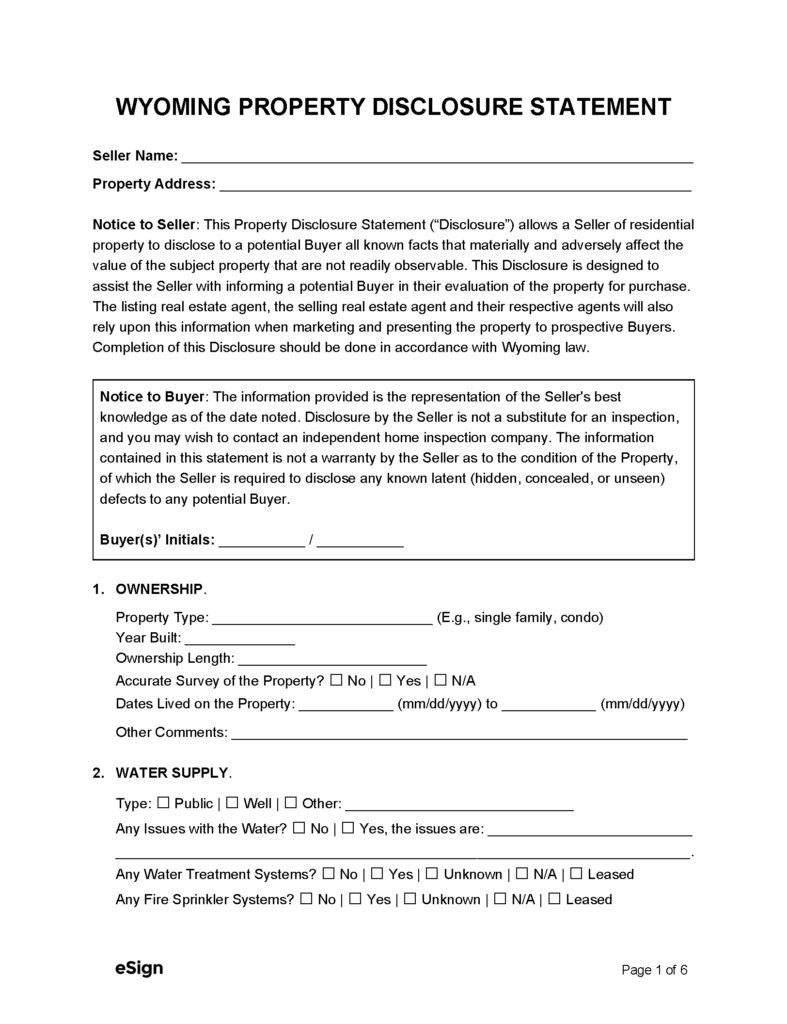 Property Disclosure Statement (§ 33-28-303(c) and § 34-1-151) – Unless the requirement is waived in the purchase contract, sellers are legally required to give the buyer a property disclosure statement. The disclosure must relay information regarding the estate, utilities, road maintenance, water and sewage, fire protection services, and any land easements.
Download: PDF, Word (.docx), OpenDocument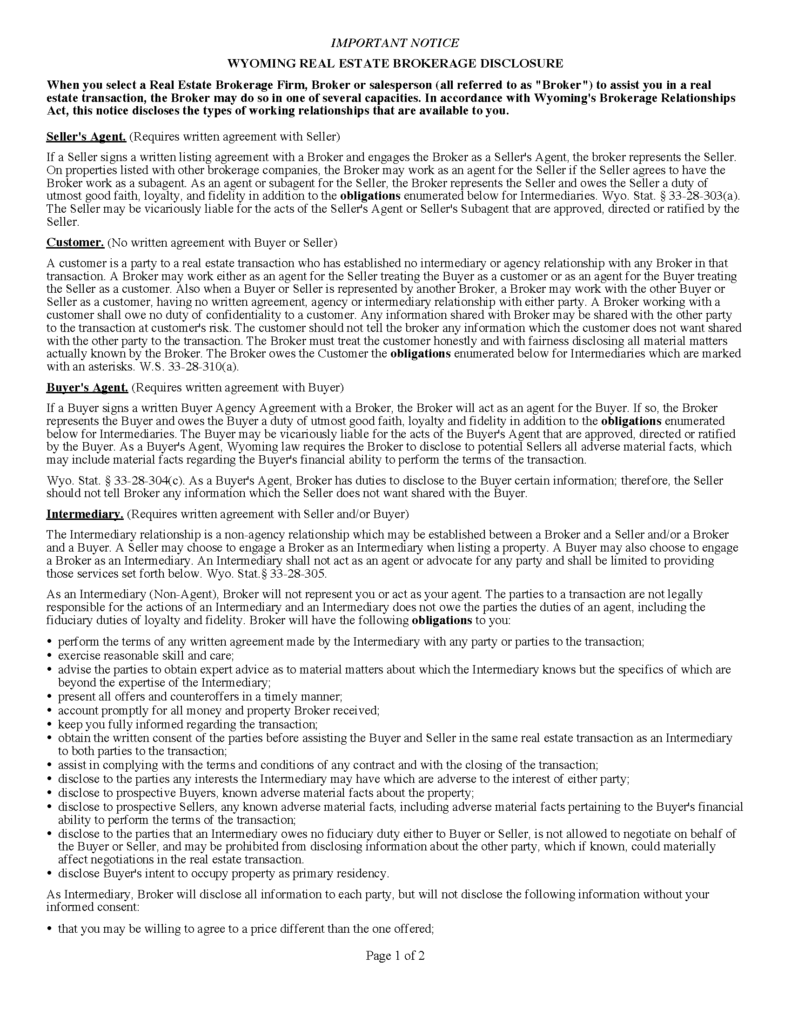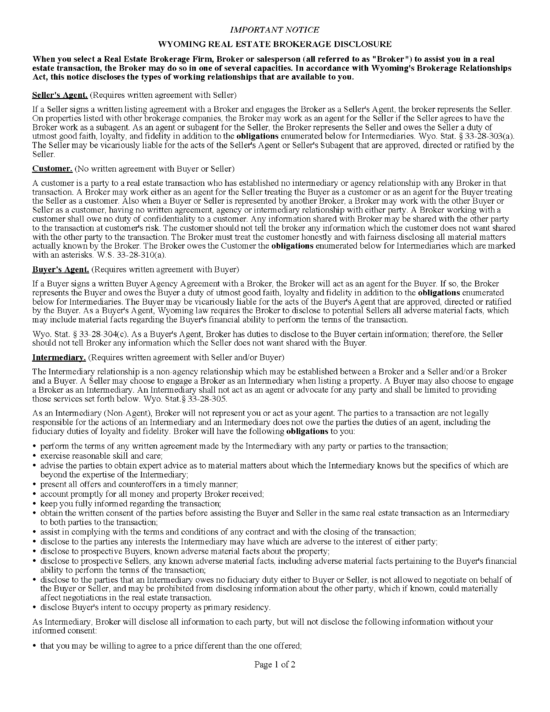 Real Estate Brokerage Disclosure (§ 33-28-306(a)) – State law requires that brokers present this disclosure to clients before entering into a professional relationship. The document informs the client of the types of brokerage relationships and the broker's duties and obligations under law.
Download: PDF