A California secured promissory note is an agreement between a borrower and lender wherein the borrower agrees to forfeit certain assets if they fail to pay on time. As in a standard promissory note, this form will outline the payment plan the borrower must follow and other charges imposed on the loan amount. A "secured" promissory note will also require the borrower to provide an asset, such as personal property, a vehicle, a savings account, or stock options, as collateral for the loan.
If the borrower cannot deliver payment as required, the borrower's assets will be transferred to the lender. Secured promissory notes are ideal for loans of higher value where the lender's risk of financial loss is more significant than that of an unsecured loan.
---
Related Forms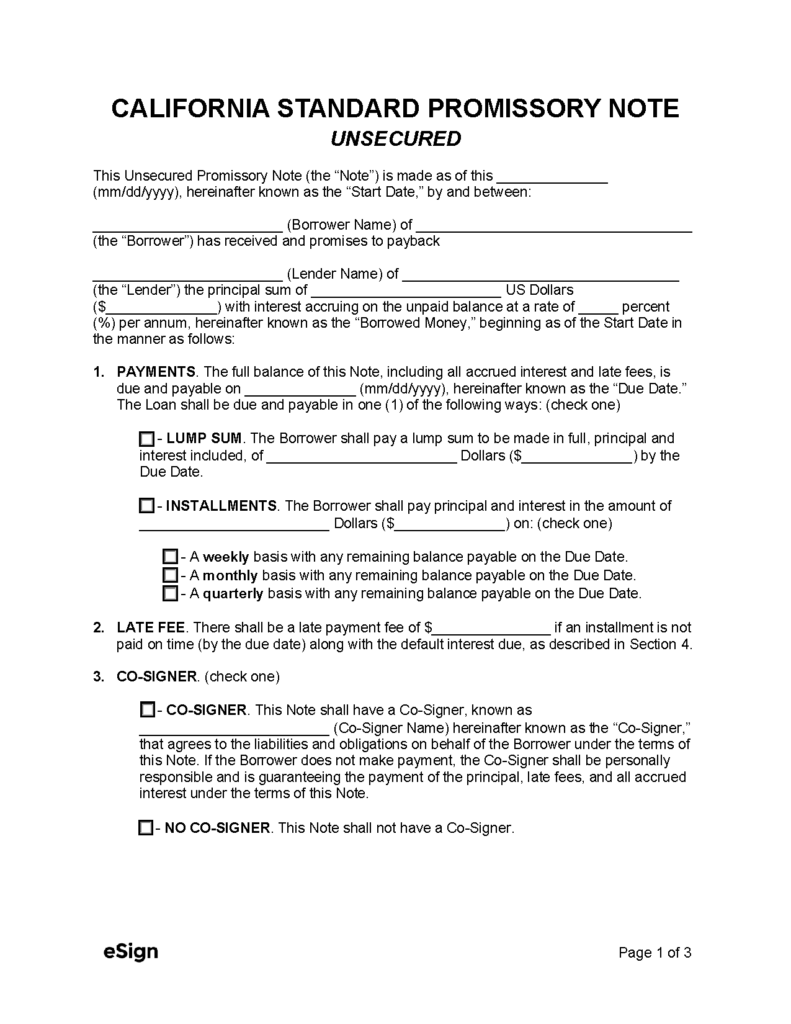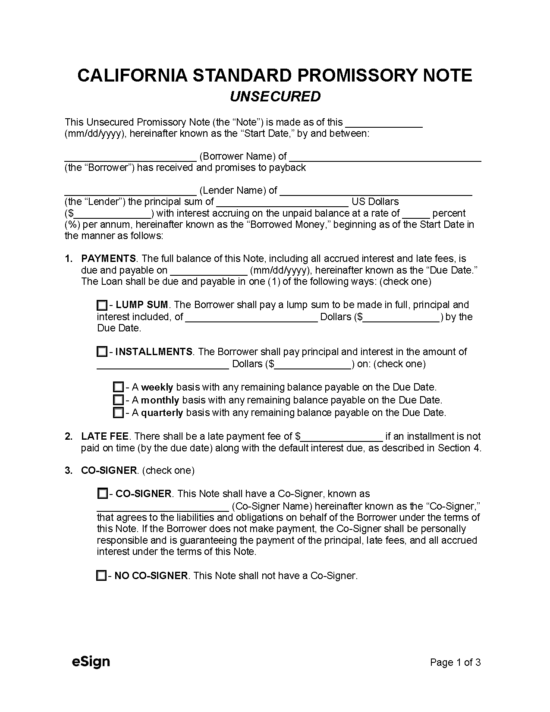 Unsecured Promissory Note – Used to record the terms of a loan that is not backed by collateral.
Download: PDF, Word (.docx), OpenDocument