A Hawaii secured promissory note is a money lending instrument that obligates the borrower to repay a loan on time or risk forfeiting their property or other asset to the lender. As a condition of financing, the borrower must pledge something of value as collateral, or "security," for the loan. Items typically used as collateral include personal property, real estate, heavy machinery, savings accounts, and paper investments.
Moneylenders have several options in the event the borrower goes into default: they can retain the collateral until payment is made in full, after which the asset will be returned to the borrower; they can accept the collateral in lieu of payment; or they can sell the collateral to recoup all or a portion of the unpaid balance, with the borrower being liable for any debt remaining after the sale.
---
Related Forms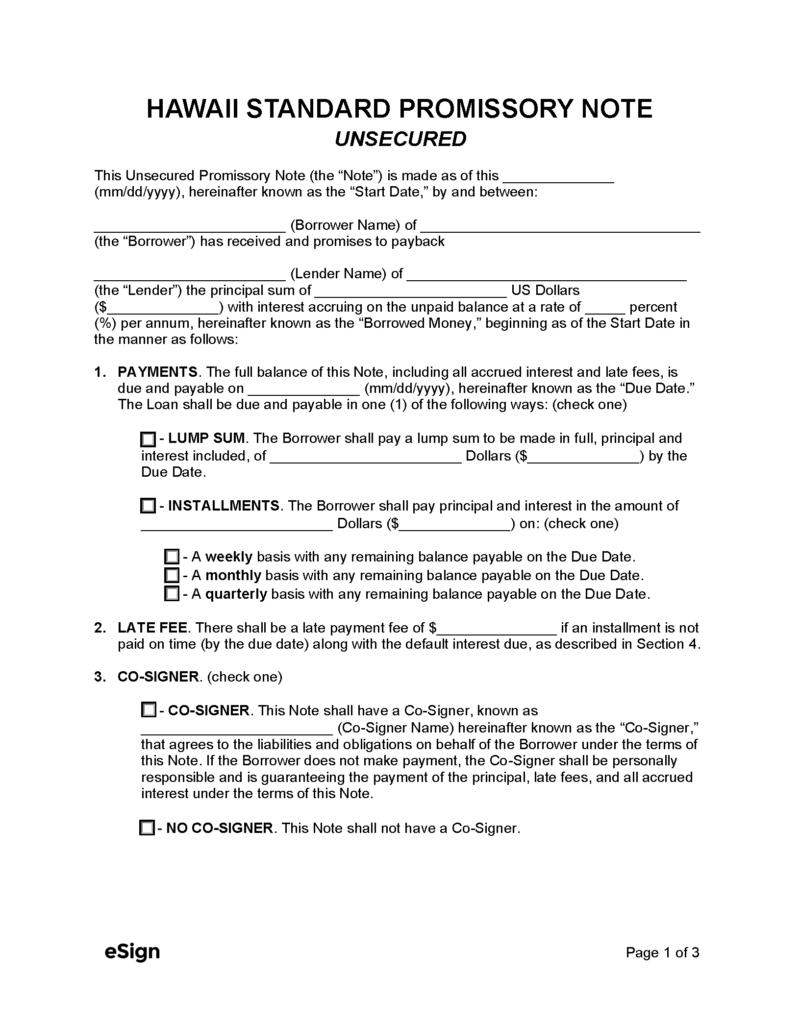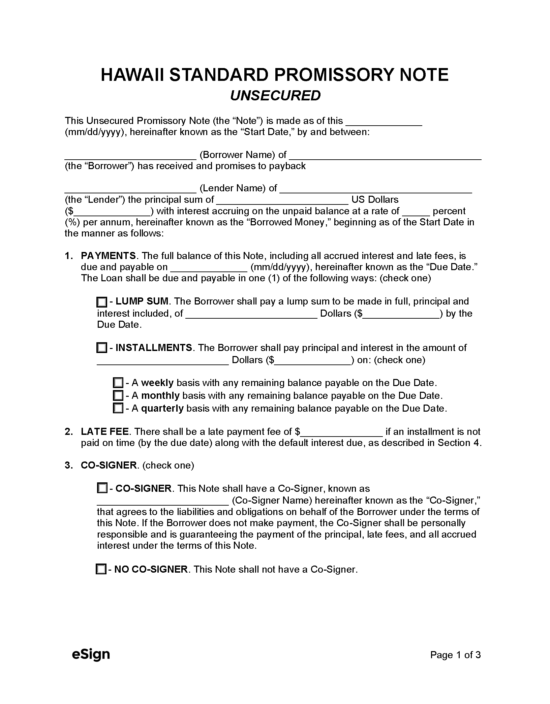 Unsecured Promissory Note – Outlines repayment terms for a loan that is not protected with collateral.
Download: PDF, Word (.docx), OpenDocument