---
Updated on January 31st, 2022

An Illinois secured promissory note is a document that records a promise to pay back a loan secured by collateral. In a secured lending arrangement, the borrower pledges a specific asset to the lender that serves as an assurance for loan repayment. Assets typically designated as collateral include real estate, personal property, stocks, and savings accounts. If the borrower defaults on their promise, the lender may seize the pledged asset to recoup the unpaid balance.

In addition to collateral requirements, a secured promissory note relays essential details regarding the borrower's loan obligations, including the principal balance, installment deadlines, the interest rate, late fees, and the date by which the loan must be repaid in full.
---
Related Forms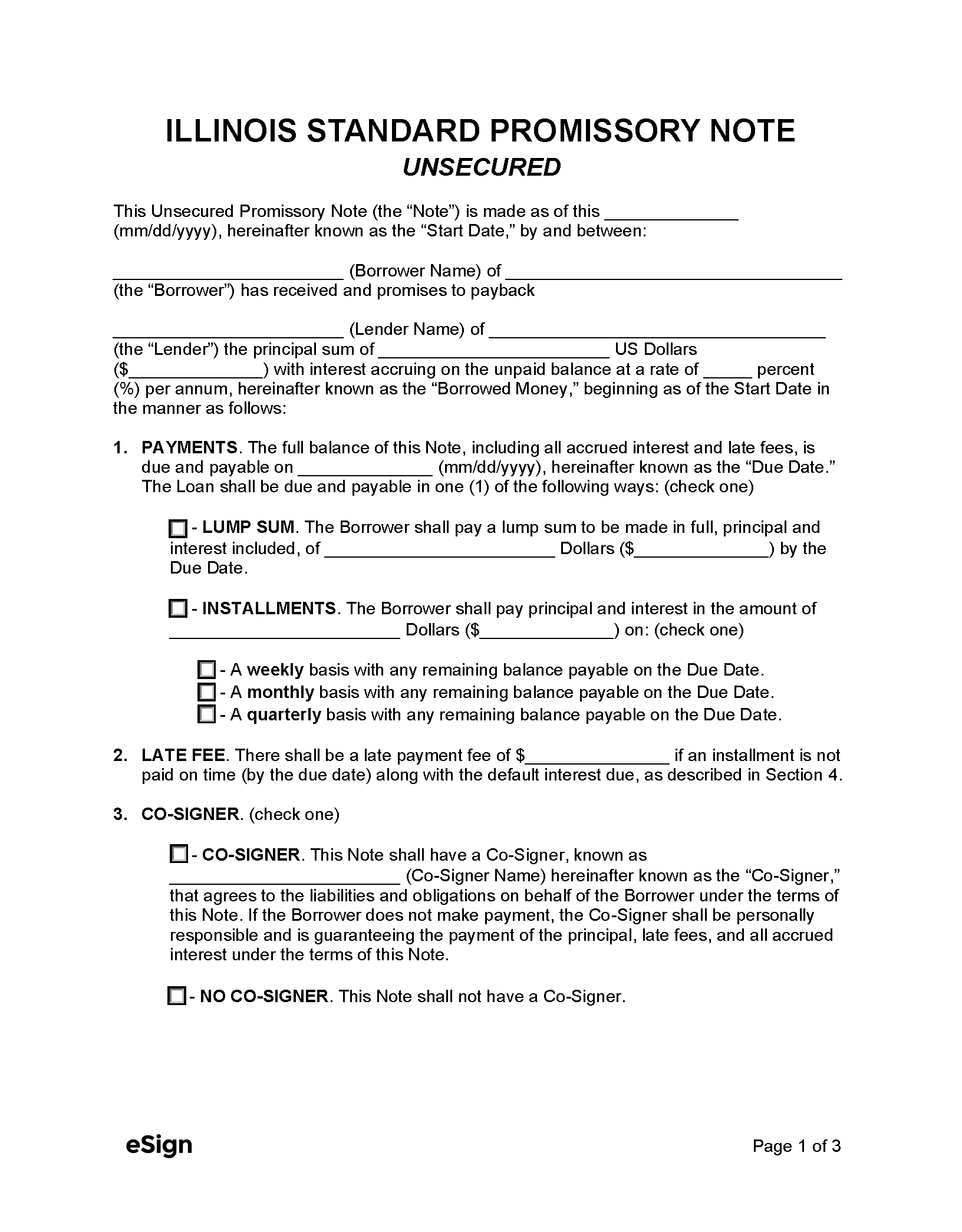 Unsecured Promissory Note – A binding promise to repay a debt that is not supported by collateral.
Download: PDF, Word (.docx), OpenDocument