---
Updated on February 7th, 2022

An Indiana unsecured promissory note establishes the repayment conditions for a loan that a lender issued to a borrower without any property or assets serving as collateral. Since there is no collateral backing the note, an unsecured loan can pose a significant risk to the lender in the event the borrower defaults on their promise to pay. To reduce their risk, the lender will typically reserve an unsecured loan for family members, close friends, and individuals with a strong credit history. Unsecured loans also (in general) have a higher interest rate compared to those outlined in a secured promissory note.

If the borrower cannot repay the debt according to the note's terms, the lender may file a lawsuit to pursue compensation for the money owed. A debt collection agency may also be hired to help recover the unpaid amount.
---
Related Forms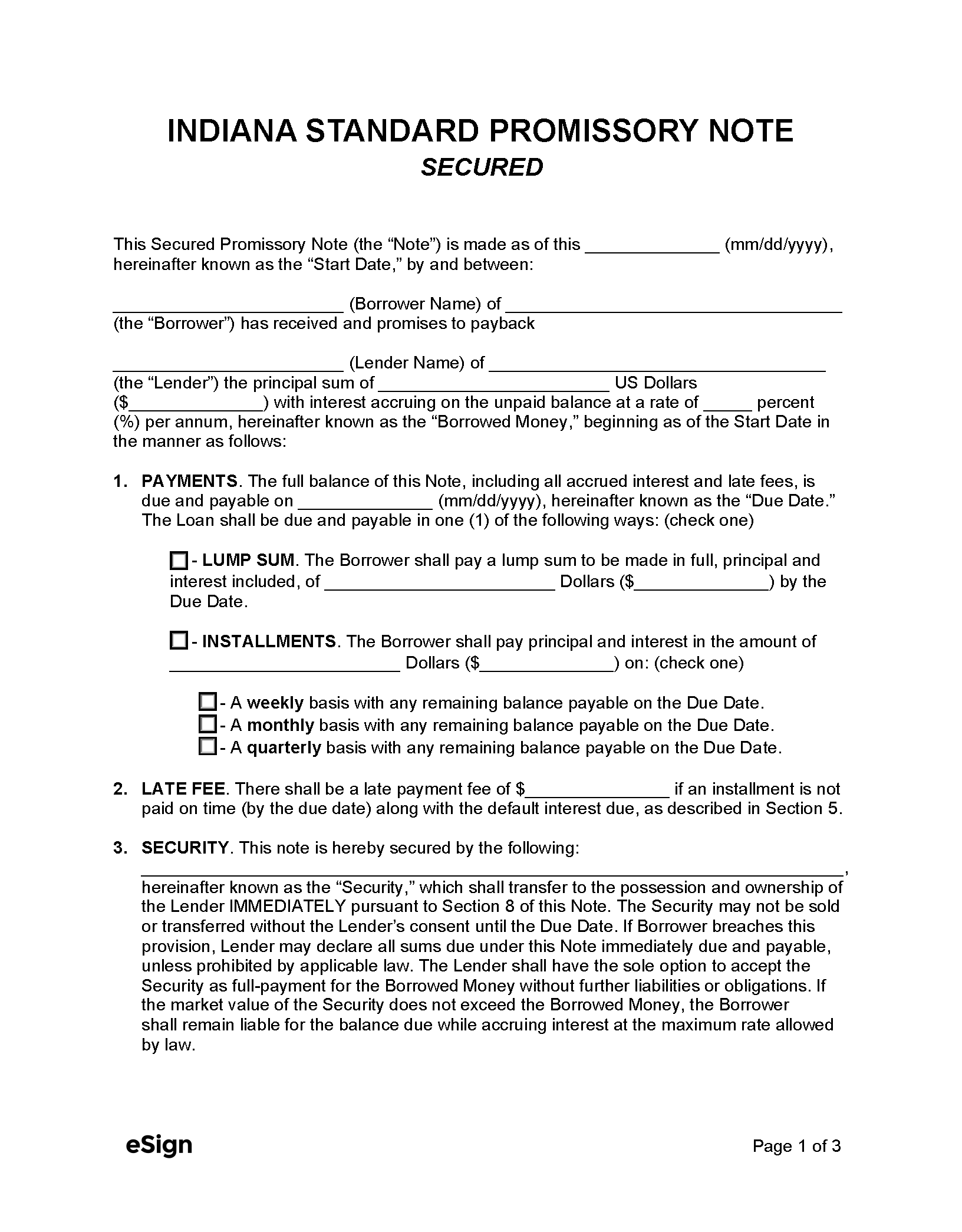 Secured Promissory Note – A debt repayment agreement in which the borrower provides collateral to the lender.
Download: PDF, Word (.docx), OpenDocument